Written by

Scott Morrison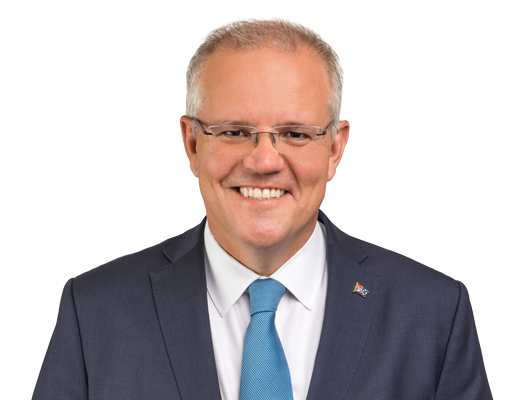 DEBORAH KNIGHT: Prime Minister, good morning. 
PRIME MINISTER: Good morning, Deb. 
KNIGHT: A three-year old girl, lured from a play area while her mother was Christmas shopping. The CCTV pictures of this are absolutely chilling and it's really struck a nerve with you, hasn't it?
PRIME MINISTER: Well, as a parent, like any parent, it's absolutely sickening. To anyone, it's sickening and some years ago when I was Immigration Minister I introduced a new law which said If you're sentenced - if you're on a visa - to more than 12 months, well, your visa will be cancelled and you'll be deported and on more than 4,000 cases we've done that. And in this case we'll be doing it as well, and doesn't matter if you're on a permanent protection visa or any other visa, it applies to you. This is a sickening crime and this person has no business being in this country.
KNIGHT: Attempts to deport convicted sex offenders in the past have been overturned by the Administrative Appeals Tribunal. Are you confident that this won't happen in this case?
PRIME MINISTER: Well, we've done it on over 4,000 occasions and it's been a very successful change to the law. And so we'll be following that process and the Home Affairs Minister Peter Dutton will be moving on that over the course of today and we'll be accelerating that process.
KNIGHT: So what mistakes were made in granting this man a visa? Are there any red flags from others in the community that might have been missed? Could it happen again?
PRIME MINISTER: Well, he turned up as part of the chaos of the Labor years where boats were turning up willy nilly. Over 6,500 people turned up in the year that he showed up and the Labor Party lifted the bar and just gave them all permanent protection visas. Now, as you know, when we came to government we put an end to that process of permanent protection visas. Temporary visas were introduced and we stopped the boats coming and when people are found guilty of these offences, they're kicked out of the country. So that's the changes we've brought about and those changes will be acted swiftly here.
KNIGHT: It's a move that will be welcomed by the community, that is sure. Now, you've been mixing it with world leaders at the G7 in France but you've arrived home to a fresh stoush with China, Beijing warning Australia not to interfere in any way over the case of an Australian writer jailed on charges of spying. Will Australia do as requested by Beijing and butt out?
PRIME MINISTER: We'll stand up for our citizen and we'll expect him to be treated appropriately and his human rights to be respected. There's their own justice process that they'll follow in China and that's appropriate. But these suggestions that he's acted as a spy for Australia are absolutely untrue and we'll be protecting and seeking to support our citizen, as we have been doing now for some period of time. We make no apologies for standing up for one of our citizens.
KNIGHT: He's been detained in China for over seven months now and he's had no access to his family or to any lawyers. Are you concerned about his treatment?
PRIME MINISTER: Well, I am concerned and those concerns have been raised directly by the Foreign Minister on several occasions now and we'll continue to raise those concerns as is appropriate. I mean, that's not interfering in the system. We would expect the same to occur if other countries had concerns about anyone's treatment in Australia to raise issues and that's the way these issues should be handled and that's all we're simply seeking to do. They have their system of justice in China. It may be different to ours but that's... they're a sovereign nation and we respect that. But we do expect Australians, indeed all citizens, to have their human rights appropriately looked after.
KNIGHT: Will there be any review of the official travel advice for Australians going to China?
PRIME MINISTER: Well these things are looked at all the time and there is no change to that.
KNIGHT: Now, China's trade war with the US is impacting the entire world, including Australia, our share market and our dollar taking a big hit earlier this week. You had a long meeting with President Trump at the G7. Do you back his strong stance against China?
PRIME MINISTER: Well, he's looking to get a new deal. China's growth has been significant and Australia has benefited from that. But they're now a very sophisticated economy and their trading rules and their obligations need to reflect the same things that applied on countries like the United States or Australia. So the President is just seeking to get a new deal and he's applying that pressure and I'm pleased that China has responded and I'm hopeful that they'll be able to reach an agreement. That will be good for the economy. But these are things we anticipated when we put this year's Budget together. We knew there'd be stormy weather around this. This is why the tax cuts were there, the infrastructure spending, the deregulation program, the skills investments. That's all to ensure that Australia's economy can grow through these difficult times.
KNIGHT: President Trump has said in the past that you're either with him or against him. Do you think that we'll have to take sides in this trade war with China?
PRIME MINISTER: Well, we haven't and we will continue not to. But we will ensure that, you know, we will support positions, whether it's modernising the World Trade Organization rules or ensuring that the practices of IT theft and things like this are cracked down upon. So where there are legitimate issues here they should be addressed and the United States is seeking to do that and I welcome the fact that China is at the table with them and hopefully they can resolve their tensions.
KNIGHT: You look like you have a good relationship with the US President. He called you 'fantastic'. Did he commit to coming to Australia later this year for the Presidents Cup golf?
PRIME MINISTER: No, not at this stage. I mean, I'm sure they'd like to but they're going into an election year next year so they've got quite a bit on. But he'd be very welcome, as would Mrs Trump, and we would be happy to receive them should they have the opportunity to come.
KNIGHT: And how did you find the experience at the G7 mixing it with the world's most powerful leaders? You also met with Britain's new PM Boris Johnson. Will we beat America to the punch with a post-Brexit trade deal with the UK?
PRIME MINISTER: Well, one in five jobs in Australia are dependent on trade and that's why being at those events is important. I'm not one who rushes to the plane to go to these things, to be honest. I'd rather be here working on domestic issues. But it's very important for Australia to be part of these discussions and whether it's with the UK or whether it's the European Union, we're looking to complete an agreement with both, and we'll be at the starting line and match fit to get on with those negotiations as quickly as possible. But, you know, the United States will be doing the same and that'll be all good for world trade and the world economy.
KNIGHT: It is rare though for Australia to get an invite to the G7. Are we punching above our weight on the world stage?
PRIME MINISTER: Australia views are respected, not just because of the things we've been able to achieve. I mean, 28 years of consecutive economic growth. We've got a strongly performing economy in world terms and on top of that we are a very informed voice on what's happening in the Indo-Pacific and that was one of the key reasons we were also invited there, to share that perspective of what's happening in our part of the world. Australia has stepped up in the Pacific, in the south west Pacific, but also engaging heavily with Indonesia, Vietnam which I visited on the way there and we're stepping up our relationship there. So we're very active because as I say, one in five jobs in Australia depends on trade in these relationships. So I'll continue to pursue them.
KNIGHT: And it's a sign that world leaders like you when they rib you. I understand that you got quite the ribbing from Boris Johnson over the recent Ashes.
PRIME MINISTER: Yeah we did, there was a bit of sledging going backwards and forwards there. But there are two tests to go. Steve Smith will we back, I told him, and I think and I understand Mr Howard's been over there as well so I'm sure he gave the boys a rev up as well.
KNIGHT: Well we hope that they can actually do it and they are definitely on fire at the moment. Let's hope Steve Smith gets back on form. Good on you, Prime Minister, we thank you for joining us here on Today this morning. 
PRIME MINISTER: Thanks a lot, Deb, all the best.