Written by

Scott Morrison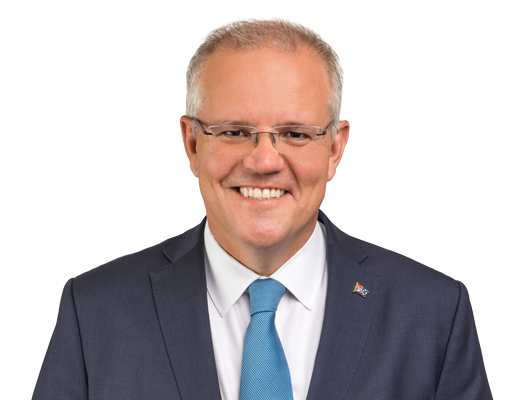 Providing greater support for all Australians needing mental health and suicide prevention services is a key priority of my Government.
Suicide takes far too many Australians, devastating families and local communities. One life lost to suicide is one too many, which is why my Government is working towards a zero suicide goal.
I am therefore pleased to announce the appointment of Christine Morgan as our new National Suicide Prevention Adviser to support this priority.
Ms Morgan will work with my Department and the Minister for Health to drive a whole-of-government approach to suicide prevention, while ensuring prevention services reach Australians that need them and communities are supported
Ms Morgan has extensive experience, currently as the CEO of the National Mental Health Commission and has been the National Director of the National Eating Disorders Collaboration, a Commonwealth funded initiative delivering greater support for Australians with an eating disorder.
I saw first-hand Ms Morgan's work in her previous role as CEO the Butterfly Foundation, leading greater support for Australians with an eating disorder, which has one of the highest mortality rates of any psychiatric illness, affecting an estimated 1 million Australians.
Working closely with Ms Morgan and the Butterfly Foundation we delivered a landmark $115 million package providing tens of thousands of Australians living with an eating disorder access to life-saving treatment.
Around 80 per cent of people who die by suicide have a mental health issue, however there are a range of factors and circumstances which may contribute to suicide.
That's why I am committed to taking all necessary action to tackle this issue, ensuring Australian families, communities and those facing challenges get the support they need.
We currently invest almost $5 billion in mental health services each year across Australia and it's important these services reach those that need them but also address the complex issues contributing to suicide and mental health illness.
I am particularly focused on continuing our strong support for those most at risk, including our veterans, Indigenous Australians and young people.
Suicide is the leading cause of death for young Australians, accounting for over one-third of deaths among younger people aged 15-24 years. The prevalence of suicide among Aboriginal and Torres Strait Islander people is around twice that of non-Indigenous Australians.
Our $503 million Youth Mental Health and Suicide Prevention Plan, the largest suicide prevention plan in Australia's history, is contributing to that priority with a major expansion of the headspace network and a significant boost to Indigenous suicide prevention and early childhood and parenting support.
We will continue to invest in the essential services that Australians rely on, including our record investment of funding into vital health initiatives including mental health, life-saving medicines, Medicare and hospitals.