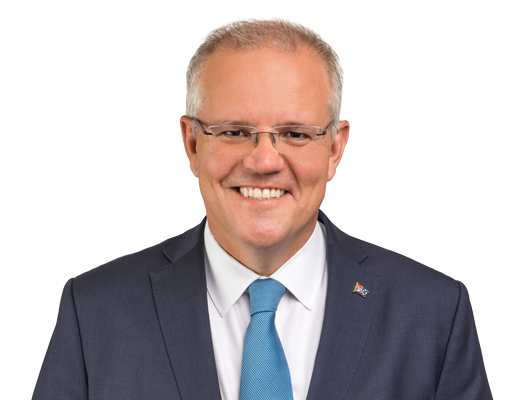 The Milton-Ulladulla Bypass will be the first project funded as part of the Morrison Government's $500 million commitment to the Princes Highway in New South Wales.
The Bypass will significantly reduce travel time, particularly in holiday periods, by removing the need for vehicles to pass through 20 separate intersections.
It will also dramatically increase road safety after nearly 100 crashes were recorded in the existing highway corridor through Milton and Ulladulla in a five-year period to 2017.
Prime Minister Scott Morrison said his Government would provide up to $400 million to the bypass project to help get local motorists and freight operators home sooner and safer.
"Our record and our plan is focused on backing upgrades which improve our major highways and local roads," the Prime Minister said.
"Milton and Ulladulla residents, transport operators and tourists deserve a safe Princes Highway and they shouldn't be stuck in traffic on clogged local streets.
"This upgrade will create a better and more reliable highway for all users and builds on our commitment further north to invest $155 million in a new bridge across the Shoalhaven River in Nowra.
"In New South Wales we are able to do deliver on these projects because we work in close partnership with the Berejiklian Government who have also been able to invest significantly in infrastructure as a result of their stewardship of the state's economy.
"Only a Liberal and Nationals Government can be trusted to deliver for the South Coast, because we have a plan for a stronger economy and can manage the budget without forcing new taxes on hardworking families."
Deputy Prime Minister and Minister for Infrastructure, Transport and Regional Development Michael McCormack said the Princes Highway is the main street through Milton and Ulladulla.
"Removing traffic from these growing south coast centres will improve amenity as well as safety for pedestrians and other road users," said Minister McCormack.
"The Liberals and Nationals want to see people getting home sooner and safer."
Liberal candidate for Gilmore Warren Mundine said the Morrison Government's commitment to the bypass would boost the capacity of the region's tourism industry and ensure product continues to be delivered to market at one of the busiest times of the year.
"It is estimated that vehicles travelling along the highway during the Christmas holiday period can average as little as 14 kilometres per hour," Mr Mundine said.
"In addition, studies have shown that the local road network in this area has insufficient capacity to cater for traffic growth over the next 10 years.
"The only way we will improve travel times and safety, as well as releasing the handbrake on the local economy, is to construct this bypass."
The Nationals Candidate for Gilmore Katrina Hodgkinson said during the peak holiday periods, traffic can queue back for kilometres on the approaches to these towns.
"When you look at an electorate like Gilmore, roads and infrastructure are absolutely integral to making sure that the area continues to thrive safely," said Ms Hodgkinson.
"And improving the Princes Highway has got to be the number one issue."
The Morrison Government will also invest in other priority projects identified through the Princes Highway Corridor Strategy which it initiated in 2017 ahead of its $1 billion commitment to the Highway from New South Wales through Victoria and into South Australia at the 2019-20 Budget.
In total, the Morrison Government has committed $1.85 billion to the Princes Highway across all three states since coming to government.