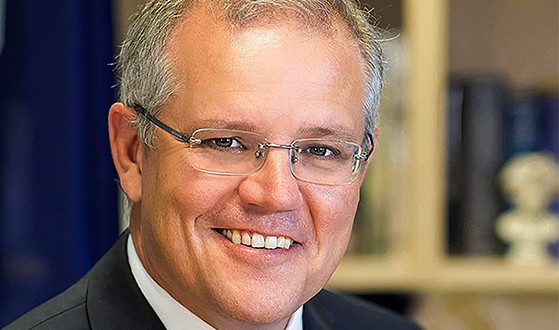 The Morrison Government's plan for a stronger economy will create 250,000 extra jobs for young Australians.
We will back young Australians to secure a great job by giving them the chance to gain the right skills.
With a stronger economy we are headed in the right direction. Last financial year, for the first time in history, more than 100,000 young Australians got a job. Youth unemployment is falling and is lower than it was under Labor, who left office with almost 55,000 fewer young people in work.
Our plan builds on our track record by ensuring more young people get the skills and experience employers need.
A re-elected Morrison Government will pledge to create 250,000 additional jobs for young people over the next five years to get them started in a fulfilling career. This means that one in five of the jobs we pledge to create over the next five years will be jobs for young people, including those living in rural and regional areas.
This will be supported by our $525 million commitment to improving skills training, including through creating up to 80,000 new apprenticeships in areas of skills shortages.
We will also provide additional support to school-leavers and job-seekers in regional areas by establishing 10 industry training hubs in regional areas with high youth employment. The training hubs will provide greater job opportunities for young people and strengthen local economies. This will be supported by 400 VET scholarships in those regions.
We will also help more young people move from welfare to work. We know that if a person gets into a job and off welfare at a young age, the chances of them returning to welfare reduce dramatically.
Already our Youth Jobs PaTH program has helped over 43,000 young people into jobs, and our Transition to Work program has helped over 32,000 young people into a job or training.
We will strengthen Youth Jobs PaTH with up to ten new industry partnerships. From 1 January 2020, industry parties who successfully tender will work with employment services providers to develop and pilot PaTH programs tailored to the particular needs of jobseekers and employers, particularly in industries with high forecast jobs growth.
We will also expand the Transition to Work service eligibility by two years, so that it captures young people up to the age of 24, from 1 January 2020. This will extend access to pre-employment intensive support services for more than 2,000 additional young people each year.
The choice is clear. A re-elected Morrison Government will help create an extra 250,000 more jobs for young Australians.
Labor and Bill Shorten's $387 billion in higher taxes will weaken our economy, meaning less jobs and opportunity.
Only the Morrison Government has a plan for a stronger economy, an economy that will create jobs and guarantee essential services Australians rely on.
The costs for these measures are accounted for in the 2019-20 Budget.