Written by

George Neophytou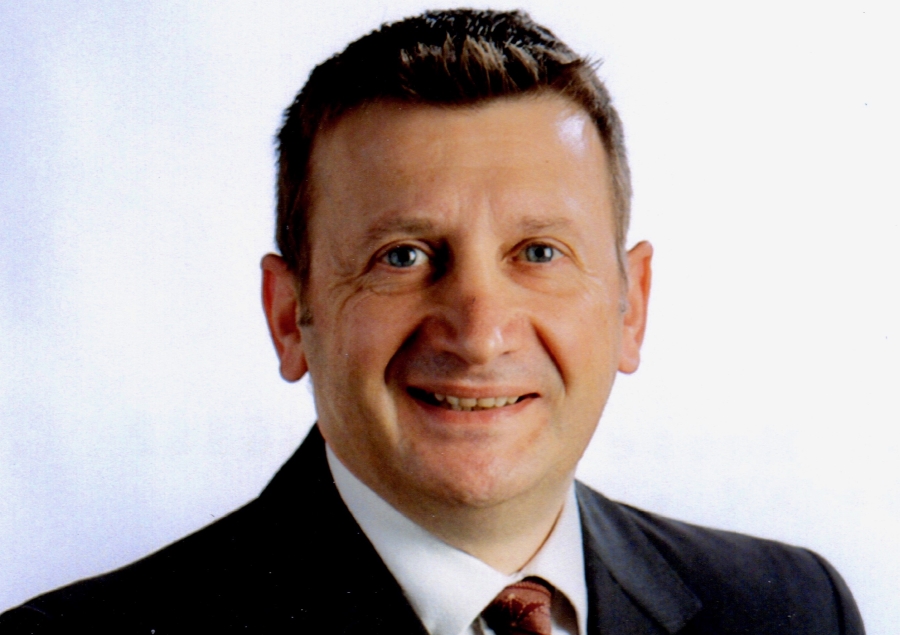 George Neophytou is a lawyer in Paynesville who is standing as an independent candidate for the legislative assembly, East Gippsland District in the State Election. He is not a member of any political party, past or present.


He has a Bachelor of Laws degree with honours, Bachelor of Commerce degree (Economics and Marketing) and is a Fellow with the Australian Marketing Institute. He has been a board member of a number of organisations, including benevolent societies, and has worked to assist his local community. Amongst many memberships he was the Founding President of the East Gippsland Community Action Group Inc., is a representative for the Romawi Landcare Group, member of the Law Institute of Victoria Ltd and a member of two car clubs in the district, Jaguar Car Club of Victoria, Gippsland Register, and Classic and Historic Automobile Club of Riviera Lakes.


George believes an independent with the capacity and ability can do more and respond sooner for the constituents of Gippsland East. George says: "as an independent your only interest is to act for your constituents, party policies and agendas do not get in your way. It is becoming increasingly obvious that the major parties spend more and more time on internal squabbles than the business of governance and delivery of services for society". Most people are sick of politician's lack of priorities.


The bigger problem with the party system is, say there is an issue in East Gippsland, it is assessed against global party policies instead of the needs for that specific community, nearly always the policy takes precedence even if out-of-step to the actual need.


Originally the Australian Constitution (and then State Constitutions) envisaged the members of both houses would be independents acting for their constituents and the greater good. The party systems came into play for efficiency reasons with like-minded people joining together. It is now obvious elected people from parties serve the party first and society second. George believes electing good independents would break this cycle and he would be delighted to represent Gippsland East for a better future.


George can see a number of key issues for the Gippsland East district, including:
Health and Aged Care. The hospitals in our district need more provisioning because many patients have to be sent to Melbourne for treatment placing pressure on them, their family and friends. The Aged Care facilities require greater scrutiny on the care and delivery of services. Further, the shortage of general practitioners in the district is of concern. The inability to make a timely appointment places a burden on hospitals in the network.
The proposed Fingerboards Mineral Sands Mining Project should have had the exploration licenses revoked. Considering an open cut mine next to a pristine agricultural and farming area is totally inappropriate. The Environmental Effects Statement cannot deliver an environmentally sound outcome in such a location. The Lindenow Flats region supplies between 30% to 50% of the vegetables for Victoria (depending on seasonal production) and has the capacity to increase output based on an increase in water allocations. It is short sighted to jeopardise an existing industry with a clean-green reputation. The real issue is, do we want to provide quality food for our population (and export) or extract minerals predominantly for ceramic and pigment production?
Fracking in Victoria – would oppose any proposal to overturn the current permanent ban on all onshore unconventional gas exploration and development, including fracking (hydraulic fracturing) and coal seam gas.
The Gippsland Lakes are an amazing complex of lakes and rivers that needs proactive protection, monitoring and management by a single overriding entity. The Lakes are a major tourist destination being a large freshwater lake system 6.5 times the size of Sydney Harbour. The salinity levels are increasing and significantly impacting the nature of this water resource. In addition, contamination is entering from rivers, such as the Tambo, which receives copper and zinc contaminants from the former Stockman Mine tailings dam at Benambra. This mine has reopened by new owner Round Oak which has also been given approval to increase the size of the environmentally dubious tailings dam. This mine has a problematic past, the former operator went into receivership in 1996 and abandoned the mine, requiring taxpayers to pay $6.9M to rehabilitate the tailings dam. The reopening of the mine is questionable as it does not pass the basic tenets for an environmentally safe project.
Economy. Farming is a major industry in our district and this is not recognised at government level. The current drought is an example. Handouts have been announced and while farmers are appreciative it has come very late and with no strategic planning going forward to overcome future drought affects. The farmers must be treated as an asset and valued for their important role in the economy, and like all assets you need to protect them.
Utilities. Electricity – The consistent brown outs and interruptions to the power supply are unknown in the city. The providers must supply a reliable and safe electricity network. Internet – The roll out of the nbn is a good start, but the service is unreliable with frequent drop outs. The speeds delivered are very poor and well below international standards. Mobile – The mobile network requires expansion and improvement in our regional area. There are too many existing black spots (e.g. Dargo).
Transport. The Bairnsdale train line is well overdue for upgrading, needing track duplications, timetable schedule increases (currently 3 return trips per day, except Sunday), modern fast trains and dependable services.


With an ageing population the bus networks require expansion and the number of daily services increased. For example, there is not a bus service for Newlands Arm. A number of residents have had to relocate from the area after finding it difficult with regular driving of a motor vehicle and with no other options available to commute.
More information at www.GeorgeNeophytou.com