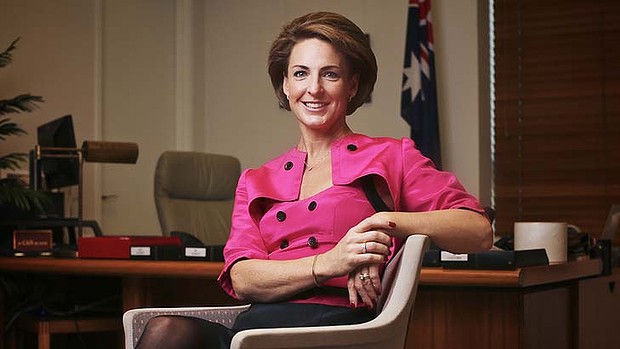 The Australian Government is calling for organisations to apply for funding under a new projects-based programme, ParentsNext and put forward ideas on how to ensure parents don't fall into long-term unemployment.
Commencing on 4 April 2016 across 10 Local Government Areas, ParentsNext will assist parents with young children in planning for future employment by arranging activities and connecting parents to local services to prepare them for work by the time their children are at school.
Minister for Employment, Senator the Hon. Michaelia Cash said ParentsNext will offer new approaches to engaging parents with young children to actively plan and prepare for employment.
"ParentsNext will help parents with young children at risk of long term unemployment to gain the skills and build the networks they need to be able to get a job once their child is old enough to go to school.
"This is an important step towards reducing intergenerational unemployment and welfare dependency."
ParentsNext will help these parents combine planning and preparation for employment with their parenting responsibilities and will connect parents to local organisations that can help them update their qualifications and skills, and gain recognition of prior skills. This could include TAFEs, secondary schools, training providers and employment services.
ParentsNext projects will operate in the ten Local Government Areas of:


o   Bankstown (New South Wales)

o   Wyong (New South Wales)

o   Shellharbour (New South Wales)

o   Greater Shepparton (Victoria)

o   Hume (Victoria)

 

o   Logan (Queensland)

o   Rockhampton (Queensland)

o   Playford (South Australia)

o   Kwinana (Western Australia)

o   Burnie (Tasmania).

 
The Australian Government is now seeking proposals for projects that may be funded under ParentsNext from organisations committed to improving the employment prospects and economic security of Australian families. 
The Department of Employment will conduct information sessions for potential applicants in Sydney, Melbourne, Adelaide and Brisbane and two webinar sessions. 
For details refer to the ParentsNext Grant Guidelines and application pack at the Employment Services Procurement Information website at www.employment.gov.au/employment-services-procurement-information.
Further information is available at espurchasing@employment.gov.au or by phoning 1300 733 514 weekdays between 9.00 am and 5.00 pm AEDT.
Applicants must lodge their completed application before 5.00 pm AEDT on 3 February 2016.