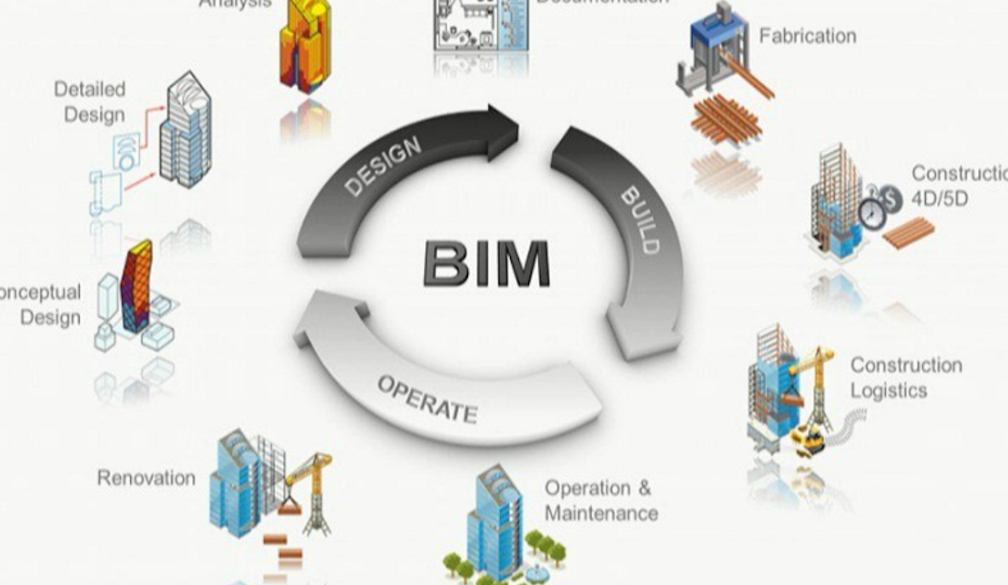 There are so many acronyms flying around these days that it is quite easy to get confused with the whole lot. At a first glance, one can easily mistake BIM for IBM but the two are not at all related.
BIM, which is an acronym for Building Information Modeling, is considered as groundbreaking innovation in the construction industry. This technological advancement has drastically changed the way construction projects are handled. It begins from the conceptualization stage up to the final management. You can read all about this technology here.
This article will be focused on discussing processes that can help you get the most from this technological resource. We know that it is one thing to have a tool, but a completely different thing to maximize its use.
Building Information Modeling (BIM) Management: Revolutionizing Construction Practices
How exactly is this BIM impacting the construction industry? According to a lot of experts, the proper implementation or management of this tool has completely revolutionised the construction process, leading to greater efficiency.
We will now quickly try to look how it has affected this industry.
Improved Project Planning
Given how important planning and the sequence of execution is, this system promotes better planning and execution. By creating simulations that help managers project more efficiently, project sequences are better deployed and available resources optimally disbursed. All of these contribute to increased efficiency, which in turn results in faster turnaround times for delivery.
Improved Communication and Collaboration
Construction projects have been known to be beleaguered by issues bothering around communication gaps and incomplete or ill-communicated information. These gaps have been known to slow down projects, result in loss of time and funds among other things.
With the introduction of BIM management, these communication and collaboration issues have been effectively solved. All players in a project can now share and access information from a central information base. This ensures that everyone is on the same page and there is no misunderstanding regarding any issue. This of course leads to all-round improved efficiency.
Effective Cost Control
Costing is one area where funds can be lost. The system enhances the accurate estimation of costs. It achieves this by linking the various cost factors - materials, labour demands, and schedule, ensuring that accurate and real-time cost assessments can be carried out openly by all players in the project.
Needless to say, this not only promotes transparency, but also makes it easy for budget allocations to be adhered to.
Risk Management
One of the benefits that project managers enjoy with this system is the ability to predict possible risk points. Using its simulation capabilities, possible design issues are quickly identified, and execution challenges noted. This early detection translates to saved costs and more importantly, saved lives.
The Power of BIM in Construction Project Management
To understand the true power of this system, let's quickly break down the processes that it can handle for you in a construction project.
Conceptualize Design
Conceptualizing a design was previously something restricted to the imagination. With this system, the conceptualization process can be visualised, and this is thanks to its ability to create virtual prototypes that will show details of the design concept.
This makes it easy for stakeholder to ascertain that the project goals and requirements are fully met. It also affords the designers and other players in the project to identify possible design errors and fix them before the start of production.
Create Detailed Design
Following the completion of the conceptualization stage, it can help create a more detailed design plan. This can now include actual 3D models that show among other things, the complete mechanical, electrical and plumbing systems. With these different system designs clearly laid out, the risk of confusion and clashes is drastically reduced.
Enhance Collaboration and Coordination
From the foregoing, it's clear how the system creates distinct plans that cover every segment of the construction process. This allows each segment coordinator to focus on their tasks and easily collaborate with other teams when necessary. Roles are clearly defined along with any necessary intersecting points.
Lay Out Execution Sequences
The use of BIM continues into the actual construction phase. Using the model delivered by the system, project managers can efficiently plan the sequence that each task should take to achieve utmost efficiency. This will therefore inform how and when resources will be allocated.
Integration and Management of Data
As the project proceeds, data is constantly generated. The system analyses this data and then makes relevant information available to all who needs it. This constant delivery of up-to-date data allows for the quick implementation of any processes that may be required to correct something or improve the workflow.
Analyse Design
With the construction project going on, project managers need to constantly ensure that the plan is being followed to the letter. The system constantly analyses the design, ensuring that it continues to remain structurally sound while also meeting the set goals and requirements.
Provide Documentation
Getting complete and detailed documentation of a construction process has never been easier. With the BIM system, each step is carefully documented. These include designs, reports, analysis, 3D models, walkthroughs and other media that can help provide detailed description of both the process and the final product.
Facility Management and Maintenance
Now that the construction project has been completed, has the job of the BIM system ceased? No! The BIM continues to be highly relevant and even critical for the running of the facility. With all the data available on it, facility managers can manage the completed building more efficiently. In the same vein, future maintenance or renovation tasks can be carried out with greater ease.
These processes, as described above, simply summarize the true capabilities of the BIM system. You can get a more detailed breakdown here: https://www.acif.com.au/resources/strategic-forum-for-the-building-and-construction-industry/building-information-modelling-bim-knowledge-and-skills-framework.
Conclusion
The BIM system is no doubt a game changer in the construction industry. Its capabilities are simply amazing. Though we've only touched the surface in our description in this article, the much we've shared clearly shows how it can positively impact any construction project.
If you are a player in this industry or plan to start a project in this sector, it is important that you ensure that you make the BIM system its core. This will increase your efficiency, and also save you money and time.