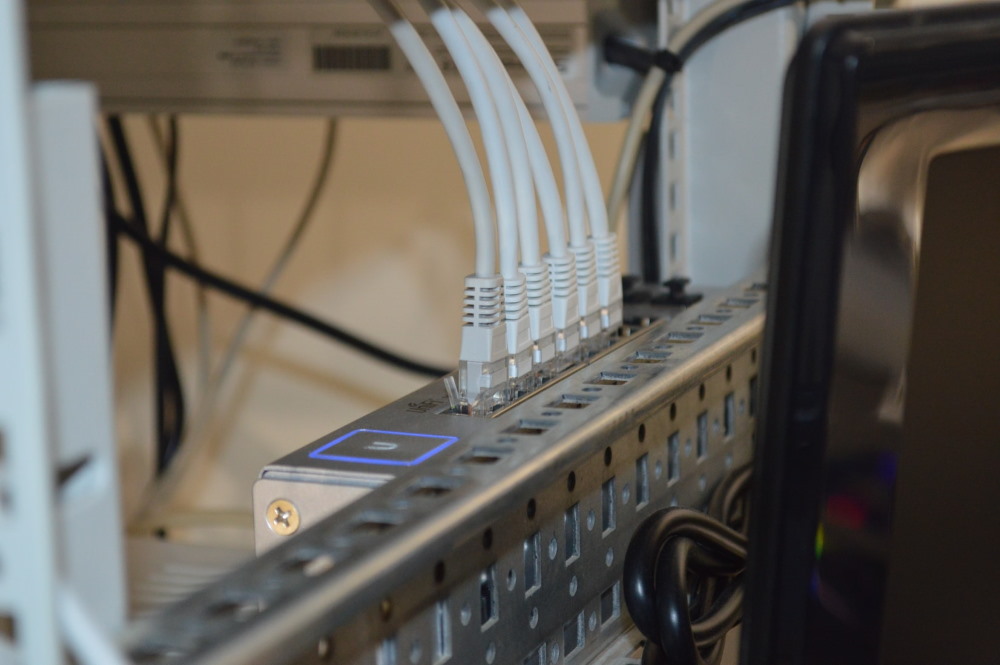 This article will cover the current state of gigabit fibre internet in Australia. It will look into where gigabit internet is available, who is selling it and talk a little about the NBN's 2023 upgrades and what they might mean for Australia's fibre availability.
2020, was a big year for gigabit internet in Australia.
If we exclude gigabit Launtel in Tasmania, 2020 was the first year that mainland Australians got gigabit speeds over the NBN's fibre.

In May, Aussie Broadband and Superloop were the first out the gates when they started to retail NBN ultrafast - the first and only NBN 1000 wholesale plan.

The plan was announced in 2019, but it took until 2020 for a single RSP to begin retailing it. Since Aussie Broadband, Vodafone, Telstra and Optus have all announced their own plans to retail gigabit NBN speeds to the home.


Where is Gigabit Internet Available Right Now?
34% of the NBN's network can get gigabit internet speeds.
I arrived at this figure by adding the 25% of the network that is serviced by gigabit-capable FTTP, with the 9% of the HFC network that's reportedly been upgraded to DOCSIS 3.1. Unfortunately, these figures aren't publicly available.

In its August monthly report, the NBN announced they'd connected 7.5 million people. So let's just assume that around 2 million-ish premises can now get gigabit speeds in Australia over the NBN.


Is NBN Gigabit Really a Gigabit Service

No, and they aren't pretending it is. The NBN has always advertised its Ultrafast service as a best-effort plan. The easiest way to explain what that means is to tell you that when Telstra recently announced that it would start offering gigabit NBN, the RSP set a very conservative expectation of 250Mbps speeds for the evening peak.
If the NBN was 100% fibre, this likely wouldn't happen, but the NBN is trying to standardise it's pricing over multiple technologies which aren't equal. The NBN's fibre is capable of 1000 Mbps plans, but the upgraded HFC is limited to 750Mbps speeds with bursts up to 1000Mbps. The HFC is also what's holding the NBN's uploads back.
For mostly political reasons, the NBN tries very hard to distract from the inequality of it's network, and In my opinion that's why it's taken until 2020 to see gigabit NBN in Australia, when we've had gigabit capable fibre for over a decade.

Like DGtek, CEO David Klizhov is always saying, "the NBN is a political football".

Speaking of DGtek.
This Year, the DGtek roll-out has Extended Coverage over 100% in Melbourne
In 2020, more than 20,000 businesses and 50,000 people are now geographically situated within our coverage area.
It's still only a small pocket of inner-city Melbourne, but our network is definitely coming along.
If you haven't heard of us, DGtek operates an independent optical fibre network in Melbourne that's capable of gigabit speeds. True gigabit speeds!


In peak hours, a DGtek 1000 connection gets 1Gbps. We also have symmetrical speeds that are only possible over optical fibre. Symmetrical uploads are 1900% faster than the NBN's 50Mbps uploads.
DGtek will continue expanding and increase Australia's gigabit availability as soon as we can.As it stands, DGtek provides the best gigabit internet Australia and has ambitious expansion goals in place to further our coverage in Melbourne drastically, in 2021 - 2022, and we want to enter another city by 2023.

All this should help us meet our target to connect 1 million premises to our fibre network within 3 years.

Like the NBN, DGtek is an open-access wholesale network. To get a gigabit connection at your home or office contact us to learn more.
CVC Prices Slowing NBN Gigabit Speeds

Reportedly, it's a struggle for RSPs to offer uncontended services with the restrictive CVC pricing the NBN has in place. Wholesale NBN 1000 plans were criticised, since they were first announced for only including 5.75Mbps of data capacity.


To sell gigabit speeds on the NBN an RSPs need hundreds of thousands of customers on underutilised 50Mbps plans. Only then can they pool enough CVC and offer a financially sound service. For this reason, only big pocketed, national providers, Australia's largest telcos can afford to retail gigabit NBN and even they have conservative typical evening speeds.
Independent Fibre Providers are Making Progress in Greenfield Fibre Developments
OptiComm and Uniti are two commercial providers building independent optical fibre networks in greenfield development.
An estimated 400,000 premises have connected to either the Uniti or OptiComm networks.
If you've never heard of either of these providers, it is likely because both providers are only targeting brand new residential housing stock for their roll-out.

This is what's called a greenfield fibre roll-out.
It's been so effective that on the 25th of November, the Department of Communications called for a review of its policy, partially in response to the success of these independent operators.
The NBN has a mandate to reach new housing development, but it also needs to seek government permission to over-build existing private networks. The question is being asked, if these neighbourhoods are serviced by optical fibre is it worth the NBN's time to try to compete with copper.



I think it's likely that these commercial providers will continue to dominate in greenfield developments. As they are using FTTP technology, the speeds and reliability of their networks are superior to the NBN's copper rollout. It further proves that Australia is hungry for gigabit speeds.



In its 2019 annual report, OptiComm stated that they are investigating brownfield opportunities. This would mean they begin to install fibre in old housing stock, e.g. neighbourhoods, cities and towns.
The NBN Tries Gigabit without Fibre
The NBN has promised "A $3b - $4.5b government injection to deliver blistering-fast 1Gbps services to 75 per cent of Australian households"
The plan is to do this by upgrading half of the NBN's FTTN to FTTP upon the customer's request. If it goes ahead, half of the FTTN network is at least 1.5 million premises.


There have been ongoing upgrades made to the non-fibre parts of the NBN network to achieve gigabit speeds for the entire history of the network.
Even the rural fixed wireless has made headlines for transmitting data at gigabit speeds.
The NBN intends to upgrade all their FTTC with G.fast technology.
G.fast can send more data at higher frequencies. Attenuation is worse at higher frequencies, but the copper is really short, so it doesn't matter. With less than 100m of copper G.fast is capable of 900Mbps speeds.
NBN Co also plans to finish upgrading the HFC in its network to DOCSIS 3.1. A technology that stacks frequencies to fit more channels and bandwidth into the same Hybrid Fibre Coaxial cable.
HFC can reach gigabit speeds, and between 7% to 9% of the NBN's HFC network has already gone through this upgrade.
These commitments are fueled by the pandemic and the resulting record-breaking demands for bandwidth. We will have to wait and see what takes shape once the issue is less topical.
Conclusion
Australia has more gigabit fibre than you might think but nowhere near as much as it needs. The NBN has covered entire cities with copper technologies - and FTTN is still 29% of its network.
There's exciting talk about upgrades, but who really knows if they'll go ahead. The NBN was supposed to be FTTP after all.


Most Australians are still waiting for gigabit speeds. Of course, if your home or office is within the DGtek coverage area, then you can get gigabit fibre internet right now.
To learn more, or get in touch with a retailer to  fill out the form with your address and enquiry.