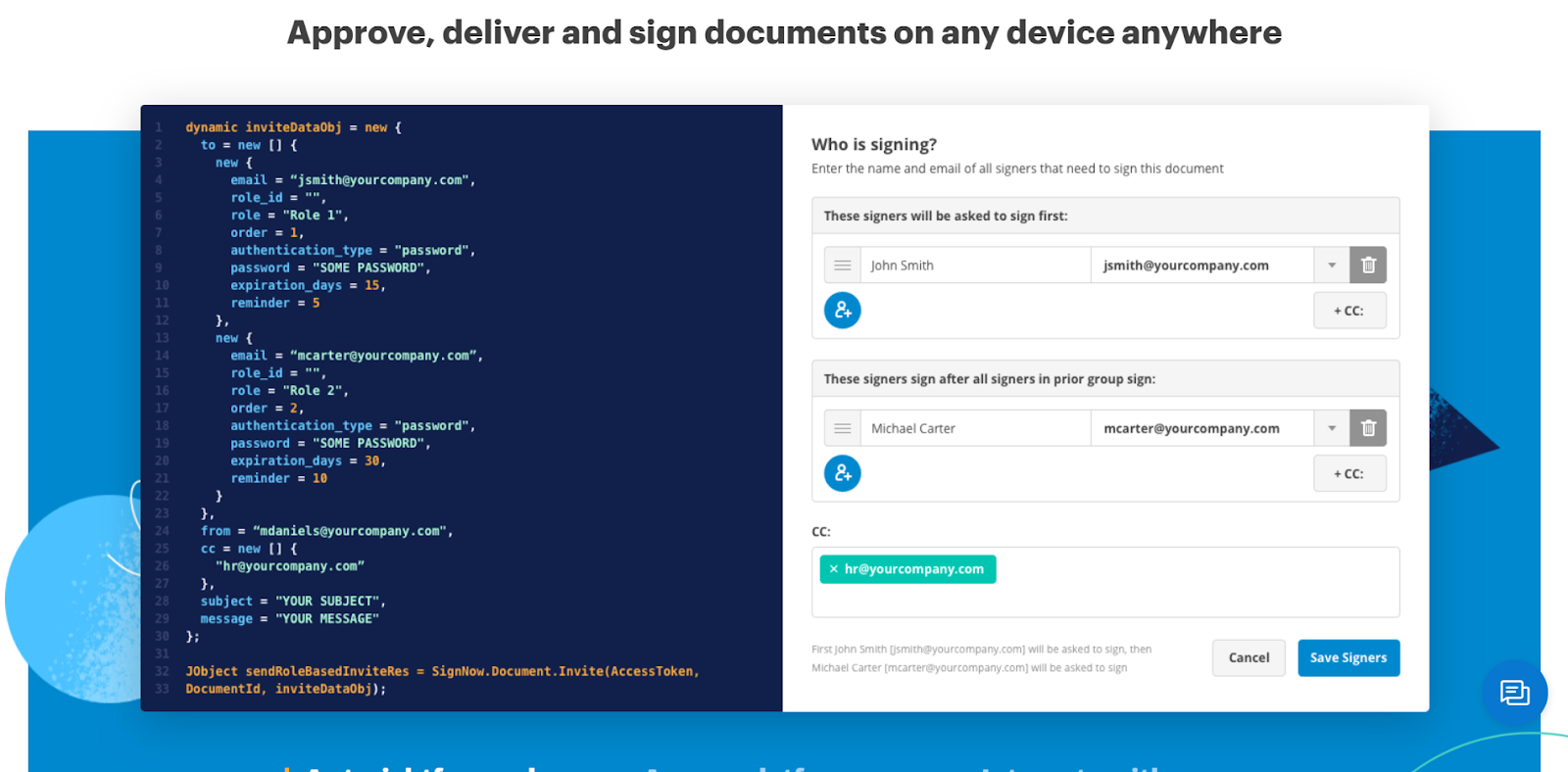 The current market is oversaturated with specialized technology for businesses of all kinds. It is rare to see some revolutionary software that will drastically improve the working conditions and boost overall efficiency. However, many entrepreneurs still do not know that modernizing such essential and simple processes as signing a document or passing it along to other workers can bring the whole company to a new level. Many businesses already sign documents electronically, and this process really enhances the workflow. Of course, to sign papers digitally, it is necessary to convert all your documents into electronic formats first. The whole transition to the virtual record management takes time and effort, although it proves extremely beneficial in the long run.
Working with the official papers with the help of information technology is not simply a trend. It is one of the requirements to keep your business successful and relevant nowadays. The usual ways of working with the documents are not nearly as efficient as they were even a few years ago. SignNow is one of the most useful and reliable programs designed for making e-signatures and performing an array of other operations with the electronic files. It has been tested by numerous companies, and their workers and clients have left helpful reviews describing the amazing features of the software.

The Fields Suitable for Utilizing SignNow
SignNow is one of those programs that are versatile helpers that will suit any business. As all companies have to work with the official documents, there is always a need to have special software for the digital management of these files. Many industries already benefit from incorporating such software. Here are only a few examples of businesses that will make great use of SignNow:
Health establishments – if you ever had to visit a doctor, you know how tedious might be all that paperwork you have to go through at the hospital. Medical staff also has tons of work to do when it comes to dealing with the documents and patient records. Incorporating high-quality e-signing software at such institutions will be incredibly helpful for patients and employees, making their interactions with the papers much faster and simpler.

Education sector – from basic notes to study certificates, there is a wide range of papers that need to be signed at schools, universities, and colleges. Every day, professors and students exchange e-mails that do not require any official approving, but there are also numerous documents circulating as well. Everyone is busy during the academic year, and digital document management facilitates the process.

Insurance companies – any kind of insurance, whether you want to insure your car or house or receive health coverage, requires a huge number of papers collected. For the sake of saving quite some time and money, more and more insurance businesses start to utilize electronic solutions in their work.

Why You Should Choose SignNow E-Sign Software
SignNow has many advantages that its users enjoy. Based on the comprehensive reviews you can find online, there are certain benefits that attract new clients specifically. Here are the SignNow pros:
Easy to navigate – one of the strongest points of this program is its simplicity. Any user, from an employee proficient with technology to an average client, can open this software and use it freely. It is an extremely positive feature as a user-friendly interface allows working with the program instantly and without wasting time on figuring out how it works.
Running on many devices – everyone has different equipment based on their location (at home, at the office, or on a trip) and preference. SignNow is very adaptable, and it can be used without trouble on a PC, any laptop, and portable gadgets as well.

High security – official documents are obviously incredibly important, and they have to be stored and exchanged securely. SignNow pays the utmost attention to the appropriate safety measures. To keep your files safe while they are edited or distributed via the Internet, this program uses the novelty methods of encryption.

The Array of Tools for Signing and Editing by SignNow
Many programs either focus on one main feature and make it good or provide a variety of tools that lack something. SignNow finds a perfect balance between versatility and high quality. This software is multipurpose, and each of the tasks can be executed perfectly. Here is what you can do with SignNow:
Sign electronic papers – the program offers different ways of making signatures. You can use the one you prefer most or can do at the moment of signing. For example, you can use a photo of your signature on a physical document. In case you do not have access to any of these, just use your finger on a touchscreen or draw one with a cursor.
Set up notifications – if you need to keep up with the continuous flow of business paperwork or there is one particular file that you want to receive back as soon as possible, just turn on the notifications. Any time a document is finally signed and ready to return, you will receive a message with the status of the paper in question.

Provide easy editing solutions – if you want the employees to finish working on the documents faster, you can facilitate their job. There are special fields that can be added if you need only a certain part changed or updated in the document. You can select signatures, general information, dates and time, etc.