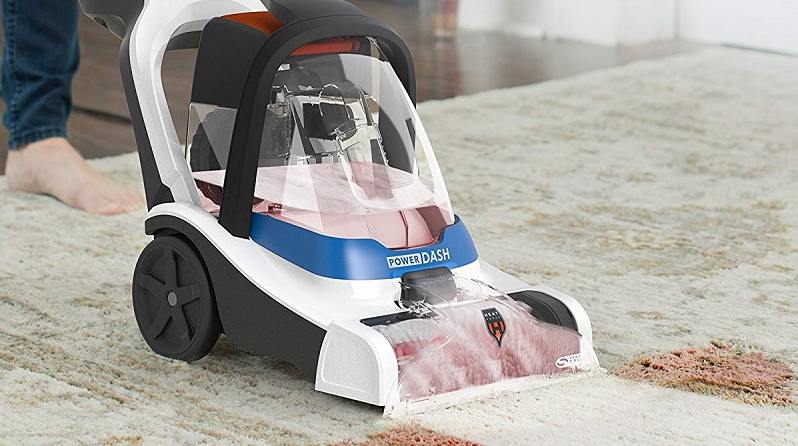 Some pet owners treat their dog, cat, etc., like they are a family, letting them play inside the house, sleep in their rooms and eat same time with them. Unfortunately for others, this they cannot do because they are afraid that their pets may poop, pee or spill on their carpets. This is a valid concern considering that carpets are expensive and hard to clean.
The good news is there are pet carpet cleaners that ensure that spills, pee, and poop will be cleaned thoroughly. Before you get too excited buying one so you can spend more quality time with your pets, it is best if you consider important factors that can help you decide whether you are looking at a good buy or you have to look somewhere else.
To help you get started in finding the right one to invest, read below.
Factors To Consider When Buying A Pet Carpet Cleaner
Choose the one that can provide powerful cleaning
Make sure that it is capable of cleaning any residue neatly and perfectly. The power of the appliance can be determined by its motor. Asking the sales representative on how powerful the device is a must.
Compact
It is best if the pet carpet cleaner you will purchase is compact and can be stored easily, without the need of a huge space. You would not be using the cleaning tool every day, hence keeping it neatly in a small space is a good idea.
Lightweight
You would not want to give yourself a hard time gliding and using this cleaning device. Choose a pet carpet cleaner that is light yet durable and powerful.
Easy to use
Do not go for a cleaning tool that is very complex to use. Make sure that it can be used easily without any headache.
Tip: Reading the instruction to use is necessary to get a gist of how to operate it.
Has good functions
Apart from sucking and cleaning your pet's manure, hair, pee, etc, check the device's other functions. Heatforce power like in
Hoover PowerDash
, can help a lot in drying up spill and residues from your pets.
Do not get satisfied with a simple cleaner that works almost the same as your regular vacuum, make sure that it is better and has more functionalities to enjoy.
Brand
Make the brand one of your priorities when buying a pet carpet cleaner. The brand of it can make or break the satisfaction you can get from this cleaning tool. What is the best brand to purchase? Search online or read reviews from reputable sites.

Warranty
Another factor to consider when buying a carpet cleaner is the warranty included upon purchase. The warranty can be manufacturer's warranty or store's warranty, needless to say, the warranty should be enough to cover any problems that may arise as you use the device. Together with the inclusions, you may also want to check on the warranty coverage date, exclusions and possible disqualifications.