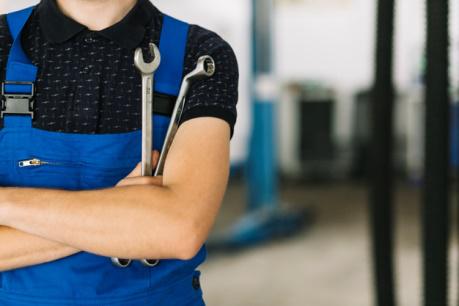 Outdoor power equipment is something that everyone has. Did you ever got grounded and your parents asked you to clear your lawn? Well, first of all, use the outdoor power equipment with caution and under the supervision of some elder. Secondly, these machines consistently require maintenance or else they get broken and need repairs. Well, we are here to guide you on quick repairing solutions for outdoor power equipment.
The Outdoor power equipment
The outdoor power equipment consists of many machines such as lawn mowers, snow throwers, tillers, chainsaws and string trimmers. You may have used any of these once in your lifetime. But have you ever repaired any of these before? The repairing of outdoor power equipment is not that difficult. All you need is little technical knowledge and you would be repair it better than your mechanic who takes care of your vehicles.
Uses of outdoor power equipment
There are considerable uses of outdoor power equipment. You use the land mower to clear of the grass. You use the chainsaw to cut the hard objects made up of wood. You use generator to power the electrical appliances at your home if you have an electricity problem. You use snow throwers to clear off the snow. All of these equipment gets broken sometimes and require your repairing expertise.
Repair your outdoor power equipment by yourself
Most common tinkering is done on lawn mowers and we believe that you can repair it by yourself rather than going for a mechanic. The common issues of lawn mower that you may experience includes:
Rope of your lawn mower got stuck

Your lawn mower losses the power

Your lawn mower emitting smoke

Your lawn mower not starting

The speed of your lawn mower is reduced
Tinker your outdoor power equipment
We believe using the products from Ambler Direct would free your effort of tinkering outdoor equipment for a lifetime. The most prevailing options you can choose to repair the pulling problem of rope is by checking flywheel brake and lawnmower blade. You have to shut your engine and see beneath the machine to identify any dirt or sharp object that is preventing it from starting. Otherwise, consult a mechanic to identify whether the parts of the machine are properly functional.
You must know how to use tools such as wrenches, hammer and others that are vital in repairing outdoor power equipment.
Be cautious
Electrical current can affect you badly so when it comes to repairing these machines you must shut all the power sources to get involve in repairing these machines. Use goggles when working on these outdoor machines, no need to get blind in broad daylight. Moreover, you must ensure to use earplugs or earmuffs when repairing engines with high noise as it can damage your hearing. Last but not least, use respirator to protect yourself from the dust and chemicals of these machines.