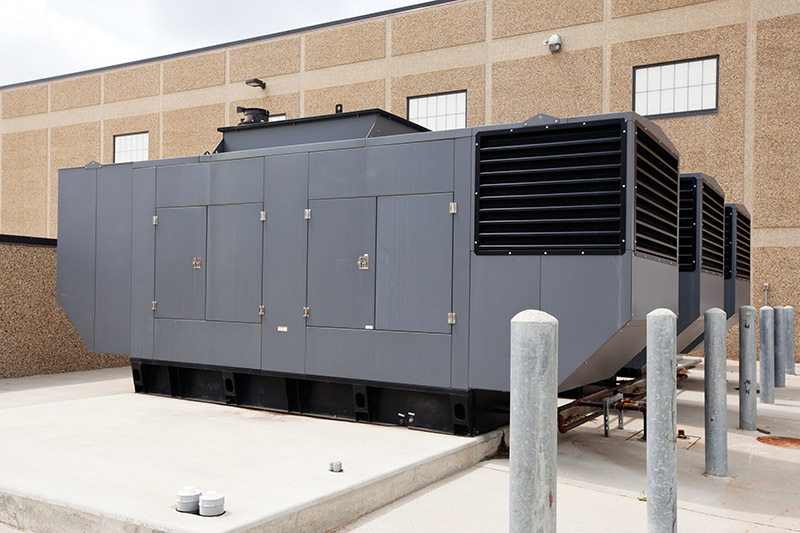 The availability of portable power products in today's market is limitless. Generators run the same way and therefore related in their manufacture specifications -thus similar products. Different manufacturers use comparable engines, alternators, and other components to produce different products with different ranges of price options. One of the overriding questions that manufacturers are faced with every other time is what size of a generator is appropriate for me? The main concern when purchasing that generator should always be the wattage requirements for the entity you want to power. Think about how often the machine will be in use, how long it will be running for every application, concerns about noise and most importantly the price.
Generator purchase details
Getting the machine that you want to power your company or business may take time and some detailed research. Begin with the nameplate; what is displayed on the generator about the Wattage, amps, volts all simplified in some formula like Amps × Volts = Watts.
Capacitor- start motors is one subject that many company owners and individuals battle with when it comes to purchasing a generator. Here, you have to be careful and consider the continuous wattage available not the maximum.
You may also need to think about this; what makes one generator more expensive than the other? The price of the generator, just like all other machines, is determined by the quality of the important components like the engine, alternator, among others. If you want to be safe on this, you'd better go for a highly reputable generator company that has been in business for long and licensed to do the business. Choose a generator with a low oil-shutdown.
How much heat can the unit take?
Insulation classes that range from A to H are also found on the nameplate and if you are planning to use your generator constantly, this is a vital element to consider.
Look for the safety certification of the equipment before you buy it. Several government entities check for the quality 0of machines so that consumers get only the best. Check out if the machine has been tested by such approved testing facilities. All machines like the generator must meet some OSHA standards on electrical safety and electromagnetic emissions- has the manufacturer complied with these? Ignoring such may mean that you go purchasing something that becomes dangerous at your premises.
Open frame generators range from a decibel rating of between 72 to 84. If you are looking for a generator to be used on a construction site, in-service vehicles or for rental purposes, these are the generators to go for; they produce equally the same noise like a lawnmower. They range from 2500 watts to 13000 watts and they come with some features like an electric start, lifting hooks and wheel kits. Before you settle on that frame generator, please find out the availability of the service items. You don't want to have a machine that will require you to import a single spare part once it breaks down- this can turn out punitive.
Machine fit and finish
Pay attention also to the machine fit and finish. Does the machine have a voltmeter, fuses, which should be conveniently located? Check also if the engine is perfectly fixed, insulated and mounted to the frame.
The generator company
After you've made that decision on the most appropriate generator for your entity, the next thing is where to purchase it- the generator company. Buying the machine from a generator dealer is the most advisable thing- these will provide you with spare parts and tune-up services that ensure the cleanliness of your unit and ensure that your machine runs efficiently. If you are buying it from a retailer, then ensure you get the owner's manual and the number in case you need them to follow up in the future.
Purchasing a generator for your construction company or any other business is a heavy investment and therefore you cannot afford to do it in a rash. You have to take time, do enough research, and ask friends who are experts in the field for guidelines so that you make the most appropriate decision. Walk to as many dealers as possible and check out for the product descriptions before you pay for your machine.
Sizing a generator for commercial building
If you've never purchased a generator before, it can be such a complicated process for you. You are always worried if it is the right choice you're making or you're getting duped. Generators come in different sizes; physically, the power output in terms of wattage, and such. It's also possible that you have purchased a generator before, probably for your home. There is a slight difference when it comes to getting one for your commercial building.
Difference between commercial and a residential generator
Generators are manufactured differently. This mostly depends on the purpose; it could be for backup or standby, for your home. These are usually smaller in size, portable and can easily satisfy the power needs in your home. A commercial generator, on the other hand, is designed to power commercial site in case of an electric power surge or in a construction site where there is no access to the main power. This would mean that it runs continuously and indefinitely. Thus the power demands are high, thus the reason why it has a bit more advanced specifications, like the high output.
Commercial generators include automatic operation which means they're able to engage automatically in case of a blackout. Unlike the residential generators, they also have a built-in automatic voltage regulator, which ensures that the voltage is regulated, and no surges or dips in power which could stall operations. If you have computers, refrigerators, and other engines continue running even with a major power breakdown.
How do you determine the size of the generator you need
The most important decision you can make is to ensure you get a generator that fits the size of your business. Underestimating your power consumption could lead to serious inconvenience and loss. Check the tolerance of your machine to voltage dip and the starting load which can be even six times its running load. Take into account also the frequency that a system can handle and the transient drop in frequency and speed. Click here for more information on the appropriate generator options for your business or company.
Purchasing a power generator for a commercial building is not the same as one intended for your home. The power needs are different and therefore you need an expert to assess the power demands of the entity and recommend the most appropriate size, shape and other crucial specifications which will ensure perfect performance.