Written by

Tess Sanders Lazarus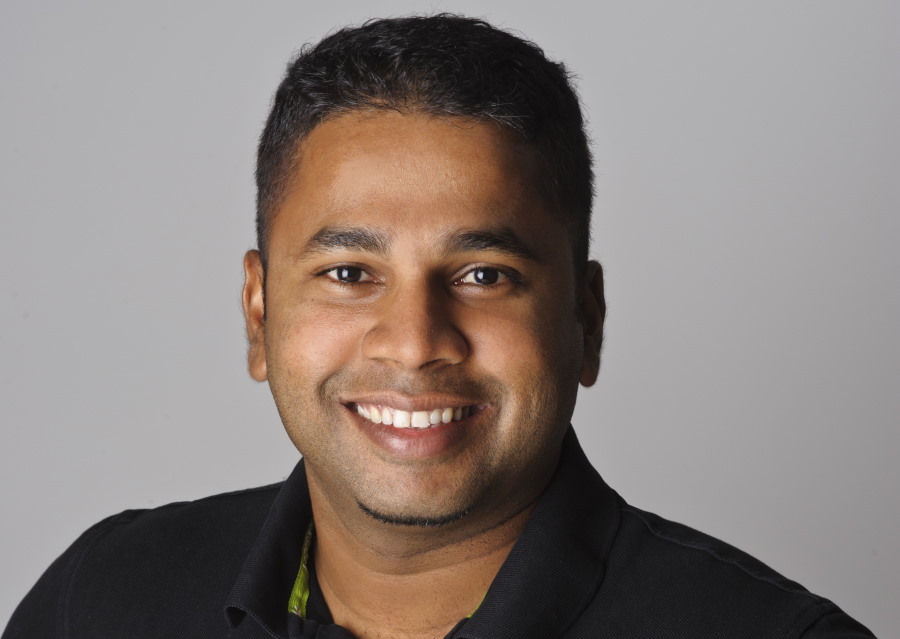 Anushka Bandara is the co founder and CEO of Elegant Media, one of the world's leading app development companies, and his journey from broke student to company director will impress you – if not absolutely astound you!
"My advice to anyone looking to start up your own business is – be prepared to do anything and find ways to make things happen on a shoestring budget," Anushka said.
"When I arrived in Australia I had very little money, but I needed a car to get a job and get around.   I had to ask my mum to transfer $800 into my bank account so I could buy a car.  Because I had such a strict budget, I didn't even have enough money to go looking for a car, so instead, I did my homework, picked out a hand full of cars and asked the sellers to bring the cars to me.
"I managed to buy a car this way."
Anushka believes the key to his success is his ability to bootstrap and willingness to do the things that no one else wants to do.   
"If you are not prepared to do this, then you don't understand what it takes to succeed in business.   Many successful businesses are owned and run by people who have four things in common:  they work long hours, get involved in all the un-glamorous aspects of the business, have a burning desire to succeed, and they never forget where they came from," Anushka added. 
"I grew up in Sri Lanka in a town called Beruwala.   It is a small fishing village 50 kilometres from Colombo.  The local people are poor and very humble.   I used to travel up to six hours a day to go to school and come home.
"I was lucky, thanks to the hard work of my family, I got the opportunity to study at a popular and highly respected high school in Colombo.   I fell in love with study and business and knew I wanted to do more and be more.
"A friend of mine and I decided to apply for study in Australia.    I was very lucky and was accepted to study a Bachelor degree in Business at Charles Sturt University and started in 2006.
"I arrived in Australia via Malaysia, wearing a suit as advised by my education agent."
The next few years were a huge learning curve for Anushka.  He stayed with a local family under a home stay program for students.  Paying $200 per week for rent, he was introduced to Australian food and Australian culture.
"My English wasn't great, but I worked hard to learn and to engage in conversations with my university friends and home stay family," Anushka added.
"I found it really difficult to get jobs that enabled me to get involved in business activities where I could learn, so I focused on 'hands on' jobs and worked as a cleaner, pizza delivery driver and a cook.    It was hard work and at times I found it challenging, but I knew that if I worked hard and showed people I was honest and reliable, it would  help me to get more opportunities."
Success came quickly for Anushka.   He and his best friend completed study, continued to work hard saving to start their own app development company.   In 2012, they officially launched Elegant Media, a full service app development company.
Seven years later, Elegant Media is one of the leading app development companies in Australia and across the world.     Anushka is actively involved in all aspects of the business and enjoys working with clients.   He has also set up a division of the business in Sri Lanka to service other parts of the world and travels home a few times a year to visit staff and family.
"We work with a broad range of businesses from start ups to corporates to government.   We build Apps for large events and conferences, staff training and course delivery, business services, sales, lifestyle services and much more.  We have clients all over Australia and all over the world," Anushka said.
"Some of the largest organisations and government departments have entrusted us with their plans and financial resources to build apps for their businesses.   Sometimes I have to pinch myself!
Anushka's story is inspiring and he is keen to share his journey with others.
Elegant Media is a full service mobile App development solutions provider for businesses and entrepreneurs.  With hundreds of mobile App projects completed, their team is one of the most experienced teams in Australia.   They are also the only App developer in Australia with ISO accreditation and also hold Apple and Google accreditation.