Written by

Drew Bowering, Expedia Group's senior director of market management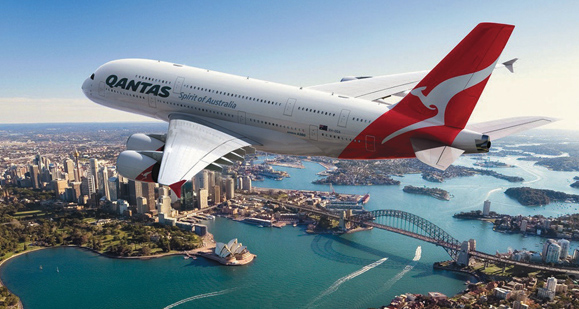 People talk about Artificial Intelligence (AI) and Machine Learning (ML) as if they're some futuristic technology that is years away, but that's far from the truth.
At Expedia Group, AI and ML is not tomorrow's technology. It is embedded within our travel tech platform to enable more meaningful interactions between a traveller and their travel experience, and to provide actionable insights to our supply partners.
In layman's terms, technology like AI and ML can eliminate the burden of simple yet time consuming tasks, while making processes more efficient. But we've only just begun to scratch the surface when it comes to utilising these technologies.
In fact, AI and ML are already creating ways to make our lives easier. We've penned the five most interesting ways we're utilising AI in our day-to-day lives, and you may not even realise it.
ENJOYING HOLIDAYS: As a hotel guest, you've probably already used AI without even realising - from chatbots to in-room ordering, but it's so much more advanced than that. The world's largest tech travel platform, Expedia Group, is continually innovating in a way that puts AI to work and helping to better bridge Australia to the rest of the world. For example, data-informed and action-driven bots are helping hoteliers understand and respond to traveller wants and needs, ultimately improving your stay, and online reviews that drive more business.
BATTLING MENTAL HEALTH: Forget the scary killer robots, AI can really help the world, and is increasingly being integrated by charities across the globe to cope with a growing demand for health services. Woebot, for example, uses an intelligent software application to help assist in counselling and tackle mental health concerns. While not yet at the human understanding stage, programs like Woebot are engaging people in quick conversations that can help make them feel better.

CHILLING WITH NETFLIX: Ever wondered how Netflix suggests your shows? Well, the answer is AI. More specifically, an advanced predictive technology based on your viewing preferences or ratings. It's continually getting more advanced, so while you may have started with the really popular programs, you will increasingly see more in-tuned suggested tailored for you. You'll also see this with recommended Spotify playlists and shopping cart recommendations too.
EMAIL SHORTCUTS: Have you started to notice that your computer is finishing your Gmail before you've even figured out what your response will be? These smart replies are fuelled by AI and ML. We started with instant replies like 'Thanks' and 'That's great!" and now it's started to evolve where smart replies are even replicating your personal tone and style to predict how you would generally respond. Freaky!
SAY GOODBYE TO SURGE CHARGE: Ridesharing apps have been leaning on AI and ML for basic intel such as understanding how much the ride should cost, how to minimise wait time for a driver, the fastest routes but what we can expect is for ML to be the solution to the need for surge charge as well - optimising to the point that there isn't the need impact of supply and demand issues that cause temporary spikes in pricing.