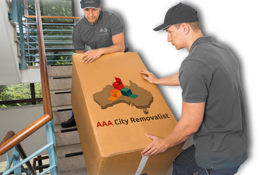 We're entering the darker half of the year, and it's the perfect time to start prepping your house ready to move!
Millions of Australians every year choose to move house, and it's a stressful process (probably the most stressful thing you could do in your adult life), but it doesn't have to be that bad.



Moving Time


Planning your house move properly is the key to having a peaceful and successful move without having a nervous breakdown at the same time!
While there might not be much, you can do to speed things up from a legal perspective, getting your house in order and your belongings sorted is the secret to ensuring everything goes smoothly.
Here are five things you can do to prepare for your house move to make sure things go smoothly.



Organise Your Belongings


If you do only one thing to prepare for your move, you must, must, sort out your belongings!
There is absolutely no point in moving lots of stuff that really should have gone in the recycling or been donated to charity.
Now is a good time to think about if you need storage. Using a self-storage solution during your move can lessen the pressure of getting everything packed up on the day and unpacked the other side. There are self-storage solutions in every major city such as solutions in every major city such as Self Storage Perth, Adelaide, Victoria, etc. you're bound to find a solution near your new home.



Notify Your Utilities


Once you know your moving date, it's time to let your utility companies know that you'll be moving home.
For some services, such as internet services, you may be able to take them with you to save paying a severance fee, but for energy services such as your electricity, you'll need to give the company a final reading to ensure you're not overcharged.



Pay Any Bills Outstanding


Hot on the heels of letting your utility companies know that you're moving is making sure you pay any outstanding balance on your accounts.
Depending on how you pay, you may already be in credit and able to get a refund, but for most people, there will be a final balance to pay, and this may be more than your monthly bill, so it's worth remembering this when you are factoring in moving costs that you could possibly have large bill left to pay.



Get Your Mail Redirected and Update Your Addresses


Let your postal services know your moving date and pay to get your mail redirected. This is a really useful thing to do so that you don't miss important documents, bills, and other bits and pieces that may have inadvertently been sent to your old address.
While you're at it, now is the right time to update passports and driver's licences too.



Clean Your Place


Last thing's last, always leave your old home in a good state of cleanliness.
This isn't necessary, but it's definitely a courtesy for the new owner to move into a home that is clean and ready to go.