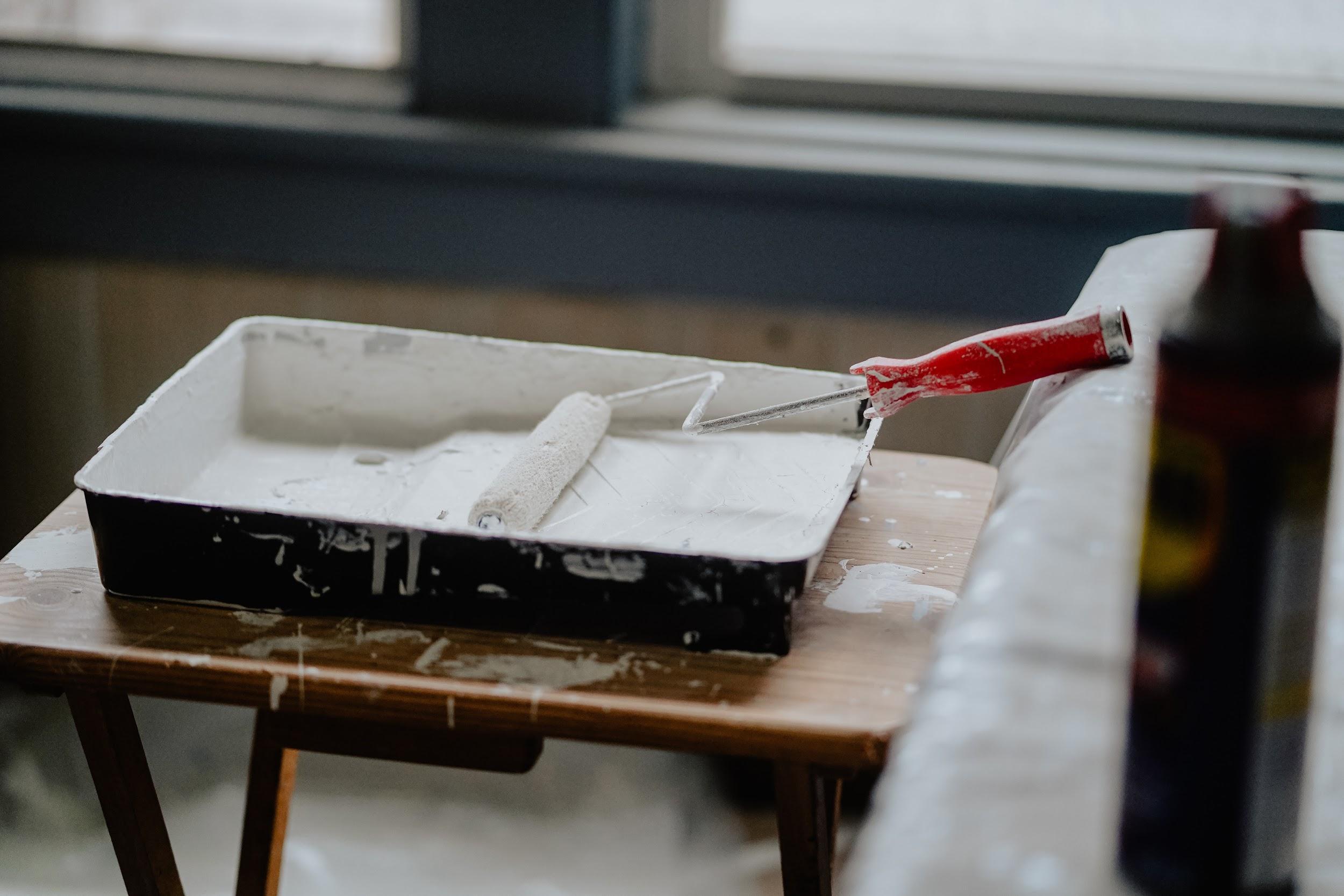 Ever since the World Health Organization declared a pandemic in March 2020, most of us have been confined to our homes. While in some places, the situation has improved and life has somewhat returned to normal, many people are still encouraged to stay at home and help save lives. However, seeing as how it's been a year, we are running out of hobbies and new things we can try. Constantly staring at the walls that are surrounding us, a lot of us have turned to home renovation. To avoid contact with other people, more and more individuals are doing smaller projects on their own. If you too are in search of an easy DIY project that will keep you busy, keep on reading for some inspiration.
Give the interior walls a new life
An easy way to change the look of a room is to give the walls a fresh coat of paint. While you can keep the same color scheme and simply refresh the paint, you can also consider a bigger change and paint the walls in a new color. For instance, for your living room, go for a combination of the Pantone Colors of the Year 2021, Ultimate Gray, and Illuminating. On the other hand, you can also try your hand at putting up wallpaper. It might take some time to master this technique but time is on your side. You can do a statement wall in a geometric or floral pattern, as that will surely transform any room.


Spruce up your curb appeal
In addition to the interior, you can also boost the visual appeal of your home's exterior. Unless you've had some work done recently, there are many small projects you can tackle. For example, while replacing the front door might require professional help, giving it a fresh coat of paint is something you can do on your own. Some online research will show you every step of this project and you can have a brand new door in the span of a weekend. Then, you can power wash your façade to restore it to its former glory or you can give it a fresh coat of paint. Installing new house numbers is another easy (and relatively cheap) task you can handle on your own.


Revamp your kitchen
If you're looking to revamp your kitchen, you'll be glad to hear that there are many easy projects that you don't need an expert's help with. For example, if you are willing to watch a YouTube DIY tutorial, you will have no trouble replacing your backsplash. You can choose the new tiles online and have the supplies delivered to your doorstep. Then, you could learn how to repaint the cabinets and make them look brand new. While you should not be changing the layout and handling the plumbing on your own, adding storage and installing open shelving can be a piece of cake.


Update your bathroom
Just like with the kitchen, you should not undertake any major bathroom remodeling on your own. However, even though plumbing should stay untouched, unless you want to create a potentially huge problem, you can perhaps repaint your tub. There are many tutorials online that will show you how to transform the bathtub and turn it into a focal piece of the bathroom. Retiling is something to consider as well if you're looking for a bigger change. Replacing the shower curtain with glass doors is also not that difficult and, with some tools, you can do it in a day. Finally, although it's not a renovation project, you can consider swapping out worn-out towels for soft new ones.


Replace all hardware
We don't pay them much attention but there are so many pieces of hardware around our homes. Swapping them out can make a big difference so consider going room by room and getting new items. For instance, in the kitchen and bathroom, you can get new faucets, drawer pulls and cabinet handles, towel racks, toilet and kitchen paper holders, hooks, and so on. Then, you can search online for new lighting fixtures that will make some areas look completely different. A chandelier in the dining room, a pendant in the bathroom, and new floor lamps for the bedroom don't have to cost a lot but can make a world of a difference. Just remember to check whether you're allowed to handle your own electrical work.


Make your home more eco-friendly
Finally, you can start making your home more sustainable. A very easy change is opting for LED bulbs once your current ones go. These will last you longer and will use less electricity. Something else you can do is start a garden that will not only provide you with fresh produce but also help preserve the planet. Consider collecting greywater and rainwater to water the plants and starting your own composting bin that can provide your garden with a natural fertilizer.
If you stop and look around, you'll probably find that there are so many different things to occupy you during the pandemic. Should you end up getting bored and start running out of hobbies, consider some of the easy DIY projects that anyone can do.