Written by

Joseph Woodcock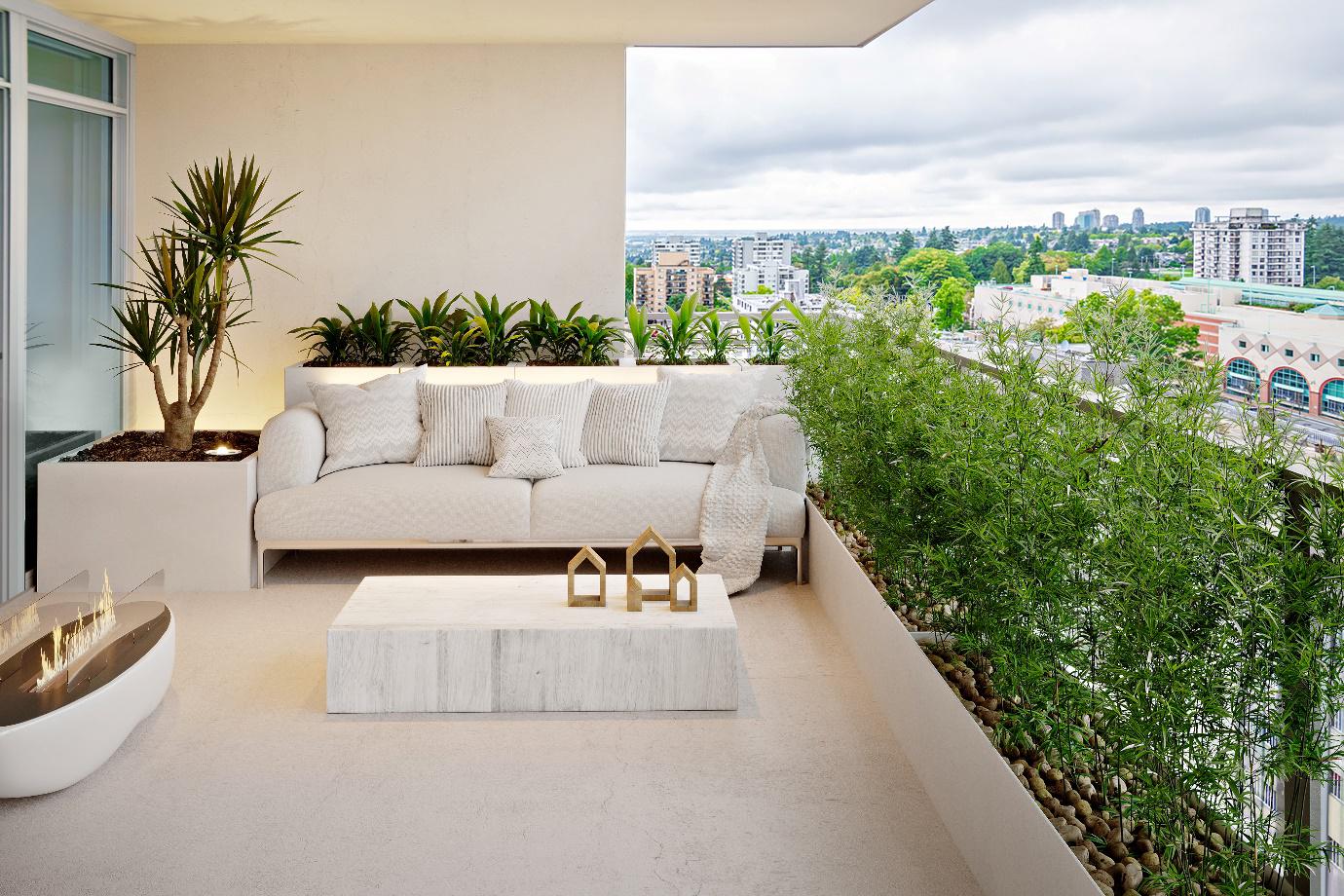 In the last decade, cities in Australia have seen a massive surge in their populations. Choosing to forgo square footage for the convenience and benefits of intercity living, temperatures are rising rapidly as a result. To combat these inevitable and dramatic heat rises, ensuring an adequate amount of greenery is what is necessary to keep cities cool.
Global metropolises such as Singapore and New York are leading the way and embracing sky gardens, but you don't need to own a sprawling rooftop space or move in to a building with a green facade to enjoy a green oasis of your own and to help tackle the problem.
With 533k Instagram posts and over 10,000 average monthly searches in Australia, #balconygarden is a trend that's here to stay. Knowing where to start and how to create a cohesive overall space that matches up to our dream Pinterest boards can seem like a daunting task.
The experts at Love the Garden have taken typical small spaces in the home such as a windowsill or balcony and reimagined them in 6 on-trend interior design themes. Perhaps you will go all out and install a living wall? Or if you're a bit afraid of the responsibilities of keeping plants alive, the scaled back minimalist retreat complete with neutral decor could be the design for you.
The wildlife oasis
The best gardens are those teaming with plant and animal life. Yes, it is possible to create a wildlife oasis up high overlooking cityscapes. Here they use a range of green and lush leaves and a selection of flowering plants mixed in with the greenery to act as an oasis for bees, butterflies and birds.
Bring the outdoors in
Where there's no balcony or veranda to revamp into a beautiful outdoor sanctuary, a gardenless garden is always possible by bringing the outdoors in. Here they've brought to life an indoor area and complemented the existing natural light with a good selection of indoor plants that bring the outdoor feeling inside. With a few well-chosen accessories it quickly becomes an inviting and calming space.
The nomadic sanctuary
Whether meditation is your thing, you simply want to evoke past memories of far flung travel or you are dreaming of your next adventure, you can re-imagine your inner-city balcony to be anywhere in the world. With a few simple design elements, the right accessories and of course the right plants, you could be in Southeast Asia, South America, India or wherever your imagination takes you. This eclectic colourful space is inspired by global travel and evokes the warmth and colour of a real-life tropical retreat.
The living wall
Most of us are familiar with a feature wall in houses. This usually involves brick or stonework, brightly coloured paint or a quirky wallpaper. Have you ever considered taking the same approach indoors or on a balcony but using plants instead? Here they illustrate what's possible with the right choice of greenery. A standout living wall can make a stunning feature out of what would otherwise be unused space.
The minimalist retreat
Sometimes the smallest things can make the biggest difference. This minimalist retreat uses sleek and simple design to make a feature of empty space. Nothing feels bare. In fact the space offers a calming, peaceful and tranquil environment.

Ways with wood
If you have an outside space that already features wood, you're halfway there as there are so many elements in the garden where timber can be included, by using some clever design. With just a few touches and a little creativity, a basic but functional outdoor space can be transformed into somewhere to relax and entertain with a natural feel.
Whatever the space you're working with – outside or in – or your favourite style, you can find the gardenless garden to transform your home and get all the benefits of the greater outdoors.