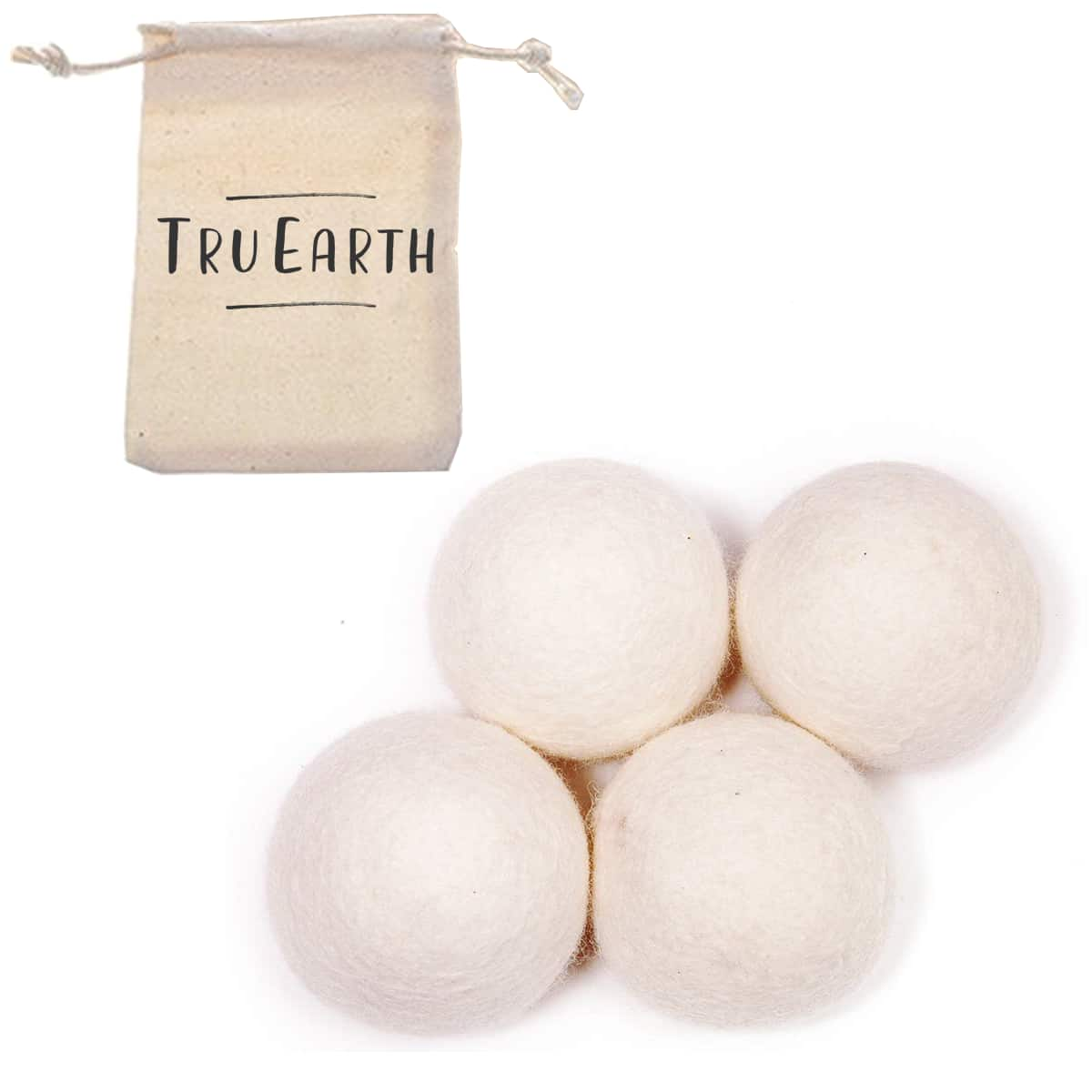 What Are Fabric Softener Balls? 
If you don't live under a rock or in a cave, there are good chances you know what fabric softener balls (also known as dryer balls) are. But It's okay if you haven't heard of these fluffy balls before, this guide is here to help you. These dryer or fabric softener balls are guaranteed to change your laundry experience for good. 
They are used as eco-friendly and natural alternatives to dryer sheets and fabric softeners containing harsh chemicals. But, how do they work? What do they do with our clothes? Why are they more convenient and why should we use them? Sit tight, don't be confused, we'll answer all your questions. 
Dryer balls come in different sizes and materials. The most popular kind of dryer balls is made up of wool. There are also other variants of dryer balls such as plastic and rubber. But wool dryer balls are the most convenient, biodegradable and nontoxic alternative.   
Wool dryer balls help prevent the clothes from clumping in the dryer, they also retain heat and speed up the drying process. It will save you a lot of drying time in each load of your laundry. We know that mountains of wet towels flapping around and sticking together before they are dry enough to separate is a nightmare. But you don't have to despise doing laundry anymore.  These balls make garments separate faster and allow warm air to flow between them.
Not only that, these wool balls also help soften fabrics when used in the dryer. Wool dryer balls are a fantastic all-natural way to soften your clothes.  All you need to do is throw in some dryer-cum-fabric softener balls in the dryer with your wet laundry load and forget about them. After drying, your clothes will come out super soft.
These fabric softener balls are not only good for the environment, they are also good for the air we breathe in. According to the US Environmental Protection Agency, air quality inside homes may be actually two to five times more polluted than the air quality outside. Thanks to our traditional detergents and fabric softeners, they play a huge role in this.
How Long Do They Last?
People often ask 'how long do these wool balls last?'  According to the manufacturers they can last upto 1000 loads. However, it is advised to replace them once they start tearing apart. 
How To Use Them?
Using them is extremely easy. Just throw in your clothes and 3 extra large or 6 regular sized wool balls in the dryer. But for them to work efficiently, they need enough space. Which means that they work best with small loads of laundry only.
Wool dryer balls are usually unscented. But if you are someone who prefers fragrance, you can spill a few drops of essential oils on the dryer balls. When drying your clothes, the dryer balls will pass on the subtle fragrance to your clothes.