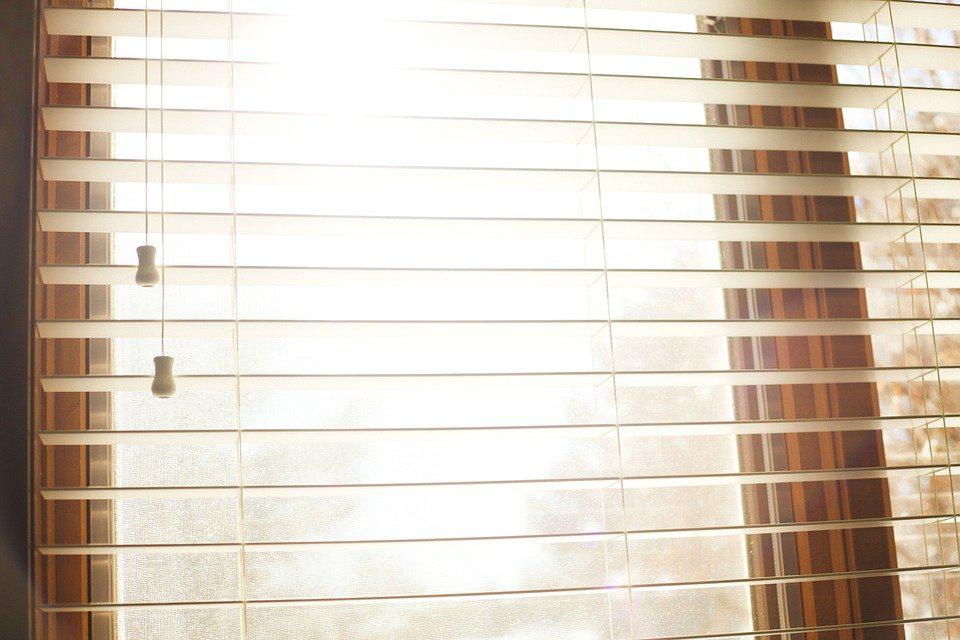 The roller shades also called rolling shutters, are a system that works by wrapping material, generally PVC or polyester, around a carousel of plastic or aluminium. It is mainly located above the upper window frame.
This particular type of shades is excellent since they were designed not only to offer elegance and comfort, but they are also extremely functional. We will expand these concepts shortly.
Its wide variety of designs and fabrics make them ideal for virtually any room or space. But what kind of options do we have? How do different existing tissues differ? Next, we put at your disposal the first part of the complete guide with the different types of fabrics for roller blinds that are available. On the other hand, when you wake up in the morning, you probably want a bright room. Simply outdoor roll up the shade and you will notice the abysmal change by letting all the light enter your room. As mentioned, there are plenty of options. For instance, some durable and waterproof timber look PVC Venetian blinds will dramatically improve your indoor space's appearance when it comes to redesigning at home. Everyone will enjoy them, family and visitors.


Roller Black Out Shades


Ideal for lovers of darkness
Surely many times you have heard this term when the theme of home decoration came up, but have you ever wondered what blackout shades are?
Well, look no further: roller blackout shades are a type of roller blind, and their most important feature is that they have 0% transparency. This means that they completely block the sunlight that tries to pass through them.
The most important advantage of blackout blinds is that it allows complete blocking of light and is a thermal and sound insulator, allowing you to sleep peacefully or keep the environments in privacy.
Create private environments quickly and easily
The type of material used in blackout shades is the thickest available. This makes them completely opaque, and therefore not only that the light will not be able to enter, but also that no one will be able to see through them.
This advantage allows you to generate environments of complete security and privacy in the rooms where they were placed.
Help soundproofing
This type of shade is made with insulating materials: five layers of PVC that cover fibreglass sheets between them. Therefore, they are perfect for noisy places where noise pollution is very high.
You can save money
The blackout shades help to isolate the environments, maintaining a pleasant temperature in the different environments, since they form a barrier between the external cold and the internal heat, and vice versa. This allows you to reduce the costs of heating and air conditioning of your house.
Roller Sunscreen shades


Complete control of natural light
Another type of fabric very well known for roller shades is the Sunscreen.
The sunscreen shades have the particularity of offering a light control entering the highly detailed room. As they are not completely opaque, they allow a certain percentage of light to enter, depending on the quality of the fabric and the opening of the micro-perforations. This, combined with the possibility of rolling them up to a certain height, gives you the possibility of greater control of the natural light of the environment.
However, despite not completely obscuring the environment (unlike blackout fabric), they provide protection from UV sun rays. This is the result of excellent quality in high tech materials.
Domestic use par excellence
This type of fabric is much more common to find in different homes than blackout since they are extremely aesthetic and are useful in living rooms, kitchens, laundry rooms and any type of space where you usually want to have a beautiful view to the outside.
In the same way, sunscreen shades minimize the harmful effects of ultraviolet rays, protecting and preserving surrounding floors and furniture.
Easily Maintained
Due to the composition of the materials with which they are made, maintaining this type of shades becomes a simple task.
Simply diluting a few drops of detergent with a little warm water and moistening a new cloth and you can remove the stains that the shades may have. You can also dust with a duster or handheld vacuum.
It is recommended to carry out this process every three months, so the life of the shade will be extended significantly.
Roller Duo shades (Eclipse)


Redefining Versatility
When you refer to Duo roller blinds, you know that you are talking about a shade that will not fail you. It offers the versatility that one is looking for without having to have an excessive budget.
So is. The Duo roller shades, also called Eclipse or Day and Night, offering the benefits of two different fabrics in one shade. They combine the advantages of a Black Out with those of a Sunscreen, allowing you to control the exterior light entering the room much better.
Versatility
When combining two fabrics in one, its operation consists of shade with horizontal stripes, which when pulling the rope are completely blocked, using the 100% Black Out. While pulling again it is combined with a Sunscreen, letting good part of natural light. Of course, it can also be rolled up like any roller shade, so you can define the height for complete control of sunlight.
If you like very lively environments during the day, you can leave the shade rolled for maximum lighting. On the contrary, if you need to work and that the reflection does not show on your monitor, you can lower the shade and use the Sunscreen fabric. It will further protect you from UV rays and allow you to perform your work without the discomfort of the unwanted lights.
Now, if all you want is total darkness, simply lower the shade with Black Out mode. This is ideal for people who want an environment in which they can relax, either to have a long night's sleep or simply to increase concentration when working or studying.
Protection and Privacy
Thanks to the possibility of blocking external lights completely, you will optimize your sleep cycles. Not only can you sleep more deeply and without interruptions, but you will also notice that you will wake up every day with more vitality and energy. Light poles and car headlights will no longer be a problem, nor will those summer mornings where the sun rises too early.
At times where the sun enters its environment intensely, such as between 12 and 16hs, the Sunscreen fabric is ideal. This will not only allow you to regulate the lighting of the room but also protect it from UV rays.
This seems somewhat smaller, but keep in mind that many times this protection is not intended for dynamic elements of the environment, such as humans. It aims rather protect your furniture since many times these are made of wood, which wears very noticeably if it is not taken care of properly.
Conclusion
Both the kinds of blinds are somewhat similar and works in the same manner however, due to the minimal differences that they bold hold it can be stated that the right kind of choice helps the customer in the long term. Therefore, if you decide to opt for this fabric, you will be making a long-term investment, as you can rest assured that your furniture will remain as new for many more years.