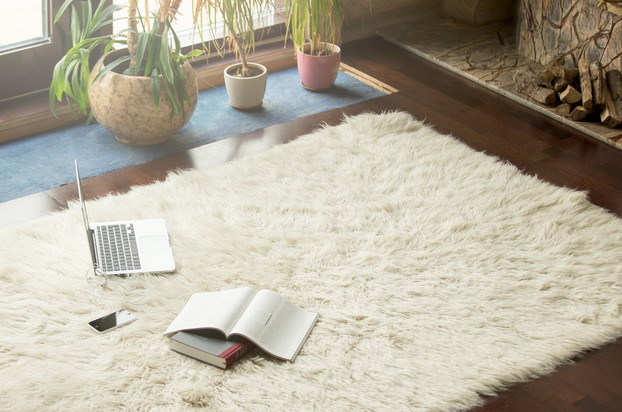 If you have recently moved into a new home that has wall to wall carpeting or have a home full of rugs, you may be scratching your head as to how you plan on keeping your flooring clean. The truth of the matter is that how your carpets fare is entirely dependent on your habits and daily cleaning methods. There are a few ways to go about it in order to keep your carpets looking and smelling their best. In today's article, we offer you a newbie's checklist for flawless flooring. Ready to become an expert at carpet maintenance? Read on to find out more!
Purchase A Steam Cleaner
One of the best investments for anyone who finds themselves in a home full of carpeting is a steam cleaner. Accidents are bound to happen at home, but with the help of a steam cleaner, you won't have to lose your mind over spills or stains that may end up on your carpet. Steam cleaners are an effective way to ensure that you are able to keep up with daily messes. Regardless of what accidents may happen, you can be sure that with the aid of your steam cleaner, you won't be left with an unsightly stain that decides to permanently make its mark on your rug or carpet. 

Attend To Stains Immediately
As mentioned in the previous point, attending to
carpet stains
immediately is one of the best ways to ensure that your home is kept clean at all times. The longer you wait to deal with a spill or scuff marks, the harder it will be to thoroughly clean them up later. Stains embed themselves into surfaces as they sit, which is why attending to them immediately is the best way to ensure that you aren't left with permanent marks or stains on your rugs. Always remember that different carpets require different stain treatments, so make sure you are using the right solution for your carpet as this will help you avoid damaging the fabric.


Shoes Off!
As you go on about your day, you're probably unaware of how much dirt accumulates on the soles of your shoes. Think about all the places you find yourself in - bathrooms, parks, train stations and so on. Chances are you wouldn't want any of the dirt found in these places to end up on your carpets in your home. This is why it is of utmost importance that anyone looking to maintain flawless flooring has a no-shoe policy in the home. If you want to go the extra mile, purchase some home slippers or socks that you can use at home to protect your carpets from any dirt or oils that may be present on your feet.

Vacuuming Is Key
Vacuuming is just as important as steaming your carpets if you're looking to maintain a fresh carpet. Vacuuming is a fantastic way of picking up dirt, debris and any other material that may be stuck to your carpets. We recommend vacuuming your carpets at least twice a week, ensuring you go over the same spot at least 8-12 times to remove as much dirt as you possibly can. If you are pressed for time and don't think you will be able to manually vacuum twice a week, you could always look into
robot vacuums
that do the job for you. Never underestimate how much better carpets can look after a good vacuum.
Get The Professionals In
Last but not least, we always recommend that people with carpets get them professionally cleaned at least once every year. To keep your carpets and rugs damage free for as long as possible, always enlist the help of professionals who can give them a deep clean. A good deep clean will ensure that your carpets not just look amazing but also last you decades. 
We hope that this article has given you some insight into all the steps you need to take
to ensure your carpets are kept fresh and spot free
for as long as possible. Flawless flooring needn't be an intimidating concept - in fact, with just a few of the above tips and tricks you'll be on your way to a gorgeous and fresh carpet all year long.