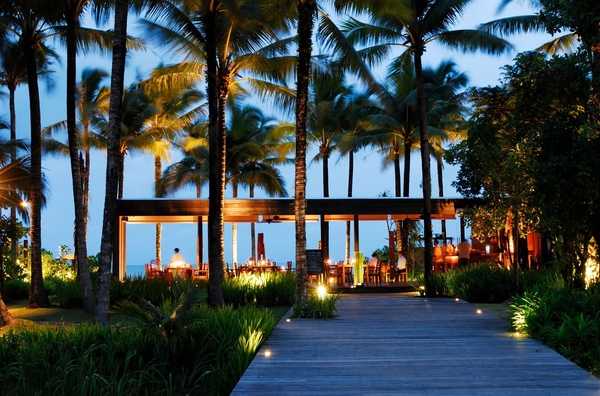 When you're getting ready to travel, it can be a hectic time, and you may find that you have numerous things to do. In the middle of trying to get everything done, it is easy to forget to do important things. One way of staying on top of everything is by creating a travel-to-do-list. This can include a number of things ranging from items you need to pack as well as errands you need to run and things that need to be done around the house. This article is going to discuss a few things that you could consider adding to your to-do-list that is likely to give you more peace of mind and ensure you travel and return home with as little stress as possible.



To Lock Your Doors


No matter how safe the neighborhood you live in is, you should try and always lock your doors, especially when you'll be away for a number of days or weeks. The last thing you would want after enjoying time away is to hear that your home has been broken into. When locking your doors, you should remember to give someone close to you a spare key. This way, in case you happen to lose your key or lock yourself out, you know that you have a spare somewhere. To get a spare made, you could contact locksmiths such as Ambassador Locksmiths. Just in case you do happen to lock yourself out, they also provide 24-hour services, so you can get back into your home as soon as possible. Before heading out, ensure you check all of the doors in the house and check for any faulty locks. Additionally, you can also look at the windows and ensure that they're locked as well.



Bank Cards


While you're out of town, it is possible that unexpected expenses may arise or there could be an urgent need for cash. For this reason, you should try and always take a card or two along with you. If you have both credit and debit cards, consider taking one of each so that if one fails, you have access to another option. You should, however, find out if withdrawing cash at the destination you're traveling to will result in exorbitant charges beforehand in order to save money. If you happen to find out that you will be charged for withdrawals, consider converting your money to their local currency before traveling and seeing if you can get the best deals possible. Also, consider ensuring that your online banking is working, or you sign up for an account if you don't already have one. By doing so, you can easily transfer money between accounts or to someone who has access to a card in a worst-case scenario.



Check Your Fire Alarm


Another important thing to look out for before traveling is the fire alarm in your house. You should make sure that it is working before leaving and that there are no faults. This could mean running a few tests as well as replacing the batteries if it happens to be battery operated. It may be interesting to know that in 2015, it was stated that the number of house fires occurring was on the rise. Stats also showed that the most common causes of fires next to unattended cooking were heating and faulty electrical appliances. It is possible that while you're away something could go wrong with your electrical wiring or heating and it could start a fire. This is a scenario in which your alarm comes into play as it will notify people around that there's a problem as soon as it picks up a noticeable amount of smoke. The likelihood of your home catching fire is probably quite low; however, it is better to be safe than sorry. You should also consider turning off any switches at the wall socket and unplugging any appliances that you won't need to use while you're gone.



Spare Chargers


As great as technology can be, it isn't always reliable. For this reason, you should bring a back-up of things that may be important to you. An example of an important device you may need is your mobile phone. These days it is used for just about everything, so ensuring it's well-functioning is key. You should think about bringing at least two spare chargers so that in case one happens to stop working; you still have another available. In addition to your mobile phone, you may also be bringing your laptop or tablet along with you. This could be for work purposes if you're going on a business trip or to get some work done while you're having fun in the sun if you decide to go on vacation. You should bring spare chargers for these too just in case one stops working. As an additional backup, think about getting portable chargers to keep your devices powered while on the go. When buying one, you should aim to get something with the ability to charge multiple devices as well as one that has a long lifespan.



Keep Your Car in a Safe Place


If you happen to drive, you may be thinking of where to leave your car before traveling. There are a number of places you could consider such as in your garage or at a friend or family member's house. If you are driving yourself to the airport, you could think about leaving it at a car park nearby. However, you should check the parking policies in that area to avoid expensive fines or getting your car towed. You could also consider leaving it at your office or lending it to a trusted friend to use.
Whether you happen to be traveling for business or leisure, it should be a relaxing time for you to get away from the noise and unwind. However, forgetting some crucial things can turn your trip into one filled with stress and anxiety. Writing a detailed checklist before going on your trip should enable you to be fully present and feel confident that all will be well when you return home.