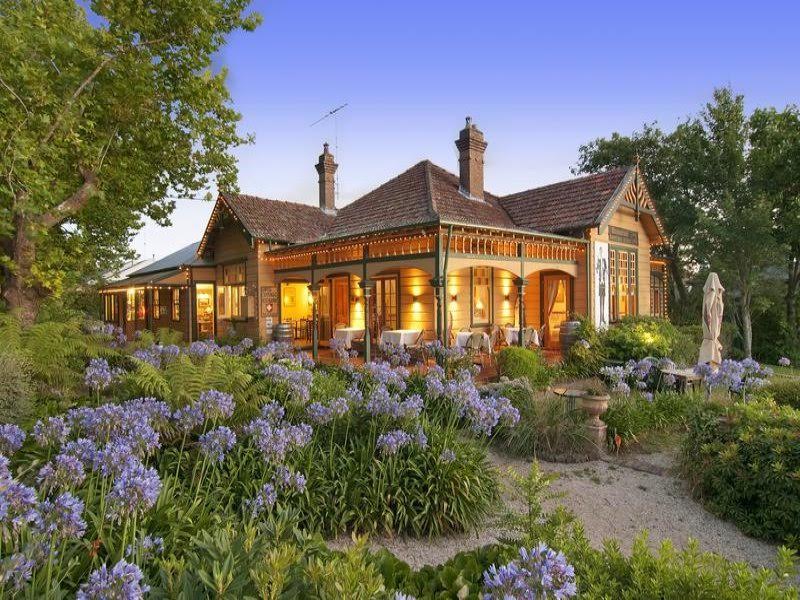 Whether you are selling your family home or have renovated an investment property for resale, getting people to fall in love with the property is key to making a quick sale. There are many aspects of getting a property onto the market and ensuring it is ready to be presented to potential buyers. You want to be able to attract serious buyers who don't turn up outside the property and suddenly think it was a waste of time coming to view it. Ensuring you have an open and realistic view of what you can do to make the property more desirable will see you reap the rewards when people are fighting over offers to make it their new home.
Take a look at some of these handy tips to get your house on the market and sold quickly.
First impressions
It's true, first impressions do count, and you certainly don't want people visiting the property and rethinking their decision to go inside. The exterior of the property is what lures buyers into your home, so kerb appeal has never been more important. Tired looking fascia's, chipped paintwork and unsightly facades all present a stumbling block for potential viewings and could decrease the value of initial offers. There are a few simple ways to solve this problem, and a little can go a long way when sprucing up your frontage and exterior areas. Some good places to start are:
Do some gardening including trimming shrubs, removing weeds and mowing the lawn.

Clean your windows.

Repaint any areas looking drab or weathered.

If you have a porch, wash this down and give it a lick of paint.

Clear pathways and driveways.

Remove any rubbish and store garden tools in the garage or shed.
Declutter your home
Before you move into your next home, consider the things you are likely to take with you and start clearing out the rest. Having a decluttering session is ideal for opening up space in your interior areas and offering potential buyers the chance to picture what their furniture and life might be like in the space. Freeing up this space also makes you more confident in showing people around your home and making them feel comfortable in this more inviting space. That's not to say you should get rid of everything, as properties that look homely and family orientated are often favoured by other families looking to build their own home in a warm and welcoming space.
If you're stuck for ideas and don't know how to make the most of the interior space, why not consider hiring a professional home stager to present your home in the best light. Although they can be expensive, it might be worth the money if your house sells quickly and for the asking value. Great examples of beautiful homes and showroom style can be seen at Coral Homes, and this will give you plenty of inspiration when selling your home. It may also be a great starting place when looking for your new home, too.
Create an inviting outdoor area
People that come to visit your home want to be able to build a picture in their mind of how they could use and live in the space, and this includes the outdoor areas. Outdoor living is an important part of life especially if you live in warmer areas of the country. If you have a large exterior area with a garden, yard or swimming pool, this is going to be a big selling point of the house if it looks tidy and usable. Creating an area that is inviting and ambient offers a pull for people looking to share a family space with the comforts of a larger garden area. Styling this space up with garden furniture and garden accessories can also add to its appeal and give potential buyers some inspiration for how they'd style the space.
Cleaning
It's surprising how many people think a quick clean will suffice when trying to sell their home. Giving it an extra spruce up will help keep it looking fresh but also smelling good too. If you have pets, removing their hair from furniture and carpets is ideal, as potential buyers don't want to be met with hair sticking to their clothing or the smell of pets in the house while they view it. Smells are also another element that may put people off when they view a property. Pet smells, pungent cooking smells from the night before or any odd scents such as bleach, chemicals or strong cleaning products can sometimes give the wrong impression and that you may be trying the mask something more sinister, which of course is probably not the case. A great way to entice potential interest on a viewing is to have baked goods cooking just before or during a visit, as this promotes a sense of warming and homely vibes. General housework such as making beds, emptying bins, cleaning windows and dusting are also simple yet effective ways to spruce up the inside of your home to encourage its sale.
Lighting
If your property is dark and gloomy when people arrive, this sets the tone of the viewing. Encouraging natural light and highlighting different features opens up the room to showcase the use of the space and how they could potentially style it. If you struggle to incorporate natural light or have dark spaces in the property, placing mirrors in the room particularly opposite windows reflects lights around the room. Interesting lamps or large focal lights can also draw people's attention to the lighter aspects of a room but try not to overcompensate with unnatural light because as soon as the prospective buyers see it without them on, they may get put off.
Selling a home can be a stressful process so ensuring you try to utilise these tips will help to get the most of the viewing process. These small yet effective steps could mean the fast sale of a property and the best possible offer from potential buyers.