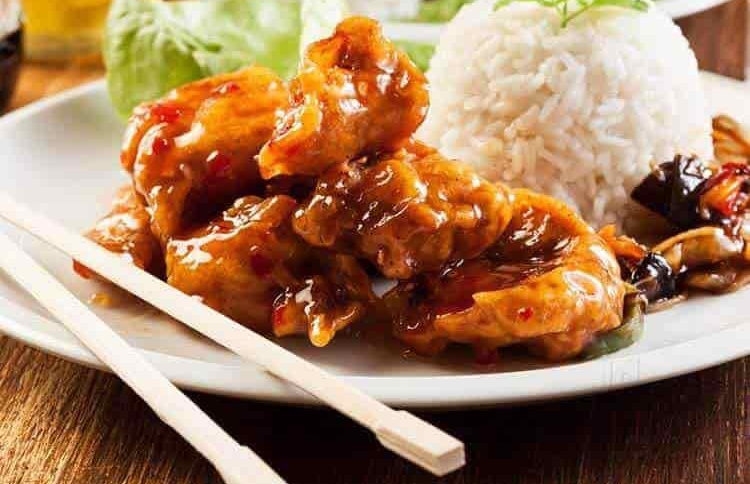 Northern China is the country's flavour focus, with deliciously strong dishes liberally seasoned with garlic, salt, spices and scallions all comprising the menus in this fascinating part of the world.
Whether you're chowing down on a bowl of zhajiangmian (thick noodles with fried bean paste), scoffing a donkey burger (yes, made with actual donkey), or enjoying one of the more familiar favourites for western tastes (think Peking duck), then you will know you're enjoying some of the delightful wonders that put northern Chinese cuisine on par with its Cantonese or Szechuan counterparts.
And, so, what are some of the most delectable delights you can try from this part of the country?
Let's take a look at five of them below:
Peking duck
Peking duck can be found at the best Chinese restaurant Melbourne CBD has, but it is synonymous with Chinese food across the world. Hailing from Peking - modern day Beijing - Peking duck is one of those dishes that you know you can only truly enjoy around a table with friends, eagerly assembling those little heavenly pancakes of smoked duck, sliced scallion and sweet bean sauce.
But why enjoy it in the restaurant? Because it's not only at its best when done by a master (who will, of course, pump air into the duck whilst slow-roasting for 24 hours), but they will also carve it at your table, ensuring a delightful culinary show that has been a taste-tantalising traditional since the 13th Century!
Youtiao
Because who hasn't wanted to hoe into the Chinese variation of a donut for breakfast?! That's right, this crispy, salty, doughy delight is enjoyed in the morning alongside a nourishing bowl of congee or with a glass of milk to get the day rolling.
Traditionally fried in pairs and connected through the middle, these donut-y delectables are a treat that can really be enjoyed at any time of the day, but hey, why not enjoy them to get the day going - they are such a nice morning treat!
Jianbing
Street food is ubiquitous to northern China, where the pace is rapid and the need for something quick and delicious is just as imperative. Enter jianbing, a delicious fried pancake street vendors sell to early risers on their way to work.
Made in a similar fashion to the French crepe, these thin, savoury sensations comprise different flour varieties invariably lathered across a cast iron slab and cooked to crispy perfection. Top it with eggs, fill it with scallion, mustard pickles, radishes before dipping it in chilli sauce and you have a breakfast food that just about eclipses your Vegemite toast in the morning (sorry to say but, come on…).
Zhajiangmian
One of the greatest comfort foods in any of its forms is a dish of noodles lovingly topped with something rich, salty, spicy and succulent, and zhajiangmian has that in abundance. This simply-yet-totally divine dish comprises thick wheat noodles topped with a meat and vegetable sauce flavoured with fermented soybean paste.
A staple across the north, the dish is so popular that Korea incorporated it into its national food culture 100 years ago, and now you can find it all over the world…
Tea-smoked chicken
The joys of tea-smoked chicken can never be understated - it incorporates all of the ingredients that make this cuisine so special and so far-reaching. A chicken is literally smoked with tea leaves after being seasoned with Shaoxing wine, ginger, sesame oil, salt - all those good things!