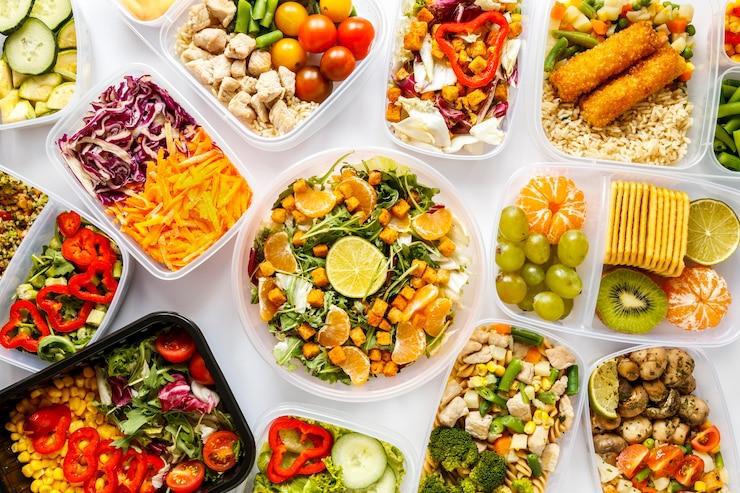 Are you a health-conscious individual always seeking ways to maintain a healthy lifestyle? And do you find it challenging to resist the temptation of unhealthy junk snacks while searching for satisfying, plant-based snack options? If your answer is yes, then you are not alone. As a fitness enthusiast, I have always struggled with finding the perfect snack that satisfies my cravings while keeping me on track with my health goals.
That is until I discovered A LIFE PLUS (A+). I was thrilled to know about what this website offers. Their commitment to using locally sourced ingredients and avoiding artificial additives is evident in the quality and taste of their meals.
I appreciate the fact that they take the time to prepare each dish by hand rather than relying on pre-packaged and processed ingredients. I was particularly impressed with their plant-based snack range, which includes a variety of tasty options, from raw slices, power cubes, raw bars, and many more that cater to different dietary needs and preferences. Their use of plant-based ingredients ensures that their snacks are both nutritious and sustainable, which is a huge plus in my book. Additionally, the packaging is also worth mentioning. Each dish is sealed for freshness and delivered within 24 hours.


A Life Plus Review: 7 Delicious Options to Satisfy Your Cravings
Raw Slices:
These raw slices are the perfect combination of nuts, seeds, and dried fruits. They come in 6 delicious flavors: raw cacao nut, raw caramel, raw coconut, raw lemon chia, raw mint, raw peanut butter. All are gluten-free, dairy-free, and vegan, making them a great snack option for anyone with dietary restrictions.
Power Cubes:
The Power Cubes are small but mighty! These bite-sized snacks are packed with plant-based protein, healthy fats, and fiber, making them a great midday snack or pre-workout fuel option. I love the chocolate power cube and raspberry power cube, which not only taste indulgent but are actually good for you.
Raw Bar:
The Raw Bar is a classic snack that A Life Plus has taken to the next level. These bars are made with buckwheat, seeds, goji berries, dried fruit, and many more. They come in 2 delicious flavors: superfood raw bar and natural raw bar. They're the perfect snack, especially when you're on the go and need a quick energy boost.
99th Monkey-Pistachio Almond Butter:
This nut butter is unlike any other I've tried. The addition of pistachios gives it a unique flavor and texture that pairs perfectly with toast, fruit, or smoothies. Plus, it's made with only two ingredients (almonds and pistachios), making it a healthy and simple snack option.
First Press Iced Coffee Almond Milk:
This iced coffee is made with only four ingredients: filtered water cold-drip coffee, almond milk, coconut nectar, sunflower lecithin, natural flavor, etc. It's a refreshing and indulgent snack option that's perfect for a hot day or when you need a little pick-me-up. Plus, it's vegan and free from refined sugar.
First Press Iced Coffee Oat Milk:
If you're looking for a creamier option, the first-press iced coffee with oat milk is great. It has the same delicious coffee flavor as the Almond Milk version but with a slightly different texture. Plus, it's made with gluten-free oats and is vegan-friendly.
Chia Pudding:
Chia Pudding is a healthy and satisfying snack that's perfect for breakfast, dessert, or any time in between. A Life Plus offers four delicious flavors, plain, raspberry, mango, and passion fruit. The puddings are made with simple ingredients, including soaked Chia Seeds, no sugar almond milk, erythritol, vanilla Essence, selected Puree, and Granola. With its creamy texture and rich flavor, it's the perfect option for those looking for a satisfying plant-based snack.
Conclusion
With a commitment to using locally sourced, high-quality ingredients and avoiding artificial additives, A Life Plus has created a selection of snacks that cater to different dietary needs and preferences while maintaining their nutritious and sustainable properties. So if you're a health-conscious individual looking for satisfying plant-based snacks, it is definitely worth checking out!