Written by

NewsServices.com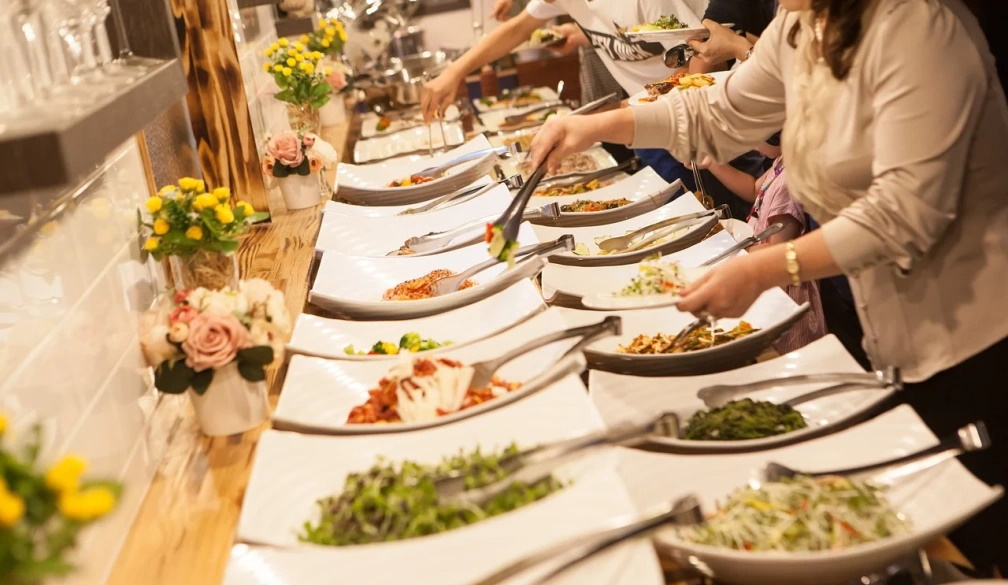 The question of food and drink is one that haunts many parties and events. Do you have everything in hand yourself, or should you invest a little extra cash and have an outside provider handle the catering side of things? At what point do you cross the line from being able to do everything yourself to badly needing the help of a professional?
If you're planning some kind of event in Melbourne, then here is our guide on when it's really time to call in the catering cavalry:
1. You're Organising a Corporate Event
If your event is corporate in nature, then forget everything and look for corporate event catering in Melbourne. The fact is that you can't do without the help on these occasions. Corporate events need to run like well-oiled machines. Large numbers of diverse attendees will also see many different dietary needs having to be catered for (see below for more), which is something that professional caterers are in a far better position to do.
Corporate events also usually call on one to bring in external local businesses to take part. It's a way for businesses to engage with and support one another in challenging economic times. Hiring a catering company to do your event is a great way to do that. They advertise their service to more people, and you get great food and happy attendees. Everyone wins.
2. You Have No Idea What Food to Prepare
Finally, regardless if you're hosting a house party, a pool party, a community event or a corporate training day…it's easy to get totally lost and overwhelmed when planning what everyone's going to be eating on the day. What will people like? What's local? What flavours pair well with my event? Let the pros help!
3. You Have More than One Other Responsibility in the Event
Besides organising the catering, what other jobs do you have to deal with for this event? Are you also handling entertainment? Security? Decoration and other preparation of the venue? When your plate is piled high, it's best to outsource the critical tasks to professionals who can help you make it happen. Trying to get it all done yourself will only lead to bad results.
4. Your Guests Have Special Dietary Requirements
Let's say you're planning a corporate event and there will be 100 people in attendance. Statistics suggest at least 1 or 2 of those people will have some kind of special dietary requirement for real, such as a food allergy. As it happens, about 25 of your guests are likely to report some kind of food intolerance, whatever it might be, a real allergy or just a personal preference.
With that in mind, leaving the work to the professionals is a good idea because they have the wherewithal and the experience to better cater to more eclectic crowds, often coming up with more inclusive dishes that everyone can still enjoy, with no one having to feel as though they're missing out.
5. You Can't Even Imagine How to Feed Your Event
There are some parties and events that can be catered well enough with a well-placed call to a local pizza establishment, but at other times that simply won't cut it. Questions surrounding food and drink quantity are a big problem for people planning all kinds of events. How much is enough? At what point have we prepared too much and are just becoming wasteful?
Professional caterers are truly the experts when it comes to getting the scale of food and drink provision correct. They have the dual benefit of hindsight and experience to help inform you of what approach will work best.