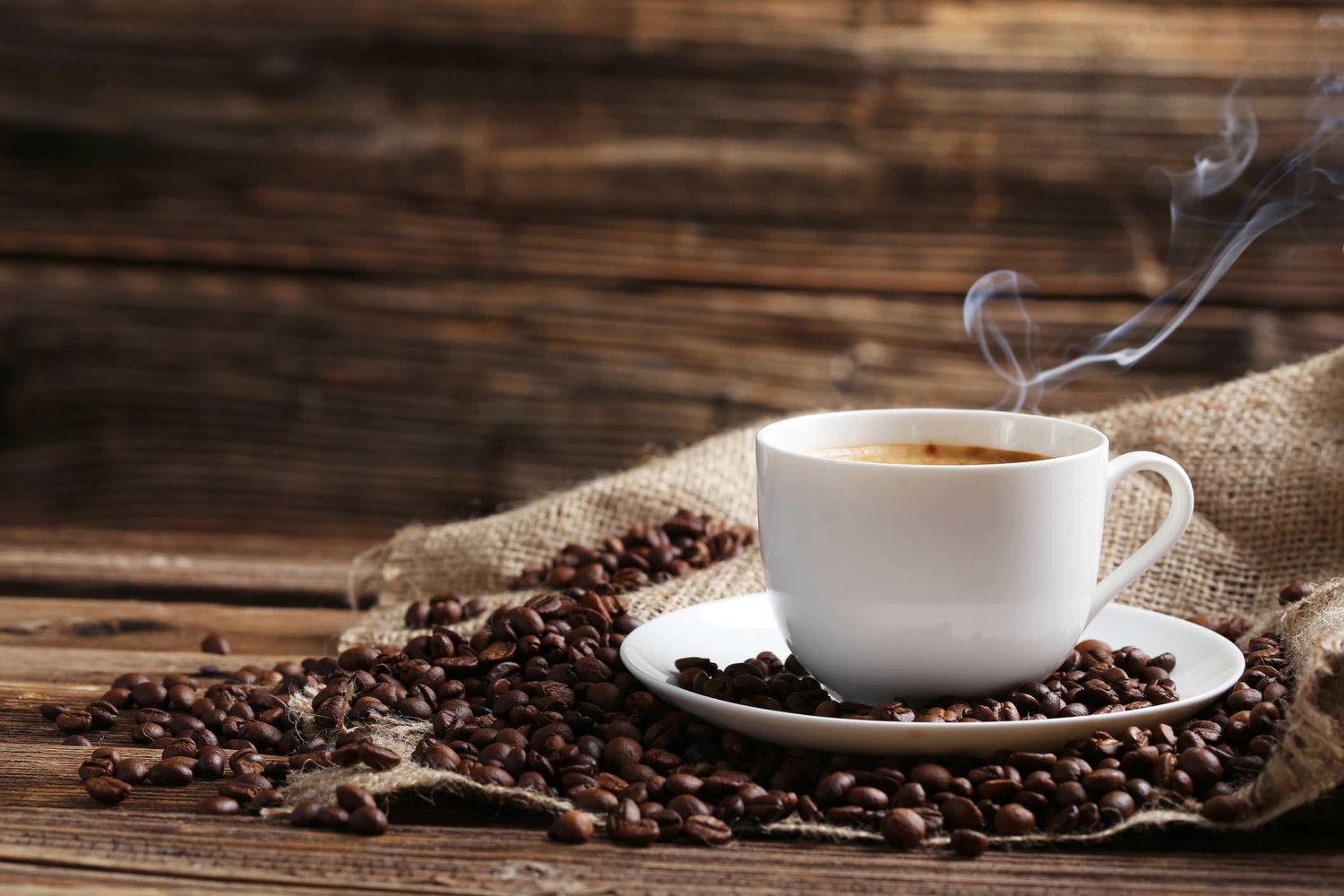 We all have our opinions on coffee. Whether you drink it with milk and sugar, like special flavors, drink it plain black, or don't drink it at all. With coffee, you have an endless list of flavors and ways you can drink it. It is arguably one of the most popular drinks in America which is why there are so many ways to drink it.
However, with everything popular, there is a downside. Everyone likes to talk about the drawbacks of drinking coffee. But what about the positives? Did you know that there are many benefits to drinking coffee? Here are the top 4 benefits you can look forward to when you have a nice cup of coffee in the morning, afternoon, or even night.
You can get a short boost of memory
The caffeine that is found in coffee is responsible for waking up the parts of your brain that are used to focus on yourself and remember things. If you are doing something important and you need to either focus or remember what you are doing, you should drink a cup of coffee while completing the task of listening to what someone is telling you. You won't be able to keep this memory boost long, but if you are doing something while drinking coffee, you will keep those details in your mind.
This method, as strange as it may be, works for a lot of people. It won't work for everyone, but if you have trouble staying focused and remembering things, then you can at least give it a shot. Make sure that it isn't a super sweet and sugary cup of coffee. Just a normal cup of coffee that you will casually sip on warm while listening to instructions or completing a task. You will find that it gets done faster and you remember small details better.
Drinking coffee makes your heart a lot healthier
There are certain chemicals found in coffee that protect you from inflammation and diseases in your heart. This means that, if you can handle the caffeine, a cup of coffee every single day is actually good for you if you have a risk of heart disease in your family. You can prevent so much possible illnesses within yourself just by drinking a cup of coffee every single day.
Of course, there are plenty of ways to prevent heart disease so you don't necessarily have to turn to coffee. It does help a lot and since most people start their days with coffee anyway, they can just drink a cup of Glasshouse Mountains coffee and move on with their day knowing that they have their daily inflammation check taken care of.
Boost up your exercise routine with a cup of coffee
When you go to exercise, you are going to boost up your activity by drinking caffeine of some sort. It helps wake up your body, mind, and soul. But did you know that instead of those energy drinks, you could just drink coffee instead?
You don't have to give up your daily morning drink if you want to start working out. The coffee isn't going to add on any extra weight, just extra sugar, and caffeine. And depending on the type of energy drink that you usually drink before a workout, you might be losing a lot of the sugar intake as well.
Next time you go to workout, give the coffee a chance to show what it is worth. You might be surprised to see that your workouts are a lot of efficient when you drink coffee rather than an energy drink or pre-workout drink that you would usually go for.
Bring more serotonin into your system with coffee
There are these chemicals inside of coffee that boosts dopamine and serotonin. Researchers have been studying coffee and these chemicals for a long time, trying to figure out why exactly does coffee makes you feel happier and less depressed. While they haven't found any evidence to prove why it happens, it does work, and a lot of people who drink coffee every single day can prove that to you.
The next time that you are feeling a bit sad, you can turn to a nice cup of coffee. It doesn't matter if it is flavored with ice cream, artificial flavors, sugars, or just plain coffee. If you are drinking a cup of coffee that tastes good, your brain will react and give you chemicals that will bring less depression and more happiness. It's a strange science, but no one can complain about a boost of happiness in their lives.
Should you add coffee to your everyday diet after learning this information?
While it is still up for debate on whether or not coffee brings more pros than cons, the pros that coffee does bring make it completely worth adding to your diet. However, if you don't like the taste of coffee, you shouldn't force yourself to drink it just to reap the benefits. There are plenty of ways to get all of these benefits and they're all from different sources.
Coffee just makes it easier for everyone since you get these benefits and plenty more from just a single cup of coffee rather than eating 12 different things just to get 3 of the benefits that are here in this list. If you are looking for more of these benefits in your life, you should try drinking coffee for a week and see how that changes your life.