Written by

Vince Louie Daniot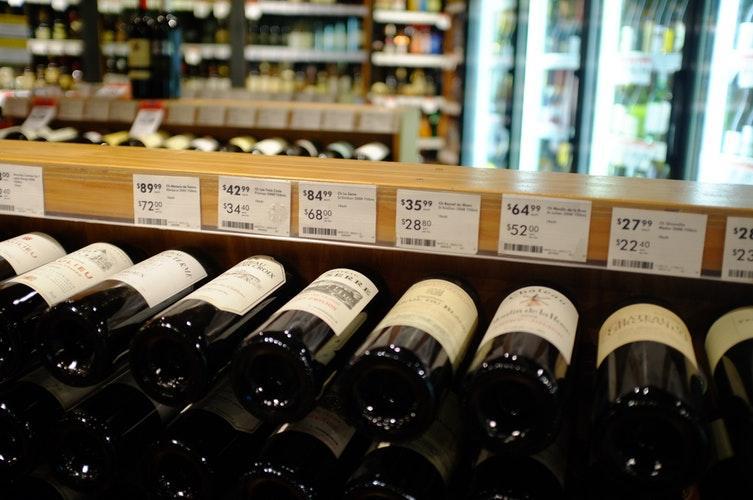 Time passes by, generation to other generation, and civilization to more improved civilization, our taste when it comes to wine changes. We keep looking for some worthy yet affordable wines to matched our taste buds. Check out these 14 wines from Sokolin that will surely please your taste.
2015 Brewer-Clifton Pinot Noir Santa Rita Hills
From California's top producers, this wine is one of the all-time favorites of most drinkers. The adorable aroma is made from juniper, cranberries, and cherries, making it a perfect pair for your Easter dinner. For only $35.95, you can have a perfect pair for your Easter dessert.
2016 Calera Chardonnay Mt. Harlan
This wine gains 93+ points in most reviews. The market offers this for only $39.99. The aroma is a combination of lemon peel, honeysuckle, Pink Lady apple, and a hint of toast. Coming from Calera winery, one of the top winemakers in California, this wine is the cleanest and satisfying wine sold in marketplaces.
2016 Au Bon Climat Chardonnay Sanford & Benedict Vineyard
Au Bon Climat Chardonnay Sanford & Benedict Vineyard gains 95 points in most reviews and sells for only $34.95. With an addictive aroma and a great taste, we can't imagine that this wine sells for $34.95. The orange, lemon, and minerals create a perfect quality, letting your guests impressed with your wine preference.
2015 Walter Hansel Pinot Noir Cuvee Alyce
The wine is an all-time favorite for Easter season. If you want to have a fancier celebration, Walter Hansel Pinot Noir Cuvee Alyce is intended for you. Trust me, this wine is a wine you will choose to have with your meals over and over again. This is a type of Russian River Valley wine filled with fruits and almond flavor.
2016 Roero Arneis
The fitting touch of the wine creates a romantic environment for Saint Valentine's day. It is a type of wine that is fully loaded with tangy tropical fruit, honeydew melon, and pineapple. The aroma and taste of the wine promise you to have a buoyant and refreshing feeling. The fine mineral and salty limestone qualities give a drizzling sense.
2016 Bruno Giacosa Roero Arneis
The Bruno Giacosa Roero Arneis of 2016 is one of the most favorites of drinkers in summer and spring season. You can enjoy it with vegetables, carbonara, poultry, and other lighter cheese sauces.
2017 Diving Into Hampton Water Rosé
This generation introduces one of the prominent wines, the Diving Into Hampton Water Rose. The wine is said to be an all-time favorite of the legendary rock, Bon Jovi.
< The wine is one of the most affordable and one of the most demanded Rosés wine today. It is usually chased for springtime by most Rosé lovers with an instagramable appearance.
2013 Fenocchio Barolo Bussia
If you are one of the million of Barolo lovers, purchasing this wine is an opportunity you should not miss. The wine was made to last for the next three decades. This high quality and traditional style Barolo sells for only $47.95.
1996 Montrose
A kind of Bordeaux wine that still exist until now. A strong wine of Montrose and considered to be the finest wine produced in the northern Medoc. It is one of the great vintages types of wine that keeps improving after 30 years. Aside from 1996 Montrose, there lot of vintage wines that Sokolin sells for a reasonable price such as Dornish Wine The Imp's Delight, one of the all-time favorite of most western drinkers.
2009 La Clarté de Haut Brion
A classic instant wine that greatly pairs with light pasta, shellfish, and soft cheeses dishes. A great pair for summer outing which is priced for under $100 only.
2014 Antinori Cervaro Della Sala
For how many years, people in western and eastern countries keep on coming back to Italy because of this. It is the benchmark of Italian wines. If you will define perfection in one word, it would Antinori. This bright and refreshing wine sells for only $47.99 and gains 96 points in most wine reviews.
2013 Louis Latour Corton Charlemagne
This famous Grand Cru wine is 50 percent less than others. There are drinkers who prefer this wine because of its affordability that still gives them a high-quality taste. The taste is gracefully improved after decades.
2014 Michel Niellon Chassagne Montrachet
In this present millennium, this Burgundy vintage kind of wine is the best bottle of champagne you can ever have. With a reasonable price of $43.99, Michel Niellon Chassagne Montrachet could be your treasure for future taste.
2015 Les Hauts De Smith Blanc
Les Hauts De Smith Blanc is the best solution for those people who are looking for another kind of wine aside from white ones. This type of Bordeaux Blanc wine is a typical yet affordable red wine in all Burgundy wines. It sells for only $29. 95, but taste like $100 bottle.
Takeaway
We have different taste when it comes to wine. Whether we are from western and eastern countries, Italy, France, and such are already known to us because of its mind-blowing wines and great wine manufacturers. The top and high-quality wines discussed above, from Brewer-Clifton Pinot Noir Santa Rita Hills down to Les Hauts De Smith Blanc will surely satisfy your taste buds.