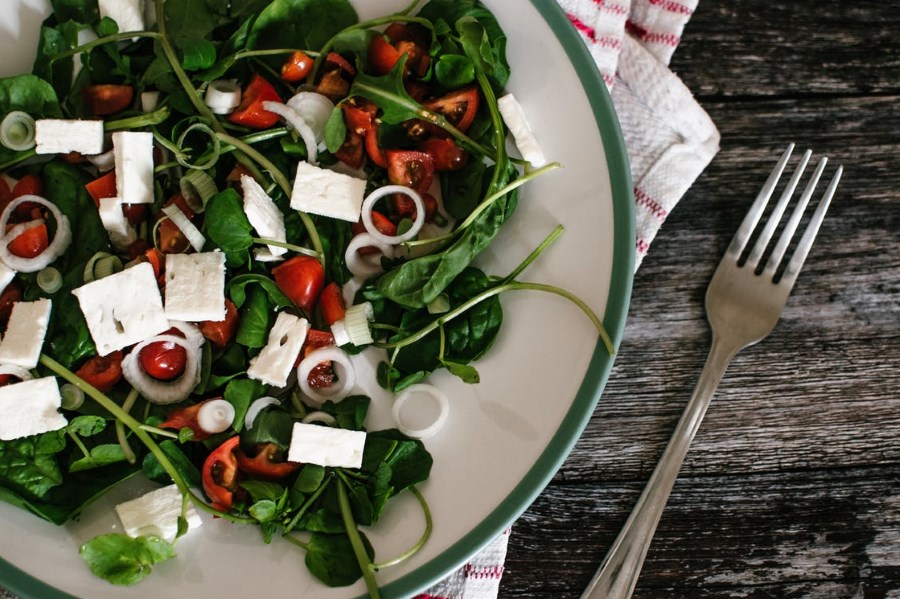 When winter comes around there is nothing better that a heart-warming meal that is both comforting and physically hot to warm you up on a cold night. Of course, many people resort to soups but that can be a little boring and sometimes not filling after a long day. You want a hearty meal that is warm, easy to prepare and filling so that you can cozy up in the blankets ASAP.
When you arrive home on a winter evening it often takes a bit of willpower to get into the kitchen and whip up a meal.
Below are 10 winter warmers that are designed to keep you warm through the cold winter nights. These meals are easy to prepare and will be sure to warm your insides on a chilly evening.



10 Meals That Will Make You Warm
Cajun Chicken
This is a great winter warmer with the hot chicken and its spices doing a perfect job of warming your belly. Throw in some roast vegetables like pumpkin, capsicum and zucchini and you will have yourself a terrific winter warmer that is full of flavour.
Spaghetti Bolognese
Bolognese is a great winter dish that can be made on the spot on in advance and heated up later. Once the Bolognese sauce has been made it's a speedy meal from there with just the pasta left to boil. A meal that always pleases and is sure to warm you up and keep your stomach happy.
Nachos
One of the easiest and quickest meals to make is nachos and this is great on a weeknight when you can't really be bothered to do anything but don't want to get takeaway. As part of their recipe and food boxes, HelloFresh provides a great Nachos meal that is quick and requires minimal effort, especially when they deliver all of the ingredients to your door.
Pizza
People will often revert to a takeaway pizza on a cold night but that takes the fun out of making it. Making your own pizza at home is easy and you can often do it with ingredients you already have in the house. Tortillas and flatbreads make perfect bases and then you can top it with whatever you like. Coming out of the oven sizzling hot, its sure to warm you up.
Indian Curry
There are so many different curries that can be made that there is always room for another one in your weekly meals. A few spices, some stock and chicken or beef and you will have yourself a beautifully warming curry. Curries are often better made in advance to let the spices mature so think about making it over the weekend for when you can't be bothered during the week.
Bacon and egg tart
Whilst this can be made at breakfast it is also a great dinner option. Requiring limited preparation and a definite winter warmer, the egg and bacon tart allows you to add any number of other meats and vegetables (lots of vegetables) that suit you.
Chicken katsu with noodles
Chicken breast and panko crumbs is a combination made it heaven. Put it together with some Japanese sauces and spices and you have a beautiful winter warmer. Made in the oven or on the stovetop the noodles and flavoursome broth will keep you warm on those cold winter nights.
Rissoles
Perfect with roast vegetables or a fresh salad, rissoles are an Australian classic. Easy to make and delicious they are a great option for any winter night. With little preparation required and the cooking time relatively short, you'll be snuggling under the blankets quicker than you can say rissoles.
Stir fry
This allows for a lot of creativity and for you to suit your own likes and dislikes. A stir fry is always a great option as it's quick and super healthy. Add in all of the spices and sauces dependent on the spice, heat and flavour intensity that you want. Lots of vegetables and your choice of meat makes this a great meal for your waistline. The best part is, stir fry's work well will either of chicken, beef, pork or fish.
Quesadillas
Melted cheese oozing out the sides of your quesadilla is a welcome site and when the hot tortilla reaches your mouth the warmth comes over you. Quesadillas are an ideal winter warmer being easy to make, versatile and requiring minimal ingredients. Most people will have foods in their house that allow them to make quesadillas on any given night. Maybe a quick trip to the supermarket on the way home for some chicken or beef and tortillas but the rest is very versatile. Capsicum, tomato and onion are great inclusions.