Written by

Tess Sanders Lazarus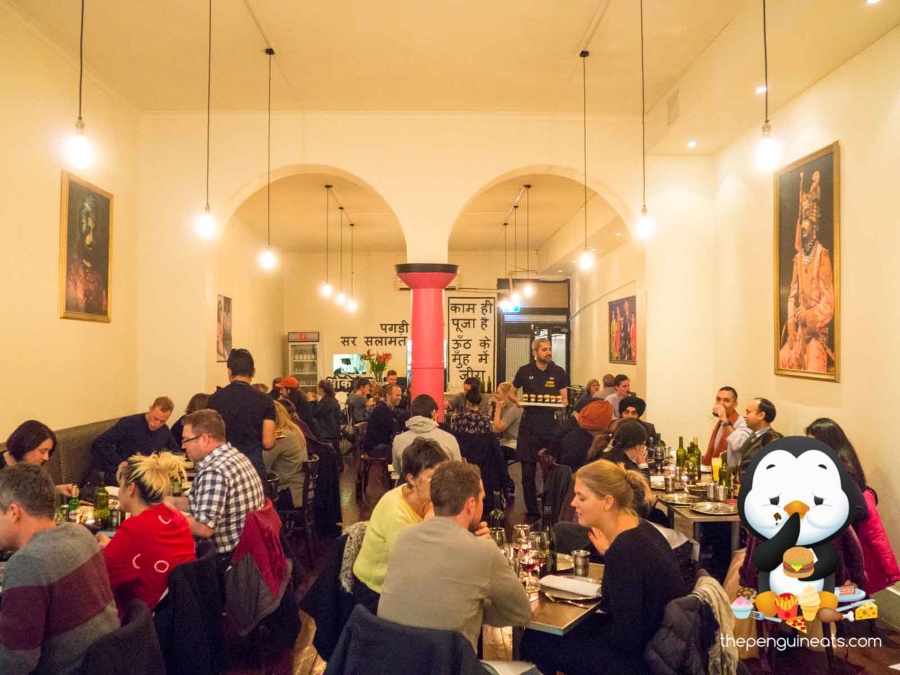 One of Melbourne's favourite Indian establishments 'Horn Please', located in Fitzroy North, is putting on a vegetarian feast to raise money for ATMA.  ATMA is an international Non Government Organisation which helps to provide education to disadvantaged and disabled children in India.   All funds raised on the night through takings from the vegetarian feast will be donated to the charity. 
Owner and Chef, Amar Singh and his wife Raj, are inviting diners across Melbourne to join them for dinner on October 19 to help raise funds for the cause.     
40% of children in India under the age of 15 live below the poverty line.  ATMA aims to support children by providing them with access to education to break free of the poverty cycle.
The dinner will include a sumptuous 'all you can eat' Indian vegetarian buffet personally created by owner and chef Amar Singh.   The restaurant opens at 5.30pm and tickets cost $35 per head and will be available at the door.  No pre-booking is required.
Event details
Date:                    Thursday 19 October 2017
Event:                  All you can eat Indian vegetarian buffet
Cost:                     $35 per head
Time:                   5.30pm – close
Location:             Horn Please, 167 St Georges Road, North Fitzroy
Ph:                        03 94978101
Horn Please hosts the dinner every year.  Last year the event raised over $5,000.   This year, Amar and Raj are hoping to raise $7,000 plus.  All proceeds from ticket sales will be donated to the charity.
"We are hoping to raise as much money as we can for ATMA," Chef and owner Amar Singh said today.
"We are originally from India and we feel very blessed to be living in such a wonderful country like Australia where we have the opportunity to excel and succeed – so we would like to give something back to the youth of India to help them to better their lives and reach their goals.
"It is a big commitment for us to give away an entire day of meal takings but we know that with the support of our diners that we will be able to make a big difference to the lives of many children through our donation."
Amar Singh started his career in hospitality in India, before moving to Melbourne in 2008.   On arrival to Melbourne he started working in the kitchen of Horn Please, then owned by Jessi and Jennifer, and fell in love with the restaurant.  In 2014, Amar took over ownership of the restaurant and management of the kitchen as the head chef.   He also owns another well-known popular Indian restaurant in Kyneton, Dhaba at the Mill. 
Named after the popular slogans that decorate the back of vehicles across India, Horn Please specialises in making good wholesome simple food feel special.  Showcasing local ingredients cooked with care, Horn Please has a strong focus on making quality food from the east, paired with beer to cleanse the pallet from a continent of your choice.  Featuring a wide variety of beers and ciders from around the world, diners are encouraged to browse the restaurant's well-stocked fridge, and try something new.
"Food is one of my greatest passions," Chef Amar Singh added.
"I love experimenting with recipes and adding new twists on already established meals.   I want to share my passion with everyone.   You won't find basic curries at Horn Please, you'll find innovative and interesting dishes enriched with creative flair.   
"I feel very privileged to be in a position where I can combine my love of food with fundraising to help others."