Written by

Tess Sanders Lazarus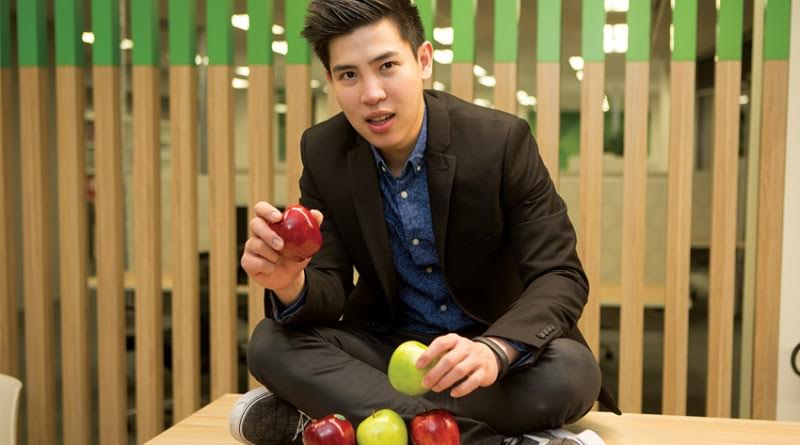 Dr Vincent Candrawinata (Dr Vincent) is one of the world's foremost experts on phenolic antioxidants, having completed his PhD at the University of Newcastle on the subject.  It was during his time at the university where he managed to undertake a breakthrough process in extracting the antioxidants from apples with a natural, water-based process. Now, the Activated Phenolics Powder is the most potent dietary antioxidant supplement in the world and it is entirely natural, 100% Australian made and derived from only quality Australian produce. I t promotes vitality, energy and well-being and Dr Vincent says the effect of this can be seen across the body.
"Growing up you are always told 'an apple a day keeps the doctor away', and there is some truth in that. The phenolic antioxidants in apples do fantastic things for the human body like protecting us from inflammation and cell mutations," Dr Vincent said earlier today.
"Inflammation can affect you without you even realising it – all of the aches and pain you might think are normal, actually may not be.
"This is linked to the two types of stress, good stress and bad stress. Good stress is when you may have a deadline or a meeting and your mind shifts into a more productive mode to get the job done efficiently.
"Bad stress is when you just have too many things on you go and you enter into a state of overwhelm.
"Most people don't realise that their health is imperative for their overall well-being and even their stress levels. It can sneak up on you and show in different ways.
"My research and product development was inspired by very promising indications that phenolic antioxidants could be a key to helping prevent degenerative conditions (cancer, heart condition, pulmonary complaints), helping in the recovery of those conditions and fighting other serious health issues.


"I hear daily from people about extremely positive effects on their day-to-day life, once their bodies are being supported with the booster that the phenolic antioxidants provide.  Everything else starts to fall into place too.


"Managing stress and having optimal health come hand in hand, if you are stressing too much this means your pre-frontal cortex (part of your brain that is used for rational thinking) begins to lose it's functionality.


"Many people don't realise that sometimes stress can manifest in different ways.  The body can feel run-down and drained and this is normal.  When this happens it is good to have something else working for you and taking care of you and this could be as simple as making sure you get the support from the the right health supplements!


"Stress can manifest as a cold or a flu or a sickness, this is the body's way of trying to tell us to slow down and we must take heed."

www.justapples.com.au