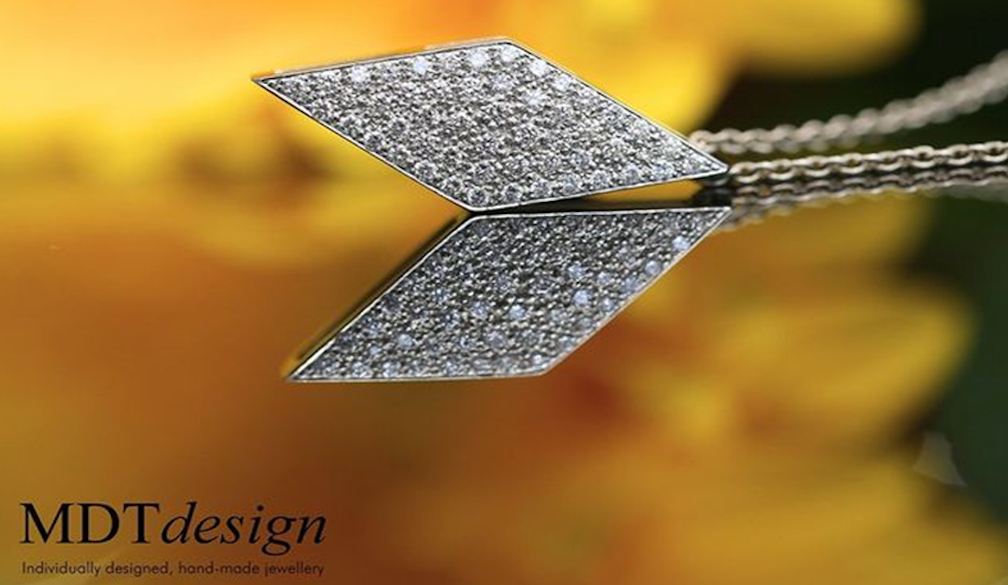 Dive into the alluring world of Melbourne's fashion scene, where the sparkle of jewellery captures the essence of modern glamour. This city, pulsating with a vibrant culture and an artistic spirit, hosts a spectacular array of jewellery styles that are not just adornments but statements. Here, we will explore how Melbourne's celebrities and influencers are setting trends with their exquisite jewellery choices and how you can Elevate Your Style by drawing inspiration from them. 
Boutique Jewellers: The Heart of Melbourne's Jewellery Scene 
In the laneways and luxurious districts of Melbourne lie the hidden gems of Boutique Jewellers. These establishments are more than retailers; they are the custodians of bespoke, handcrafted jewellery. Each piece is a narrative of creativity, often reflecting Melbourne's eclectic character. These jewellers specialise in creating pieces that resonate with stories, making each creation not just a piece of jewellery but a personal heirloom.
Influencer Favourites: The Blend of Classic and Contemporary 
Melbourne's influencers have a penchant for pieces from boutique jewellers, ranging from understated elegance to avant-garde. Whether it's a delicate pendant or a bold, sculptural ring, these boutiques offer a range that caters to diverse tastes. Influencers often flaunt their unique finds on social media, demonstrating how these pieces can enhance various styles for different occasions. 
Specialty Jewellery Shops: Where Craftsmanship Meets Art 
Specialty Jewellery Shops in Melbourne are the sanctuaries for those seeking the extraordinary. These shops showcase collections from both local artisans and renowned international designers, offering a vast selection. From retro-inspired pieces to futuristic designs, these stores are a testament to the fusion of fine craftsmanship and artistic vision. 
The Celebrity Touch: Dazzling the Red Carpet 
Celebrities gracing red carpet events in Melbourne are often seen adorned with pieces from these specialty shops. Their choices range from delicate, diamond-studded earrings to bold, statement necklaces, each adding a layer of glamour and sophistication to their overall look. 
Unique Jewellery Shops: Discovering Melbourne's Eccentricities 
Venturing into Unique Jewellery Shops in Melbourne is like a treasure hunt. Known for their unconventional designs and materials, these shops offer pieces that defy norms. Here, you might discover a bracelet crafted from upcycled materials or a ring that's a miniature work of art – each piece with its own unique backstory. 
Influencer Insights: Setting Trends with Bold Choices 
Influencers looking to make a statement often frequent these unique shops. They seek out pieces that challenge traditional design norms, often igniting new trends within the fashion world. Their choices inspire followers to embrace their individuality and experiment with their style. 
Wedding Jewellery Boutiques: The Epitome of Romance 
Wedding Jewellery Boutiques in Melbourne are where dreams are turned into reality. Catering to everything from engagement rings to complete bridal sets, these boutiques specialize in jewellery that symbolises love and eternal commitment. They offer a personalised experience, making sure each piece reflects the individuality and style of the wearer. 
Celebrity Weddings: Trendsetters in Bridal Jewellery 
Celebrity weddings in Melbourne often become a showcase for bridal jewellery trends. These events feature everything from custom-designed engagement rings to elaborate diamond necklaces, highlighting the exquisite craftsmanship of Melbourne's wedding jewellery boutiques. They inspire those seeking to add a touch of celebrity elegance to their own special day. 
Jewellery Stores: A World of Elegance and Charm 
Melbourne's Jewellery stores are not just retail spaces; they are realms where elegance and creativity converge. Here, you can find various styles, from vintage classics to contemporary masterpieces. Each store offers a unique experience, guiding you to find that perfect piece that resonates with your personal story and style. 
Elevate Your Style: Personalising Your Jewellery Choices 
Remember, the right piece of jewellery can dramatically upgrade your style. It's not just about following trends; it's about finding pieces that speak to you and are an extension of your personality and fashion sense. The right jewelry can transform your look, whether it's a subtle addition for everyday wear or a standout piece for special occasions. 
Conclusion: Embracing Melbourne's Jewellery Wonderland 
Melbourne's jewellery scene blends tradition, innovation, and individual expression. Whether you're inspired by influencers' understated elegance or celebrities' bold statements, Melbourne offers a jewellery style for every preference. Visit the city's boutique jewellers, specialty and unique jewellery shops, or wedding jewellery boutiques, and embark on a journey to find pieces that truly reflect who you are. 
Find Your Sparkle in Melbourne 
In Melbourne, every jewellery piece you choose is a reflection of your journey, your style, and your story. From boutique finds to unique creations, let Melbourne's finest jewellers add a touch of magic to your wardrobe. So go ahead, explore, experiment, and let the city's dazzling array of jewellery inspire your personal style narrative.