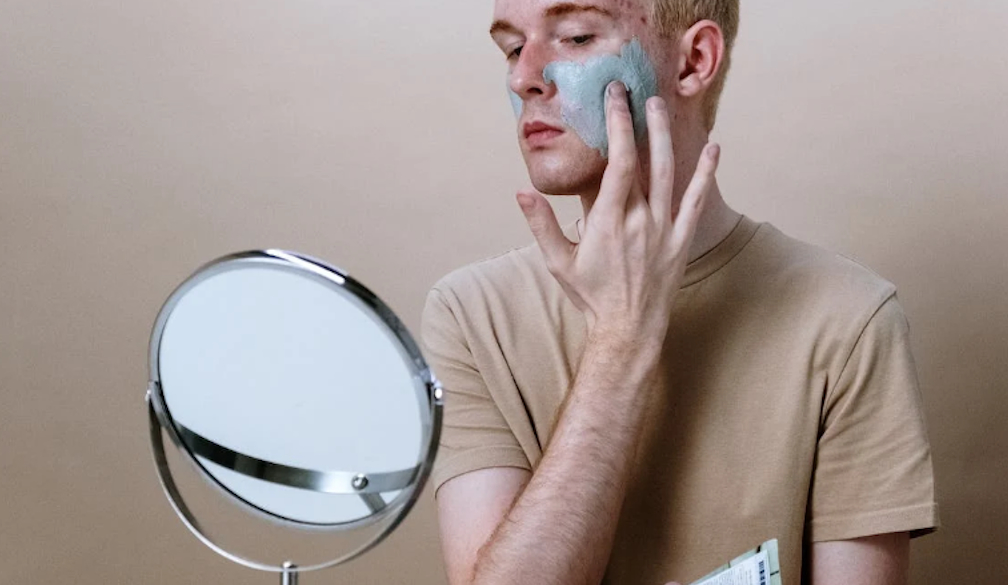 A common skin problem guys face every day is dry skin. This is because guys either work outdoors or have naturally dry skin. If the condition spreads, using facial moisturizers is the solution. However, this depends on the men's skin type. Moisturizers are important to keep your skin hydrated and combat dryness. 
The best moisturizers for men must have ingredients that strengthen the skin. Ingredients like niacinamide and hyaluronic acid are among the most important ingredients to look out for. However, it is necessary to review the ingredients before applying. Once you get a moisturizer, you are on the way to creating your first skincare routine. 
Try out these moisturizers for starters!
La Roche Posay Effaclar H Iso-Biome Moisturiser 40ml
La Roche Posay has one great moisturizer for you! If your skin gets acne often, this product can hydrate your skin once more. It provides the right amount of hydration and offsets the acne. As a result, your skin gets long-lasting comfort. The moisturizer has vitamin B5, niacinamide, and thermal water to soothe redness. Furthermore, it's suitable for oily, acne-prone skin, whether you are a teenager or an adult.
Clinique Dramatically Different Moisturizing Gel
This gel is best effective for conditions like combination skin. The Clinique gel has glycerin and hyaluronic acid, minimizing oil production. Its formulation is oil-free and lightweight, making it ideal for hot and humid weather. After application, your skin can enjoy up to eight hours of hydration. Apply the gel on your face's dry and oily parts for the best effects. 
Cetaphil Daily Hydrating Lotion for Face
Cetaphil is known for its accessible skincare formulation. While slightly more expensive, their moisturizer delivers. The hydrating lotion can be used daily and is best used after a bath. After application, your skin gets hydrated for 24 hours. However, it will not address more severe skin conditions; this lotion is a beginner-friendly skincare product.  
Fortunately, the lotion is non-comedogenic and fragrance-free, preventing clogs in your pores. As a result, this is best for any last-minute hydration. You can use this at any point of the day, whether you need to go out or do your chores. It even absorbs fast, lessening the greasy feeling. 
Viking Revolution Rejuvenating Face Moisturizer
Like what the product says, not only does it rejuvenate, but it also prevents anti-aging. You can apply it daily to your face and let the formula heal the skin. It also includes hyaluronic acid so that it can trap enough moisture. In addition, it doesn't have any harsh chemicals. If you have sensitive skin or severe wrinkles, then this product will help you heal your skin.
Wrapping Up
Finding the best moisturizer for men will be tricky. This is because men's skin works differently, and oil or collagen production varies. Depending on the skin type, it is best to find a moisturizer meant for his skin type. That way, his skin will heal, lessening wrinkles, fine lines, and age spots. At the same time, it will introduce men to creating their ideal skincare routine.