Written by

Nancy McDonald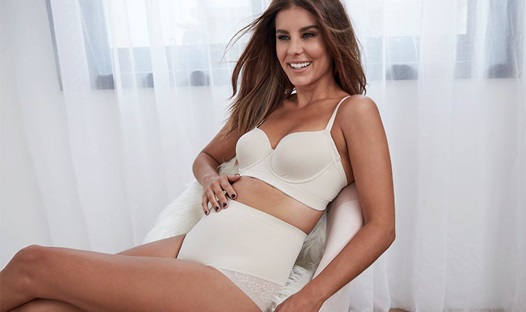 Hush Hush launches the secret to dropping a dress size this spring racing season dubbed every woman's new best friend
 
Iconic Australian shapewear label, Slim Form is thrilled to launch its new intimate shapewear apparel line, Hush Hush, the secret to looking slimmer this spring racing season.
Dubbed every woman's new best friend, Hush Hush is the answer to perfect your spring racing look. The leader in shapewear, Slim Form boasts an intimate apparel and sleepwear range for Australian women that is slimming, helps hide lumps, bumps and create smooth lines.
With spring racing and the festive season around the corner, Hush Hush has been designed for the stylish, confident Aussie woman looking for a little bit of glamour and extra shape, introducing luxurious fabrics and finishes to bring shapewear to a new generation of Australian women.
Slim Form General Manager Derham Moss says no outfit is complete without close attention to your undergarments.
"Having the right undergarments is a game-changer to perfecting your outfit and allows every woman to feel confident, alluring, sexy and beautiful in themselves," he said.
"Ultimately, our creative inspiration is driven by our audience and a desire to express themselves, feel comfortable and look impeccable,"  says Derham Moss.
Brand ambassador, Lauren Phillips and long-time advocate for Slim Form and now Hush Hush says she's excited to launch Hush Hush to Aussie women.
"Hush Hush is beautiful, glamorous shapewear which I'm super excited  to bring to the public – finally, shapewear that isn't daggy!" she said.
"Their products are incredibly stylish, so I can wear them under a red carpet  dress, but they're comfortable enough that I can wear them around the house, Hush Hush makes me feel confident, carefree…and a little bit sexy," she said.
Hush Hush is a brand designed by women, for women who understand that amongst the chaos of a busy lifestyle, a little luxury in your everyday can go a long way in encouraging confidence and positivity. It is this ethos that stands as the centre point of Hush Hush's future design and drive as they continue to deliver on its promise of creating alluring and supporting shapewear for Australia and beyond.
Stocked in over 120 boutiques including The Iconic and Myer Market Place, Amazon Australia and on the Hush Hush website, www.hushhush.com.au
 
About Hush Hush: As the brainchild of Australia's most-trusted intimates label, Slim Form Australia, Hush Hush benefits from over 60 years of industry knowledge and experience in its parent company. The Hush Hush Head Offices are located near the centre of the old Australian Knitting Mills in Richmond, Melbourne, a site with over 100 years of rich intimate apparel history in Australia.