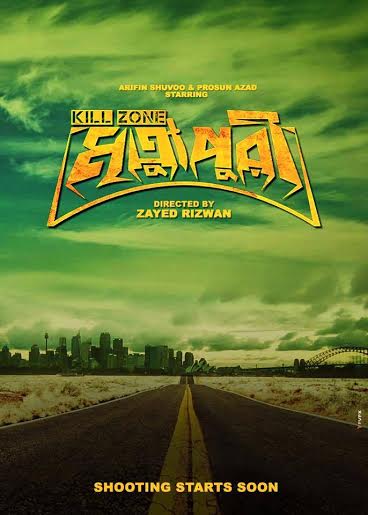 Beneath the midst of the weathered buildings of Sydney's CBD, co-founded by a creative artistic production Team of the brand new feature film; "Mrittupuri" By film director Zayed Rizwan in collaboration with Sydney's High end Aussie "behind the scenes" art of; feature hair boutique produces Sydney's up and coming new young actors from Bangladesh Arifin Shuvoo & Prosun Azad and artists with a brand indulging exciting standpoint which will express a new form of expressionism into a collection of an exciting mixture of scenes inhibiting diverse new mood boards. The unique endeavour of integrating the dynamic on point fashion worthy city of Sydney's creative industry and raw cultural harmony of Actors from Bangladesh will create a brightness of the inimitable novel action packed movie scene setting this month!
The ingenious illustration of revealed appeal has elated hair and makeup, photography, film and sound crew to a new level. The creatives team have had many successes through maintaining network building encompassing scene exposure and have brought a strong climax of attention to the Sydney public!
The setting of intimacy, originality and inventive flairs to transform a disposition all in one movie will become an influential and inspiring production of creativity and passion for the collaboration of Sydney's talent with fresh Dhallywood!
The aesthetics department is managed by the inspirational works of no other than top Australian Hair & Makeup Stylist Cara Leupuscek of Feature Hair Boutique, Sydney NSW, a brilliant high edge artist who usually works on top modelling agencies, Foxtel, and Australian TV series has now generated diverse approaches of high end styling techniques versus the inspiration of a cultural spice. This will profoundly inhibit Miss Cara Leupuscek's supremacy on the film set.
The gratitude for the talent and character of the cultural spirit of Bangladesh will be very timely to the tough tempestuous approach that Mr Zayed Rizwan has designed. The zones around Sydney will encompass the configuration of the fight scenes, love, allurement and bravery which will host many outstanding memories of the making of this unravelling movie.
To view more information, please visit: 
www.facebook.com/featurehair
https://www.facebook.com/mrittupuri.zayedrizwan?fref=photo
Instagram: Feature_Hair