Written by

News Feature Team
Ever since prehistoric times humans have created and played games as a medium for entertainment, teaching, and -perhaps most importantly- social interaction and bonding. The first games came about as our ancestors used gaming tools made from bones to play primitive versions of jacks and dice games as a way of learning to relate to each other. It wasn't long after that games evolved both in complexity and importance to become ingrained in the culture of civilizations and even become markers of social status.
While traditionally games- whether they be card games, board games, sports, or video games- have always required the physical presence of those involved in order to create this social interaction between those competing, this is increasingly no longer the case with the advent of our progressively digital world. Welcome to the world of social gaming.
The Evolution of Social Gaming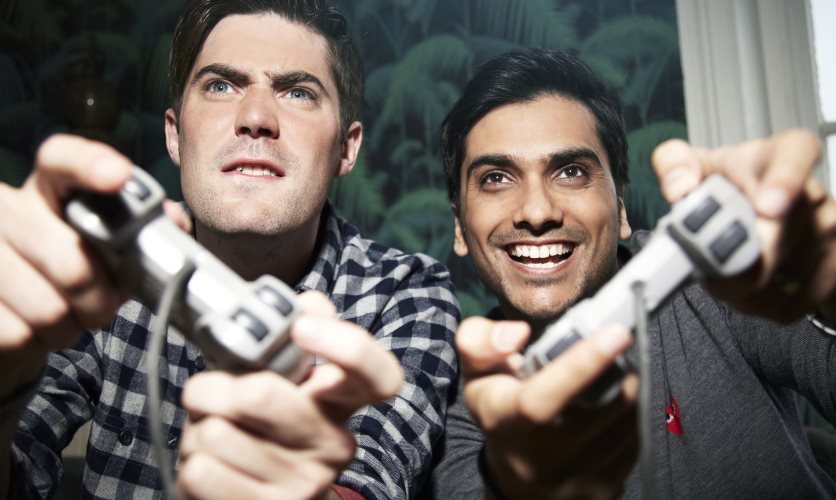 Image Source:
http://i.huffpost.com/
If you are a child of the 70s/80s, you will probably have vivid memories of visiting your local arcade with your friends and a giant bag of quarters and having the time of your life, playing Space Invaders, Mrs. Pac Man or Pong and trying to beat each other's high score.
However, as consoles and PCs evolved throughout the years, arcades started to experience a decline and gaming started to become more associated with it being a solitary endeavor. It would take close to a decade for this perception to start changing again, with the coming of LAN parties and some standout multiplayer console games, such as Mario Kart and GoldenEye 007, bringing about huge leaps in making gaming a social experience again.
It wasn't until the early 2000s that online multiplayer truly exploded and changed video gaming forever by allowing players to interact and compete against each other without needing to be even in the same country. Massively Multiplayer Online games (or MMOs as they are popularly called) like World of Warcraft brought about an experience where you could interact with hundreds of thousands of players in virtual worlds, bringing about a previously unheard level of interaction between players and real sense of community.
Social Network and Mobile Gaming: The untapped billion dollar market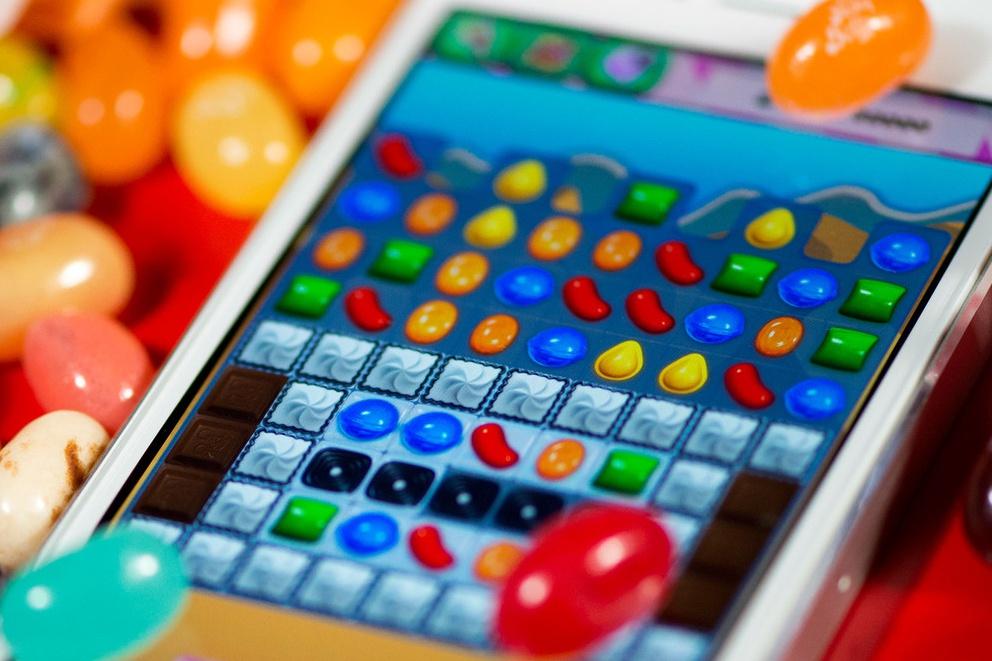 Image Source: https://static1.squarespace.com/
Parallel to the PC and Console gaming industry, during the decade of the 00s a whole new industry of video game was born: Social Network Games.
Unlike their PC and Console counterparts, social network games are not focused on realistic, immersive graphics or complex mechanics. Instead, they are focusing on actualizing the more casual, old school, easy to learn type of gaming that you remember best from your arcade and Windows 95 days, by making it a fully social experience for today's online world.
Using Facebook and its nearly 2 billion users as a platform, games like FarmVille, Mafia Wars and Candy Crush Saga managed to capture a long neglected crowd of casual gamers, 55% of which is comprised by women, and turn it into a billion-dollar industry by allowing users to challenge their social media friends and
And with the arrival of Augmented Reality (AR) games like Pokemon Go that encourage users to go out and interact with each other in real life, the social network and mobile gaming phenomenon is just beginning.
Online Gambling enters the social gaming phenomenon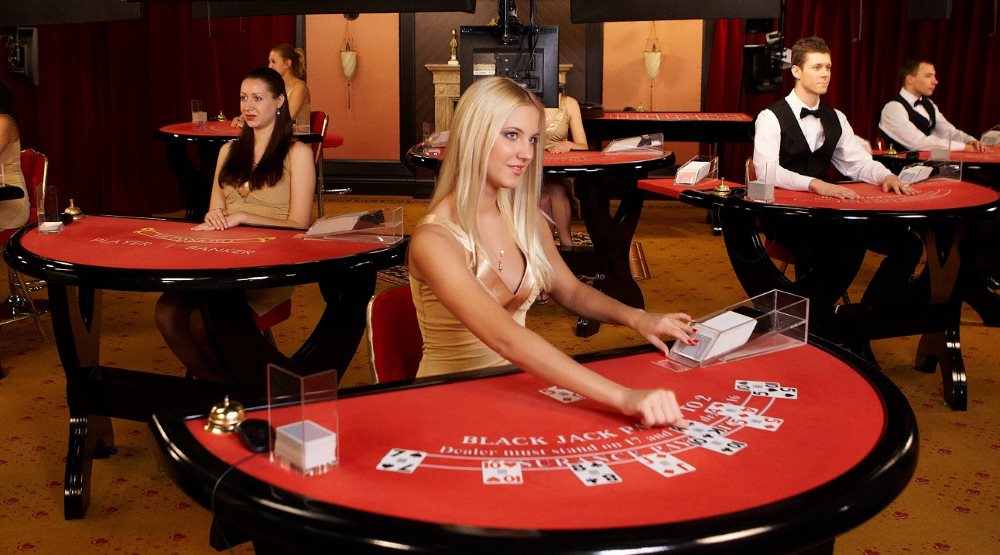 Image Source: https://pnimg.net/ (PokerNews)
The social gaming experience has not just limited itself to PC, Console, and mobile gaming, has also become a pillar of the casino and sportsbetting industries as well.
Online Casinos such as Vikingslots.com have recognized the potential of incorporating social elements into the previously solitary activity of playing online casino games, in an effort of making players feel as though they are sitting at their local casino and competing with/against fellow players.
To accomplish this casinos have added features such as a "Live Casino", which uses a live video feed of human dealers to simulate the brick and mortar casino experience of playing classic real money games - and even allows you to interact with the dealers, croupiers and fellow players in real time. Much like social network games, they have also added live leaderboards which allow you track your gaming feats versus those of other players.
The Twitch & eSports Revolution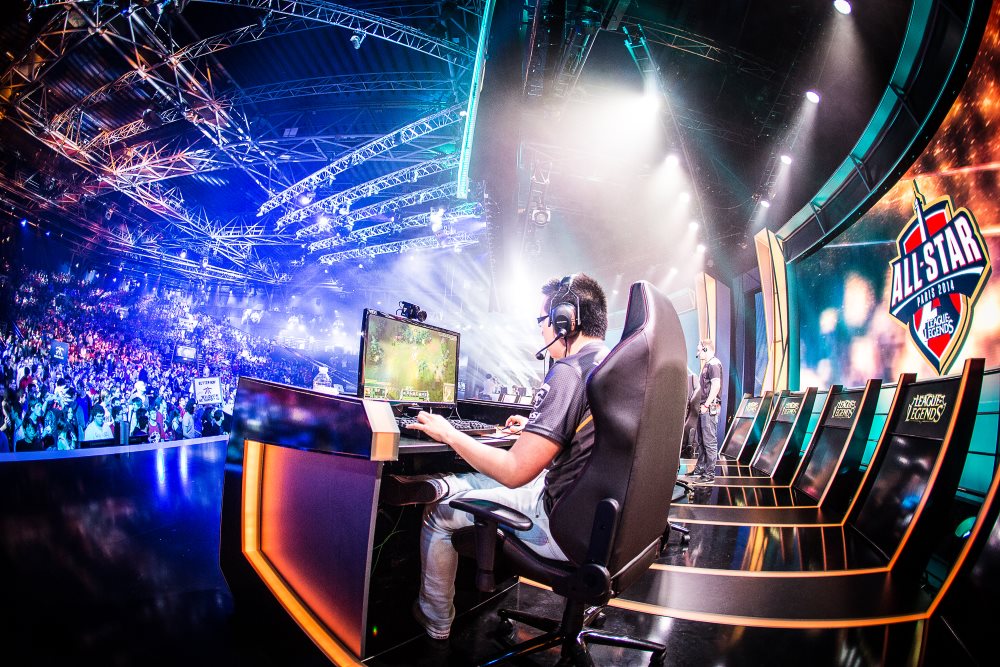 Image Source: http://game-accessibility.com
In 2011, what was once just the Gaming category of the popular streaming platform Justin.tv, would become so popular as to spin-off into becoming Twitch, a solo game-centric streaming platform of its own. Since then, Twitch has become a veritable cultural phenomenon, attracting over 35 million unique viewers a month. Streaming video game playthroughs, MMO campaigns, card games, slots, fantasy sports, and even pinball games, Twitch has managed to turn any game into a spectator sport that creates a true bond between the player and the fans, as it allows players to share in the gaming experience and interact directly with an audience, as well as for the audience to donate and support the streamer.
Creating a following for individual gamers is not Twitch's biggest achievements however, as it managed to make itself the perfect platform to bring about the eSports era. The fastest growing spectator sport in the world, eSports have managed to amass over 300million fans from across the globe, filling out football stadiums in the process, and only looking like it's going to be bigger.
What's next?
Social gaming has managed to make us feel closer to each other while making it increasingly unnecessary to be physically in the same room as anybody else. With VR certain to become mainstream in the next few years and graphics advancing to hyper-realistic depths , it won't be long till we are all physically interacting with each other in a virtual space, one practically indistinguishable from reality. How will this be used to enhance our social gaming and fan experience? The depths of such a game-changing advance are hard to tell, but you can bet that it will bring us closer together than ever. If not physically, certainly in the spirit of competition and social bonding.