Written by

Senator Abetz Media Release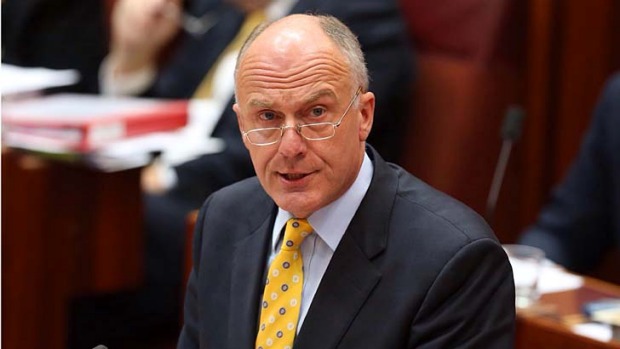 Hobart 29 October 2015. Tasmanians must unite to deliver Coastal Shipping Reform
'It's our future and jobs that are at stake'
Tasmanians must unite and ensure that the proposed Coastal Shipping reforms are passed before the end of the year.
A failure to pass the legislation will mean our jobs growth will be stifled.
Of all the states, we have the most to gain from our Free Trade Agreements. But importing nations and mainland states are price sensitive. Every extra dollar per container will count against us as we compete with other states on both the Australian and world markets.
The Labor/Green changes to placate the extreme Maritime Union of Australia have had a devastating and foreseeable impact which include:
o   a substantial increase in the freight rates experienced by shipping users – e.g. Tasmanian company Bell Bay Aluminium recorded a 63 per cent increase in freight costs in one year;
o   a 63 per cent reduction in the deadweight tonnage (or capacity) of major Australian-flagged vessels with coastal licences from 2011‑12 to2013‑14;
o   around 1,000 extra administration hours per year on the industry to meet the red tape of the scheme, as estimated by the Business Council of Australia;
o   the fleet of major Australian registered ships (over 2,000 dead weight tonnes) with coastal licences plummeted from 30 vessels in 2006‑07 to just 15 in 2013‑14;
o   the number of ships on Australian Transitional General Licences has dropped from 16 to just 8;
o   between 2000 and 2012, shipping's share of Australian freight fell from 27 per cent to just under 17 per cent, while the volume of freight across Australia actually grew by 57 per cent; and
o   while Australia's overall freight task is expected to grow by 80 per cent come 2030, coastal shipping will only increase by 15 per cent.
The Productivity Commission noted in its recent report into Tasmanian freight that:
"Given its reliance on sea transport, Tasmania is particularly affected by inefficiencies embedded in coastal shipping regulation. This regulation should be reviewed and reformed as a matter of priority."
This concern is echoed by the Tasmanian Minerals and Energy Council who say in their submission that Tasmanian businesses:
"are the most exposed in Australia to the regulatory framework for coastal shipping which is in urgent need of reform."
As the Launceston Chamber of Commerce has said of Labor's reforms that:
"Launceston and Northern Tasmania has suffered considerably from increased costs and timeliness for exports and imports of freight as a result of the enacting of the Coastal Shipping Legislation."
This is an acid test for Labor and the Greens: will they put Tasmanian jobs first, second and third and reject the false campaign from the MUA? As the architect of the current laws, the MUA has overseen the loss of many coastal shipping jobs. They should simply admit their error and free their puppets in the ALP and Greens to vote for our sensible jobs enhancing reforms.
Future investment and the potential jobs growth is being halted and prejudiced.