Written by

Andrew King, ARC DECRA fellow, The University of Melbourne
A major new report published last week by the Intergovernmental Panel on Climate Change (IPCC) contained grave warnings on where Earth's climate is headed. So what happens if humanity doesn't get its act together? How bad could climate change actually get?
The IPCC report canvassed various scenarios, from the most terrifying to the best possible case. It's increasingly unlikely Earth will follow the path of very high greenhouse gas emissions, represented in dark red on the graph below, which would very likely lead to global warming of 3.3℃ to 5.7℃ this century.
But given current policy settings, it's plausible Earth will follow a mid-range emissions scenario such as that represented in orange. Such a pathway would lead to global warming of between 2℃ and 3.5℃, relative to pre-industrial levels.
So what will Earth look like under warming of that magnitude? And what will life on this planet be like? Academic research can shed light on those crucial questions. And a warning: the answers are confronting.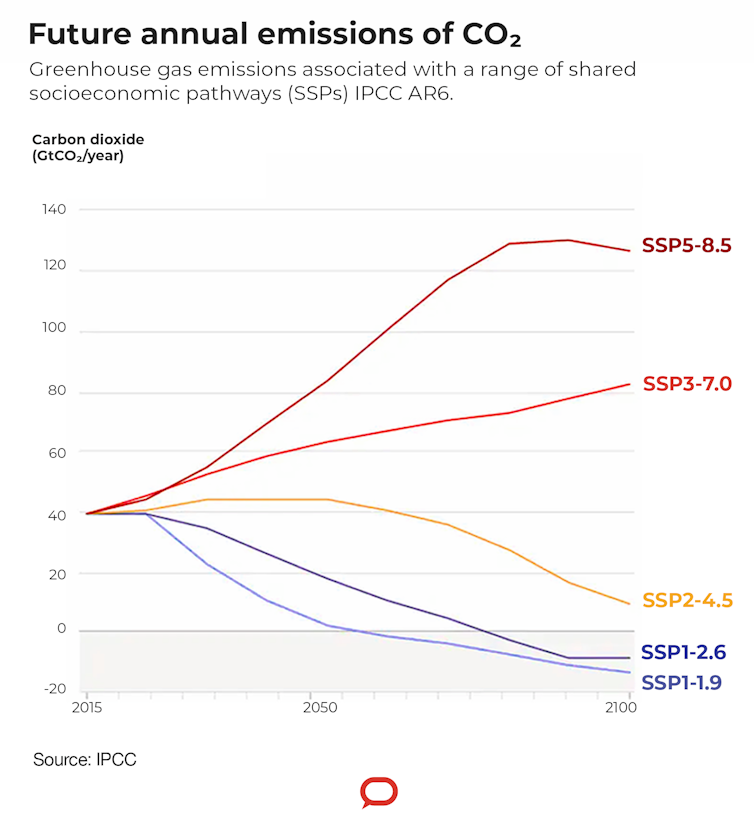 Authors: Andrew King, ARC DECRA fellow, The University of Melbourne
Read more https://theconversation.com/theres-no-end-to-the-damage-humans-can-wreak-on-the-climate-this-is-how-bad-its-likely-to-get-166031