Written by

James Ha, Associate, Grattan Institute
The big question facing Australia's National Electricity Market is how to achieve net-zero emissions by 2050 without disrupted energy supplies or skyrocketing prices.
Some say coal-fired power will be needed. Others say 100% renewable electricity is the way to go. But our new report released today argues neither path is wise in the medium term.
It shows renewable energy – particularly wind and solar – can get us most of the way to net-zero. But as the renewable share approaches 100%, maintaining reliable supply will become very expensive.
The best approach for now is to target net-zero emissions. This will involve retaining a small proportion of fossil-fuel generation – namely gas – in the electricity mix over the next couple of decades. But it does not mean extending the life of existing coal-fired power stations, or building new ones.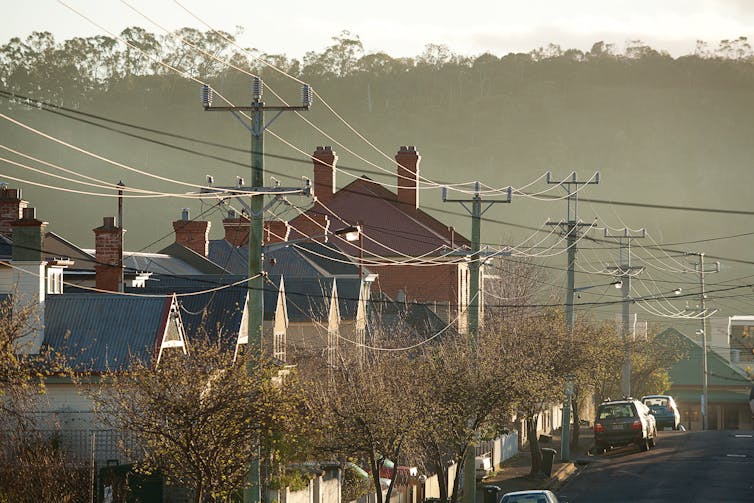 Shutterstock
A fork in the road
All state and territory governments have committed to achieving net-zero carbon emissions by 2050. Prime Minister Scott Morrison says achieving that goal is his preference, too.
That means the electricity sector needs to reduce the amount of greenhouse gases it releases to the atmosphere.
Most electricity customers in Australia, except those in Western Australia and the Northern Territory, are supplied by the National Electricity Market (NEM). It comprises electricity generators, transmission lines and other infrastructure to deliver electricity to customers, and a wholesale market where electricity is bought and sold.
The market's coal-fired power stations are ageing. As the below graph shows, virtually all are scheduled to be retired in the next three decades.
Renewable energy is now the cheapest source of electricity, but it's an intermittent form of supply – generated only when the wind is blowing or the sun is shining.
The question now is what technology mix – including fossil fuels, renewable energy sources and energy storage systems – the NEM should adopt.
Authors: James Ha, Associate, Grattan Institute
Read more https://theconversation.com/more-coal-fired-power-or-100-renewables-for-the-next-few-decades-both-paths-are-wrong-158529