Written by

Philip Steer, Senior Lecturer in English, Massey University
Just as writers and artists today are responding to the Anthropocene through climate fiction and eco art, earlier generations chronicled an environmental crisis that presaged humanity's global impact.
The Anthropocene is a proposed geological epoch that powerfully expresses the planetary scale of the environmental changes wrought by human activity.
Read more: How the term 'Anthropocene' jumped from geoscience to hashtags - before most of us knew what it meant
Yet almost a century ago, New Zealand and Australia were at the forefront of an environmental crisis that was also profoundly geological in nature: erosion. And it, too, left its mark on culture.
A forgotten global problem
Erosion was first brought to the attention of the western world in the 19th century by the American diplomat and polymath George Perkins Marsh. In Man and Nature: Or, Physical Geography as Modified by Human Action (1869), he argued that much of the "Old World" of the Mediterranean had been transformed into desert by deforestation.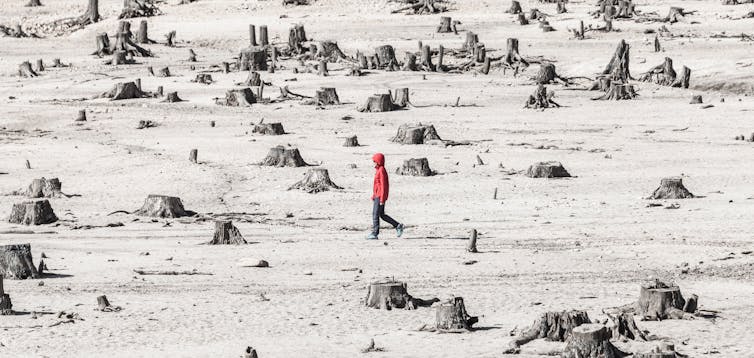 Authors: Philip Steer, Senior Lecturer in English, Massey University
Read more https://theconversation.com/the-forgotten-environmental-crisis-how-20th-century-settler-writers-foreshadowed-the-anthropocene-150727