Written by

Ian Ramsay, Professor, Melbourne Law School, University of Melbourne
Treasurer Josh Frydenberg appears to have backed down.
An extraordinarily rushed timetable that would have allowed investors and others just 12 days to comment on draft legislation permitting companies to hold virtual rather than face-to-face annual general meetings has been extended by seven days, to the end of this week.
And Frydenberg has suggested he no longer supports it. He now says "reforms to the regulation of AGMs should enhance the ability of shareholders to interact with the board, not diminish it".
The idea took hold when it became apparent COVID-19 would stop companies being able to hold physical meetings of shareholders.
In May the federal government announced a six-month temporary relaxation of the Corporations Act rules to allow companies to hold online shareholder meetings.
The six months was later extended until March 22, 2021.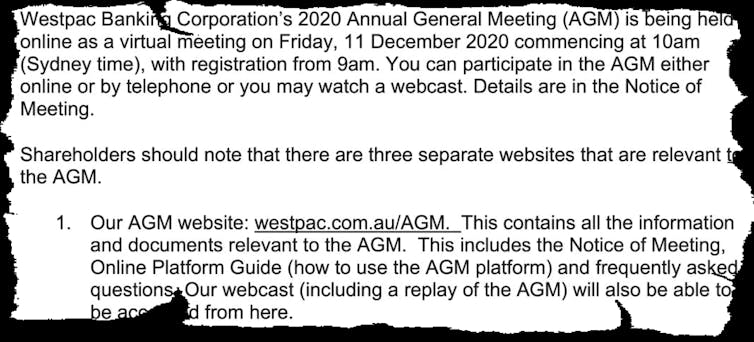 Authors: Ian Ramsay, Professor, Melbourne Law School, University of Melbourne
Read more https://theconversation.com/a-rushed-move-to-virtual-agms-would-disempower-shareholders-149101