Written by

Micayla van den Berg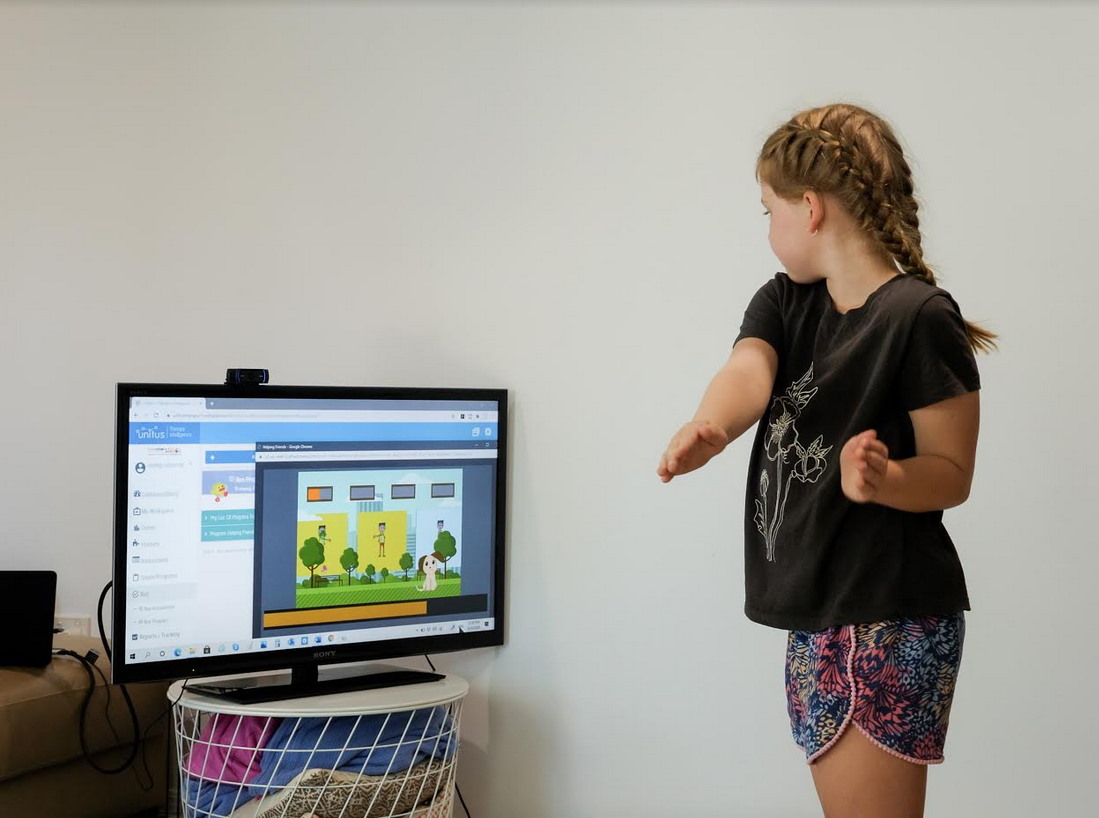 Australian-based occupational therapy (OT) provider, CoordiKids will improve diagnostic outcomes of online sessions for children with learning difficulties through the launch of affordable, ground-breaking markerless programs that only require a computer with a camera.
The launch has been enabled through a partnership with motion-capture technology provider, Point Motion Inc. to provide a world-first solution to OT services using revolutionary technology. A first to be applied to OT, Point Motion uses markerless technology, meaning the subject doesn't need to wear equipment for their actions to be tracked and progress monitored.
The programs address common issues experienced by OT service providers, including the inability to work with a child in person due to accessibility or health precautions, providing data-based results and affordable OT services.
The partnership between CoordiKids and Point Motion will offer Australian families access to pre-recorded, tailored assessments which engage children in music-based activities, collect information through Point Motion assessment tools, and enable parents to track their child's progress throughout the CoordiKids journey.
CoordiKids, which provides both individual consultations and pre-recorded evidence-based programs to children aged three - 12, is a digital development plan created for children facing sensory motor, fine and gross motor skill challenges.
CoordiKids Founder and occupational therapist Marga Grey said the Point Motion partnership came at the perfect time as they were actively looking for ways to enhance current programs.
"Having worked in the industry for over 40 years, I have experienced first-hand how hard and frustrating it can be for parents to understand whether their child is improving as determining the progress of each client can be subjective," Marga said.
"Through the technology offered by Point Motion, not only do parents now have the ability to see tangible results, occupational therapists can also provide more accurate insights, while the real-time data will be valuable for research that can potentially lead to new discoveries in OT.
"The best part is the technology is affordable, requiring only a camera enabled device with internet access, with no need to upgrade existing technology," she said.
Point Motion CEO and Founder Kevin Clark said the launch of the markerless technology coupled with CoordiKids' programs will revolutionise the way Australians view online OT services.
"Our partnership with CoordiKids is extremely valuable as it enables us to enrich, assess and support clients who cannot regularly attend in-person sessions, with technology that caters for people in all types of socio-economic situations," Kevin said.
"We believe that launching this world-first innovative solution in Australia will pave the way for future OT providers and we are excited to see where the partnership takes us."
For more information on CoordiKids, including its pre-recorded, evidence-based programs visit http://www.coordikids.com/
ABOUT COORDIKIDS
CoordiKids is a global online OT provider based in Brisbane that provides pre-recorded, evidence-based programs for children who have developmental difficulties, known for its high quality, evidence-based programs that equip children with the necessary skills to live a happy life.
CoordiKids ensures OT services are always accessible to children and parents who are unable to afford OT; always considering how it can support the community with programs that are delivered 'anywhere, anytime and online' by experienced paediatric occupational therapists.
For more information on CoordiKids, visit www.coordikids.com.
ABOUT POINT MOTION
Point Motion develops motion-capture software for health and education institutions that allows their clients to engage in music-based experiences where each interaction within the user experience collects data on the performance of cognitive and motor functions over time.
For more information on Point Motion visit www.coordikids.com.