Written by

Tebeje Molla, Research Fellow, Deakin University
For disadvantaged people with disrupted educational trajectories, such as refugees, vocational qualifications can widen access to paid jobs and enhance economic independence. But many still consider vocational education and training (VET) qualifications not as prestigious as university degrees. This is a widespread issue, especially in African communities.
Many African parents push their children to go to university regardless of their preparedness or interest. The outcome is dispiriting. Most of them leave university without a degree. They drop out.
But African youth I have interviewed for as-yet unpublished research have found VET in Australia to be a supportive environment, where they have been successful. More should be encouraged to consider VET, and policies must be in place to help them get there.
Unequal trends of higher education participation
For African Australians, higher education attainment is closely associated with migration status. Compared to their non-refugee counterparts, refugee background African youth are less likely to transition to university within five years of their arrival in Australia. The trend has not changed much over the last 25 years.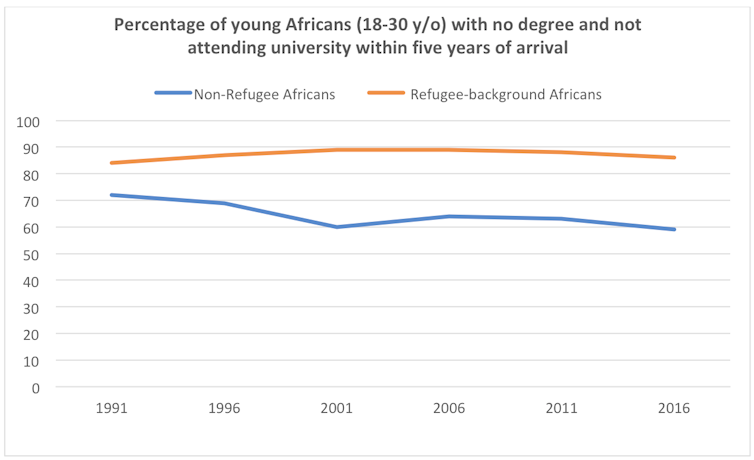 Authors: Tebeje Molla, Research Fellow, Deakin University
Read more https://theconversation.com/young-african-migrants-are-pushed-into-uni-but-more-find-success-and-happiness-in-vocational-training-145026