Written by

Kevin John Brophy, Emeritus Professor of Creative writing, University of Melbourne
A friend is sending me documents needed to make me the executor of his will. He does not expect to die from this pandemic but he has enough weaknesses in his body to be fairly sure he would not survive the virus if it gets to him. He is not as old as I am but he is not young either. He is clear-sighted enough to know what he must do now: stay at home. He is also clear-sighted enough to admit into his thinking the common fact of death.
And common fact it is — about 160,000 Australians die in the course of each year —though every death is a particular death and no single death can be quite like another. From a certain distance, it looks as if we must all enter this darkness or this blinding light by the same gate when we die, and from that point of view our common destination is undeniable.
But from another point of view, the one taken in Kafka's famous parable, Before the Law, each of us stands at a particular gate made for us, a gate no other person can go through. Making a similar point, "Death is a black camel that kneels at every person's gate", goes a Turkish proverb.
I am a little shocked by my friend's matter-of-fact approach to the idea of his death; and I am comforted by his attitude as well. At least he is not leaving matters to bureaucrats or stolid workers who might think his death is much the same as all other deaths.
As a friend, I have always valued him for the no-nonsense realism he brings to bear on our lives, and for the creativity with which he has approached every experience of his life. I tell him I will be happy to sign the documents and, if needed, to act as his executor. He says it will be simple. He has everything in labelled boxes and files.
When I talk to another friend who is a doctor at a Melbourne hospital, she speaks of the bruise on her nose from wearing a tight mask all day every day, of the sweating inside her protective plastic garments, of washing and disinfecting her hands after taking off each item of protective clothing at the end of a shift.
She says she thinks it is only a matter of time before she will be infected with the virus. She is young and her chances of survival are high, she says. I am shocked all over again by the way she thinks — or must think if she is to continue to do this work.
Read more: When life is coming to a close: three common myths about dying
This fearful companion
Another day and there are nearly 2,000 people from aged care homes sick with the virus, and a record number of deaths reported for two days running. Grieving families are interviewed on television and on the radio.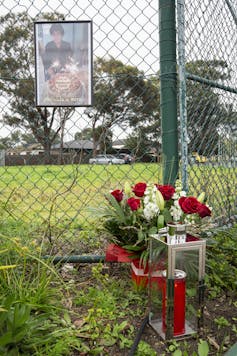 Daniel Pockett/AAP
I am living at home now with my death a definite shadow in my mind. I am 70, which makes me vulnerable. Many of us, I know, are in our homes with this fearful companion so full of its own patience and fierce focus.
One mercy is that I don't have to be worrying about my parents, who both died three years ago after reaching their nineties. Their deaths followed the familiar pattern: a series of falls, an illness that brings pneumonia with it, a descent into morphine assisted sleep, then days of dragging in those last breaths as though they are being counted down.
But their deaths were particular too. My father was exhausted, I believe, and my mother was not ready to go. She fought through to those last breaths with all the fight she had in her.
In 1944 Carl Jung suffered a heart attack after breaking his foot, and was in a coma for three weeks. In a brief memoir of this experience, he describes floating out into near space where he could look down on the planet, then entering a light-filled rock that seemed to be a temple with a room inside where he was sure he would meet all the people who had been important to him, and where he would finally understand what kind of life he had lived.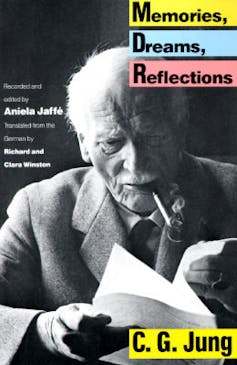 Authors: Kevin John Brophy, Emeritus Professor of Creative writing, University of Melbourne
Read more https://theconversation.com/friday-essay-on-reckoning-with-the-fact-of-ones-death-143822