Written by

Stephen Duckett, Director, Health Program, Grattan Institute
The growth in COVID-19 cases in Australia appears to have slowed across all states, through a combination of tighter border control and spatial distancing.
With the number of new cases each day growing at a slower rate, there is a chance the pandemic can be brought under control and dealt with in our existing public hospital system – even without help from the private system.
Read more: Federal government gets private hospital resources for COVID-19 fight in exchange for funding support
However, it's still too early to say for sure. Although Australia is testing more people than many other countries, it is only just starting to relax its criteria and testing more people with COVID-19-like symptoms.
As testing expands, we'll have a better idea of how the health system will cope. But here's what we know so far.
Australia's infection rate appears to be slowing
The number of new COVID-19 cases in Australia has flattened over the past five days.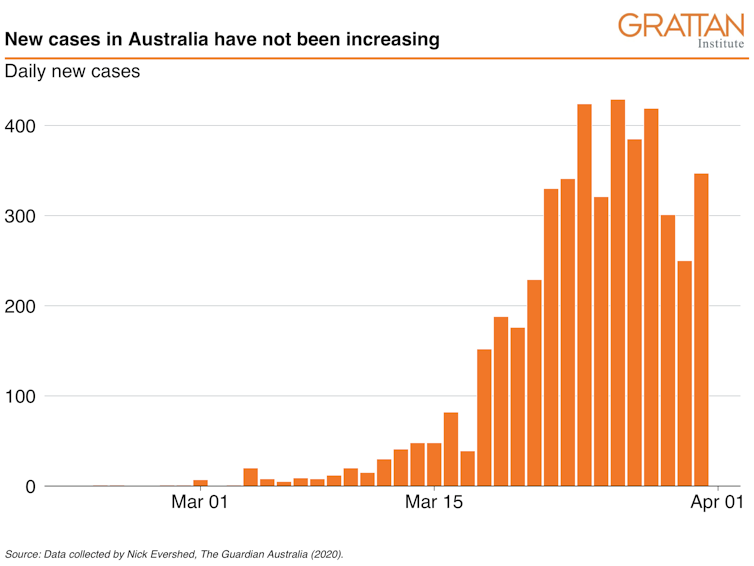 Authors: Stephen Duckett, Director, Health Program, Grattan Institute
Read more https://theconversation.com/if-coronavirus-cases-dont-grow-any-faster-our-health-system-will-probably-cope-135214