Written by

Gary Mortimer, Professor of Marketing and Consumer Behaviour, Queensland University of Technology
For every headline about panic buying, fighting and even arrests in supermarkets, we see other stories about communities and individuals rallying in support of each other. These interpersonal connections reveal our true humanity, especially in times of crisis.
The popular belief is that such times provoke "frenzied selfishness and brutal survival-of-the-fittest competition". It's the stuff of apocalyptic-genre movies, like Steven Soderbergh's 2011 pandemic movie, Contagion, for which downloads have surged since January.
Read more: Coronavirus and COVID-19: your questions answered by virus experts
The classical view is that, faced with high stress or threats, a "fight or flight" response is hardwired into us. So people become aggressive in the supermarket, or avoid it altogether by going online.
However, recent research indicates that acute stress, lack of control, or feelings of vulnerability might actually lead to more cooperative and pro-social behaviour.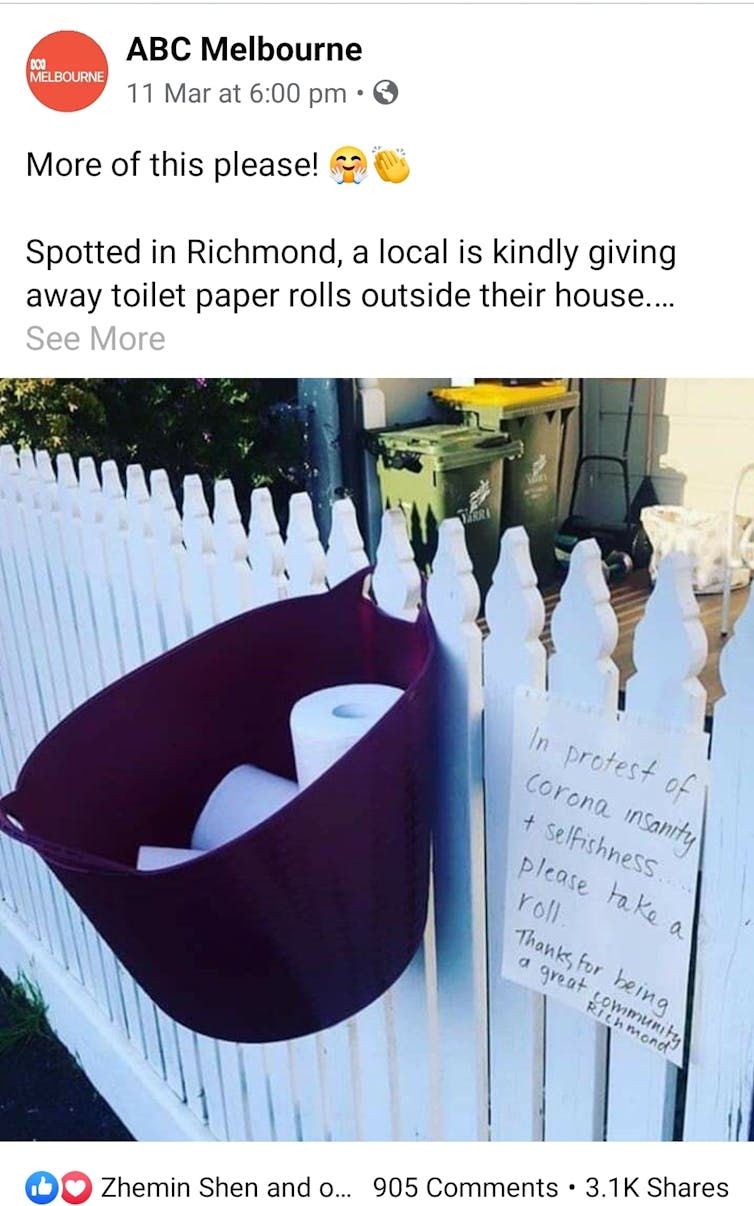 Authors: Gary Mortimer, Professor of Marketing and Consumer Behaviour, Queensland University of Technology
Read more https://theconversation.com/how-a-time-of-panic-buying-could-yet-bring-us-together-133753