Written by

Peter Christoff, Associate Professor, School of Geography, University of Melbourne
A new United Nations report shows the world's major fossil fuel producing countries, including Australia, plan to dig up far more coal, oil and gas than can be burned if the world is to prevent serious harm from climate change.
The report found fossil fuel production in 2030 is on track to be 50% more than is consistent with the 2℃ warming limit agreed under the Paris climate agreement. Production is set to be 120% more than is consistent with holding warming to 1.5℃ – the ambitious end of the Paris goals.
Australia is strongly implicated in these findings. In the same decade we are supposed to be cutting emissions under the Paris goals, our coal production is set to increase by 34%. This trend is undercutting our success in renewables deployment and mitigation elsewhere.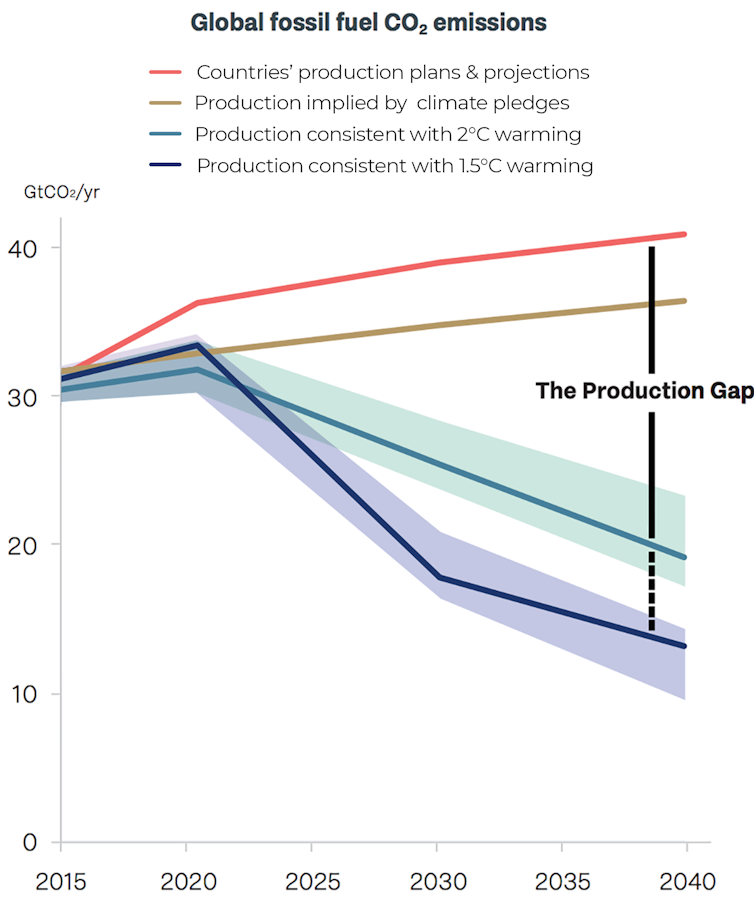 Authors: Peter Christoff, Associate Professor, School of Geography, University of Melbourne
Read more http://theconversation.com/new-report-shows-the-world-is-awash-with-fossil-fuels-its-time-to-cut-off-supply-126605