Written by

Kevin John Brophy, Emeritus Professor of Creative writing, University of Melbourne
Friendship is an incomparable, immeasurable boon to me, and a source of life — not metaphorically but literally.
-Simone Weil
About eight years ago, I went to dinner with a dear friend I had known for more than 40 years. It would be the last time we would see each other and by the end of that evening I was deeply shaken. But more lasting and more unsettling than this has been the feeling of loss without his friendship. It was a sudden ending but it was also an ending that lasted for me well beyond that evening. I have worried since then at what kind of friend I am to my friends, and why a friendship can suddenly self-destruct while others can so unexpectedly bloom.
My friend and I were used to going to dinner together, though it had become an increasingly tricky matter for us. We had been seeing each other more infrequently, and our conversations had been tending towards repetition. I still enjoyed his passion for talk, his willingness to be puzzled by life's events, our comically growing list of minor ailments as we entered our sixties, and the old stories he fell back on — usually stories of his minor triumphs, such as the time his car burst into fire, was declared a write-off by insurance, and ended in an auction house where he bought it back with part of the insurance payout and only minor repairs to be made. There were stories of his time as a barman in one of Melbourne's roughest pubs. I suppose in a lot of long-lasting friendships it is these repeated stories of the past that can fill the present so richly.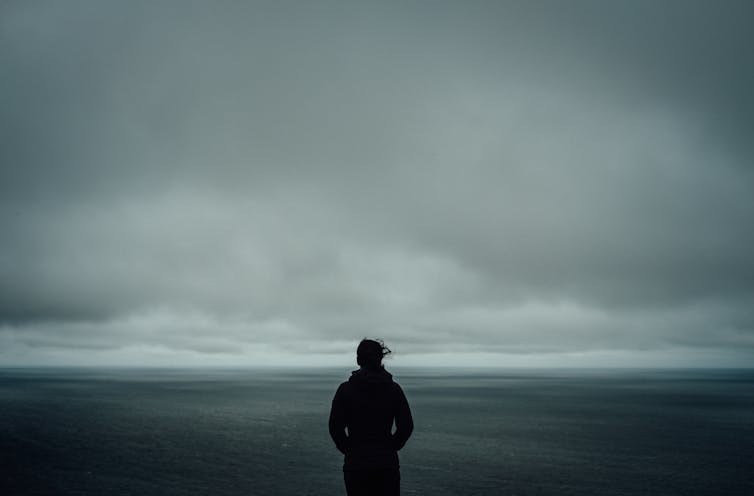 Tim Foster/Unsplash
Nevertheless, both his opinions and mine seemed to have become too predictable. Even his desire to come up with the most unpredictable viewpoint on any problem was a routine I expected from him. Each of us knew the weaknesses in the other's thinking, and we had learned not to go too far with some topics, which were of course the most interesting and important ones.
He knew how politically correct I could be, and shrewdly enough he had no time for my self-righteousness, the predictability of my views on gender, race and climate. I understood this. He knew too that his fiercely independent thinking was often just the usual rant against greenies or lefties. Something had begun to fail in our friendship, but I could not properly perceive this or speak of it.
We were a contrasting pair. He was a big man with an aggressive edge to his gregarious nature, while I was lean, short and physically slight next to him, a much more reserved person altogether. I liked his size because big men have been protective figures in my life. At times when I felt threatened I would ask him to come with me to a meeting or a transaction, and just stand next to me in his big way. During one long period of trouble with our neighbours he would visit when the tension was high to show his formidable presence and his solidarity with us.
I was always reading and knew how to talk books, while he was too restless to read much. He knew how to sing, bursting into song occasionally when we were together. He had been unable to work professionally since a breakdown that was both physical and mental. By contrast, I was working steadily, never quite as free with my time as he was.
Nearly two years before our last dinner together his wife had suddenly left him. As it turned out, she had been planning her departure for some time, but when she went he was taken by surprise. I saw a more confused and fragile side of him during those months when we would meet and talk through how he was dealing with their counselling sessions, and then how the negotiations were proceeding over belongings and finally the family house. He was learning to live alone for the first time since he had been a young man, and was exploring what it might be like to seek out new relationships.
Read more: Research Check: is it true only half your friends actually like you?
A safe haven
We had met when I was a first-year university student boarding at my grandmother's home in an inner Melbourne suburb. I was studying for a Bachelor of Arts, staying up through the nights, discovering literature, music, history, cask wine, dope, girls and ideas.
He lived in a flat a few doors away in a street behind my grandmother's place, and I remember it was the local parish youth group, or the remnants of one, that used to meet in his flat. In my friend's flat we would lie around the floor, half a dozen of us, drinking, flirting, arguing about religion or politics until the night was strung out in our heads, tight and thin and vibrating with possibilities. I loved that sudden intimate and intellectually rich contact with people my own age.
My friend and I started up a coffee lounge in an old disused shopfront as a meeting place for youth who would otherwise be on the street. I was the one who became immersed in the chaotic life of the place as students, musicians, misfits, hopeful poets and petty criminals floated through the shop, while my friend kept his eye on the broader picture that involved real estate agents, local councils, supplies of coffee, income and expenditure.
Perhaps the experience helped delay my own adulthood, allowing me time to try out a bohemian, communal alternative lifestyle that was so important to some of us in the early 1970s. My friend, though, was soon married. It was as if he had been living a parallel life outside our friendship, outside the youth group, coffee shop, jug band, drugs and misadventures of our project.
This did not break us up, and in fact after his marriage he became another kind of friend. I was at times struggling to find some steady sense of myself. Sometimes in those years I would not be able to talk or even be near others, and I remember once when I felt like this I went to my newly married friend's home, and asked if I could lie on the floor in the corner of their lounge room for a few days until I felt better.
They indulged me. I felt it was this haven that saved me then, giving me the time to recoup and giving me a sense that there was somewhere I could go where the world was safe and neutral.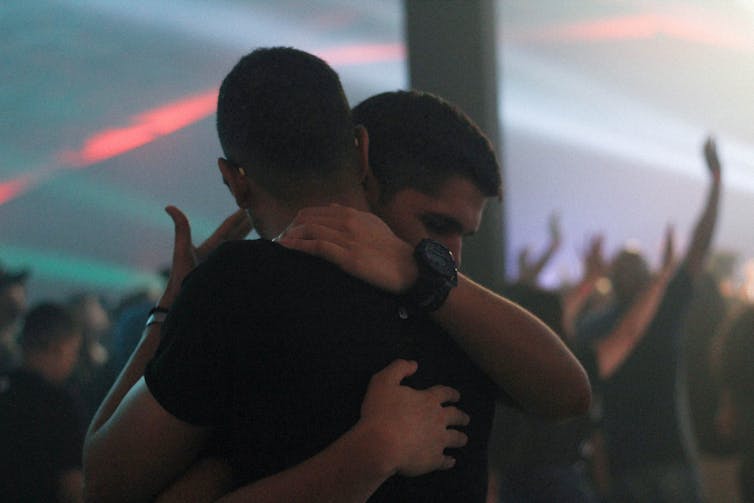 Thiago Barletta/Unsplash
In time, and more bumpily and uncertainly than my friend, I was with a partner raising a family. He was often involved in our children's birthdays, other celebrations, our house-moving, and just dropping in on family meals. It worked for us. I remember him lifting our cast iron wood-burning stove into its place in our first renovated Brunswick cottage. He lived in a more sprawling home near bushland on the edge of Melbourne, so one of my pleasures became the long cycling trips out to see him.
My partner and I were embraced by a local community thanks to the childcare centre, kinders, schools and sport. Lasting friendships (for us and for our children) grew in the tentative, open-ended, slightly blindly feeling way of friendships. Through this decade and a half though, the particular friendship with my songful friend held, perhaps to the surprise of both of us.
'Tolerating much, for the sake of best intentions'
In his thoroughly likeable 1993 book on friendship, the political scientist Graham Little wrote under the bright light of writings by Aristotle and Freud, that the purest kind of friendship "welcomes the different ways people are alive to life and tolerates much in a friend for the sake of best intentions".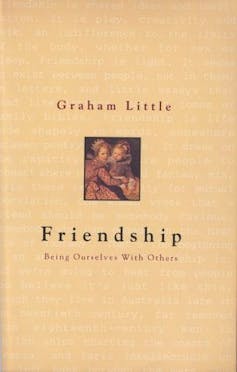 Authors: Kevin John Brophy, Emeritus Professor of Creative writing, University of Melbourne
Read more http://theconversation.com/friday-essay-on-the-ending-of-a-friendship-121627