Written by

Jon C. Day, PSM, Post-career PhD candidate, ARC Centre of Excellence for Coral Reef Studies, James Cook University
When the managers of the Great Barrier Reef recently rated its outlook as very poor, a few well known threats dominated the headlines. But delve deeper into report and you'll find that this global icon is threatened by a whopping 45 risks.
The most publicised main threats relate to climate change and poor water quality, and are unquestionably the most damaging.
However, many of the 45 threats are not well known or understood. All but two are happening now - and most are steadily getting worse. Collectively, it means the Great Barrier Reef is heading for a "death by a thousand cuts".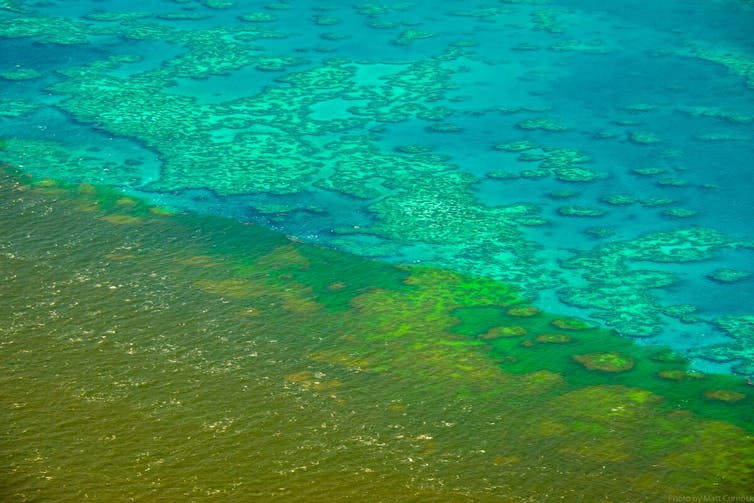 Matt Curnock
The last prognosis was bad. Now it's worse
The Great Barrier Reef Marine Park Authority produced the 2019 Outlook Report, required by law every five years. It shows the total number of threats has increased from 41 in 2014 to 45 now. Click here for the authority's list of all 45 threats.
All of these threaten the Great Barrier Reef's World Heritage values - the factors that make it globally outstanding. Of the 45 threats, 42 threaten its remarkable ecosystem.
The new threats include the loss of cultural knowledge, especially by the Indigenous traditional owners, and the potential negative impacts of genetic modification which are not well understood but could occur when modified organisms are released into the wild.
The table below shows the most alarming 21 risks to the Great Barrier Reef ecosystem. It is becoming clear that many of the risks are serious, and the situation is getting worse.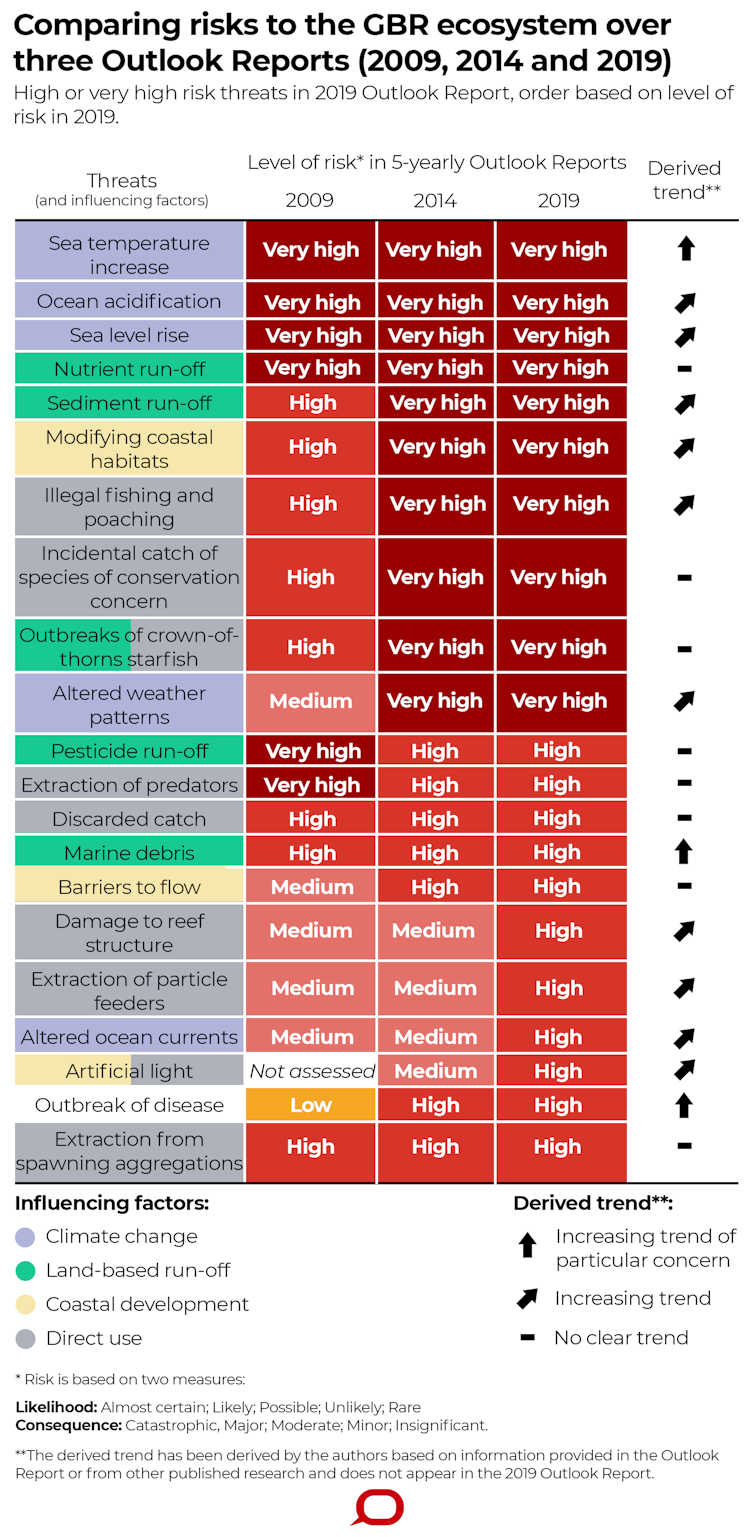 Authors: Jon C. Day, PSM, Post-career PhD candidate, ARC Centre of Excellence for Coral Reef Studies, James Cook University
Read more http://theconversation.com/the-great-barrier-reef-is-in-trouble-there-are-a-whopping-45-reasons-why-122930