Written by

Michelle Grattan, Professorial Fellow, University of Canberra
Scott Morrison has flagged the government is working with the United States and Britain on details for an Australian role in helping safeguard shipping passages in the Middle East.
Morrison told a news conference in Townsville on Thursday he had spoken to British Prime Minister Boris Johnson on Wednesday night and "indicated to him that we were looking very carefully at our participation in this initiative".
Morrison stressed it would be a multinational operation.
This is not a unilateral initiative by any one country, and it is about safe shipping lanes, it is about deescalating tensions and making sure that the current situation does not worsen.
He said the government had not "made any decisions on this yet. We want to be fully satisfied about the operational arrangements that are in place". It was very early days and it would be a while before things came together.
Read more: Iran and US refusing to budge as tit-for-tat ship seizures in Middle East raise the temperature
In practice though, the government has obviously agreed in principle, subject to satisfactory arrangements being worked out. Its role is somewhat complicated, however, by the fact it does not have a ship in the region.
The US's request for Australian assistance was discussed at the weekend AUSMIN talks.
Morrison said there were other countries which were in a similar position to Australia - "engaging before making any full decisions".
He stressed the maritime issue "should be clearly divorced from the broader issues that relate to Iran and the JCPOA [Joint Comprehensive Plan of Action – the nuclear deal that the US pulled out of last year].
"That's a separate issue. This is about safe shipping lanes and ensuring that we can restore at least some stability to what is a very unstable part of the world at the moment," Morrison said.
"There has been a very disturbing series of events that we've seen in the Straits of Hormuz, and freedom of navigation and safe shipping lanes is very important to the global economy and that is a matter that is as important in that part of the world as it is in many other parts of the world."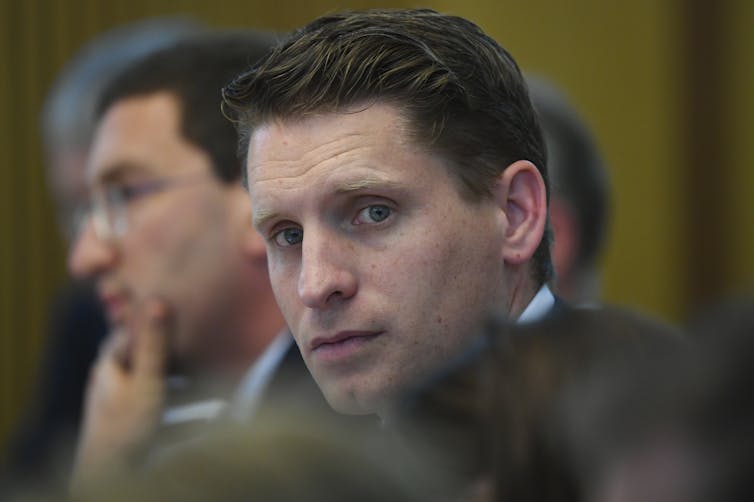 Authors: Michelle Grattan, Professorial Fellow, University of Canberra
Read more http://theconversation.com/morrison-looking-at-details-for-commitment-to-protect-shipping-121635