Written by

Jeanell Carrigan, Associate professor, University of Sydney
Review: Oscar and Lucinda, composer Elliott Gyger, librettist Pierce Wilcox, after the novel by Peter Carey, Sydney.
Attending the opening night of a world premiere performance of a new Australian opera is an exhilarating experience - though one that requires a bit of pre-performance research. This is not the first Australian opera that has been based on an iconic novel: recent others include Cloudstreet (2016), Bliss (2010) and Voss (1986).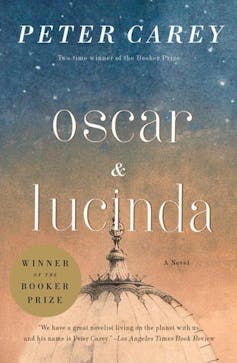 Authors: Jeanell Carrigan, Associate professor, University of Sydney
Read more http://theconversation.com/a-clever-operatic-adaptation-of-oscar-and-lucinda-is-let-down-by-music-that-fails-to-captivate-121101